"What are you wearing?" This iconic phone sex line has become cliché over the years. And there's enough validation as to why it never gets old. Aside from the fact that it really works, it seems that it's an unfailing way to bring the heat up and rouse both parties' imagination.
Among women, answering the question is one way of teasing and seducing the person on the other line. And as for men, hearing the answer feeds their fantasy and raises the heat level from low to high in a snap.
So to all the ladies out there, be smart enough to say that you're wearing slinky lace lingerie that leaves nothing to the imagination, even if you're actually wearing sweatpants and an oversized shirt – all to satisfy your man.
This is just one example of how to respond to questions during phone sex. You have to be creative and imaginative enough to build a world of fantasy that promises great rewards for you and your phone sex partner. Keep in mind that phone sex requires a naughty exchange of words and responses. You have to be descriptive and vocal about what's going on to make the experience mutually satisfying.
Are you ready to get down to dirty business? Let's explore the ideas and winning lines that make up an earth-shaking phone sex experience.
Word Seduction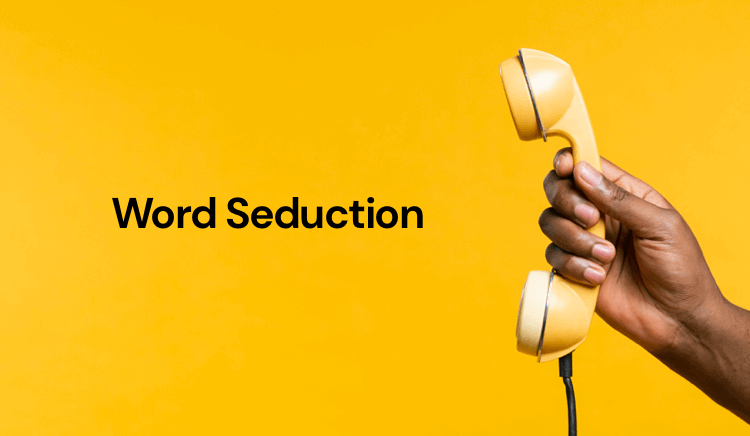 What do you want to hear during phone sex? Well, it makes sense to desire for sexually-suggestive questions that would urge you and your body to respond like a heatwave. How you respond to your man can lay the foundation for the overall experience. To learn how to play with words to seduce your partner and make sure that you can connect.
Here are some examples;
What to tell him:
"Tell me what you want to do with me, and I'll tell you all the dirty things I have in mind."
"Just hearing your voice makes me wet."
"I want you inside me now until I cum."
"I'm caressing my pussy with my finger wishing that it's you who's stroking me right now."
What to tell her:
"I'm dying to hear you beg for me to make you cum."
"How would you like me to tease your nipples, by licking or sucking?"
"Say you'll be a slut for me tonight."
"If I can, I'll never stop fucking you all night."
Sexually-Suggestive Questions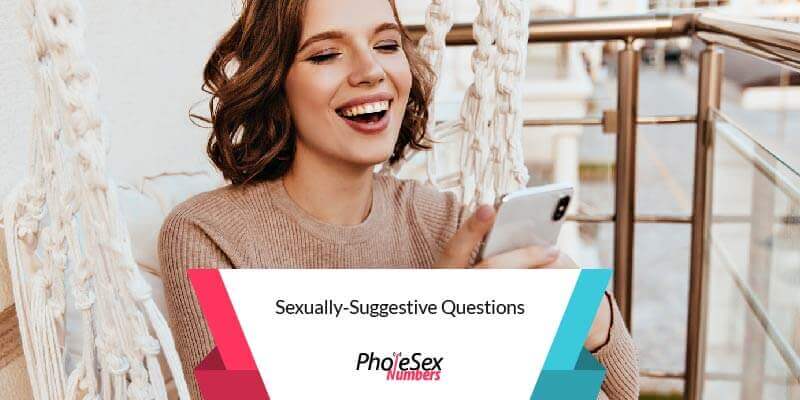 Asking sexually-suggestive questions are proven phone sex techniques that can burn the phone lines in an instant. As the phone sex experts say, if you ever find yourself at a loss for words right in the middle of an erotic conversation, just ask dirty questions that require elaborate answers.
Don't settle for categorical questions answered by a "yes" or a "no". Instead, have a list of open-ended questions that demand intricate answers. And if you're lucky, you might just end up getting an answer that's way hotter and dirtier than your question. So, what questions should you ask?
Here are some examples;
"Tell me, what's your dirtiest bedroom fantasy?"
"If you can kiss and hold me right now, tell me how you'd do it?"
"What's the hottest thing a woman/man can do to you in bed?"
"What's your idea of hot foreplay?"
"How would you like me to touch and caress you down there?"
Sensual Responses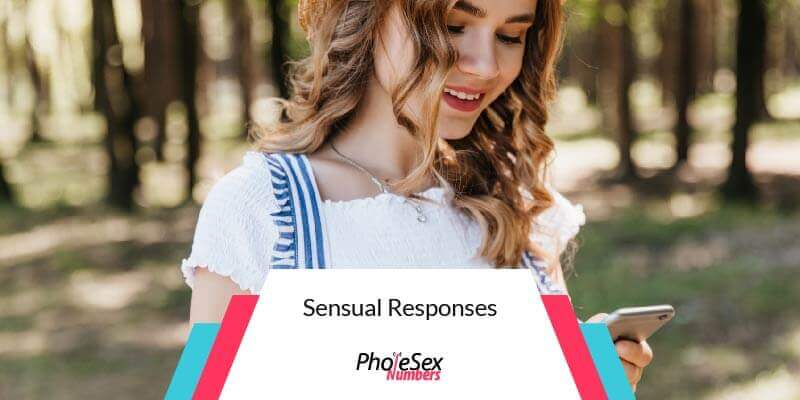 Everything that comes out of your mouth while having phone sex has a direct impact on the overall experience. Your responses can either make or break the moment. This means that every word you say and every sound you make is crucial to keep the heat up and reach its boiling level.
And while you're at it, it's basically an all-or-none principle – so you might as well go all the way and get dirty, or just hang up.
Phone sex is not something that you can do half-heartedly. Whether it's just a fleeting moment of horniness or a deep and passionate yearning for your partner, you have to do whatever it takes to keep the momentum.
Keep in mind that the whole point of engaging in such an erotic phone conversation is to cross the finish the line and to claim the prize.
By definition, phone sex refers to an explicit conversation via phone to trigger sexual arousal and achieve sexual gratification. It involves either mutual masturbation or guided masturbation. Therefore, it's crucial to maintain a heart-pumping exchange of words to reach the peak of sexual excitement.
Here are some sensual responses you can give to your partner during phone sex;
"I love it when you gently whisper my name while we're making love."
"I'll make you cum over and over again until you beg me to stop."
"I need to feel you inside me right now."
"Do you like it when I fuck you hard?"
"Thinking about you makes me so wet."
Sexy Complements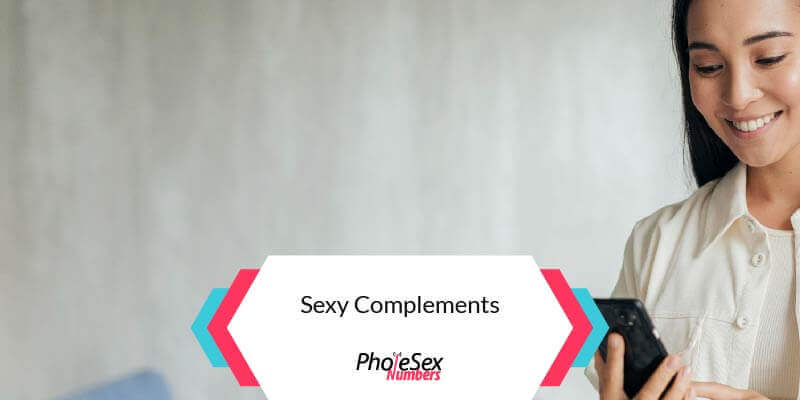 Everybody digs complements. So if ever you find yourself struggling with what to say next during phone sex, giving complements is a great way to avoid having dead air and fill in awkward silences. Feel free to tell your partner how much you miss staring at her pretty face while making love to her, or how much you miss kissing her while caressing her breasts. You may describe how much her moans turn you on and the way she caresses your body.
Give sexy complements by expressing what parts of her body you love touching and kissing the most, or the expressions she makes during sex that you're longing to hear. Complementing each other in a sexy way contributes to an intimate and romantic phone sex experience.
The following are some examples of how to seduce your partner on the phone by giving complements;
"You're the only man who can make me horny with just one touch."
"I was dreaming about your beautiful face all day, and I felt the urge to fuck you."
"All I want is your huge cock inside me right now."
"Just thinking about your hot body turns me on and drives me crazy."
"Your soft and sexy moans while I'm fucking you are the only sounds I want to hear tonight."
Share Dirty Fantasies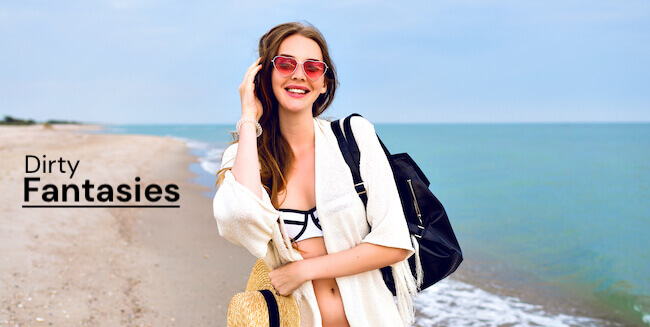 What is your deepest and naughtiest sexual fantasy? Is there a fantasy that you want to fulfill with your partner? It could be sex at the office, in the car, on a plane, or somewhere in the wilderness. Use these fantasies to fuel up your phone sex experience by verbally expressing them to your partner. Make your partner feel that he/she is part of these fantasies.
The distance between you and your partner can diminish feelings of extreme pressure. This can make it easier and more comfortable for you to explore your fantasies no matter how bizarre and perverse they are. Consider having phone sex as a way to unleash a kinky side of you that you're unable to reveal when you're together.
Here are some examples of how you can express them during phone sex;
"I dream of making love to you on the beach while the waves crashed on the shore."
"I had a dream. You visited me at the office, and we made love on the conference table."
"Let's meet this weekend and park somewhere so I can fuck you hard in the car."
"We'll go on a trip and make love in a private yacht while sailing in the middle of nowhere."
"I'm pouring wine all over my naked body so you can lick and suck me all over."
Play Different Roles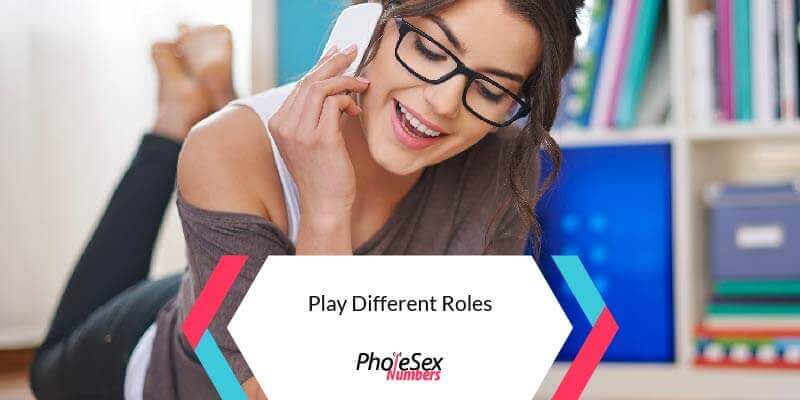 Role-playing doesn't just happen in the bedroom. It could happen during phone sex, as well. This idea may require you to get creative and to level up your imagination. You might need some props to carry out the role well and to make the experience more convincing.
Examples of these are; wearing sexy lingerie, lighting some candles, soaking in the bathtub, and playing soft background music.
Whether you're engaging in phone sex with your partner or with a stranger, assuming a role will make it easier for you to communicate your desires. For instance, you can play the role of a mistress, co-worker, neighbor, delivery guy, or cop, among others. The purpose is to get out of your comfort zone and experiment on new things you haven't tried before.
Here are some ideas on how you can express yourself during role-playing phone sex with your partner;
"I'm not feeling well, doctor. Can you please do something to make me feel good?"
"Hello, mister handyman. I'm feeling horny and wet tonight. Can you please do something to fix me?"
"You've been a really bad girl, so I need to spank you and punish you really hard."
"I'm your delivery guy, but it looks like you need company. How would you like me to entertain you?"
"I'm going to give you a nice and warm massage down there. How would you like me to stroke it?"
"I'm going to make you moan and scream so hard until you learn your lesson."
Post-Orgasmic Bliss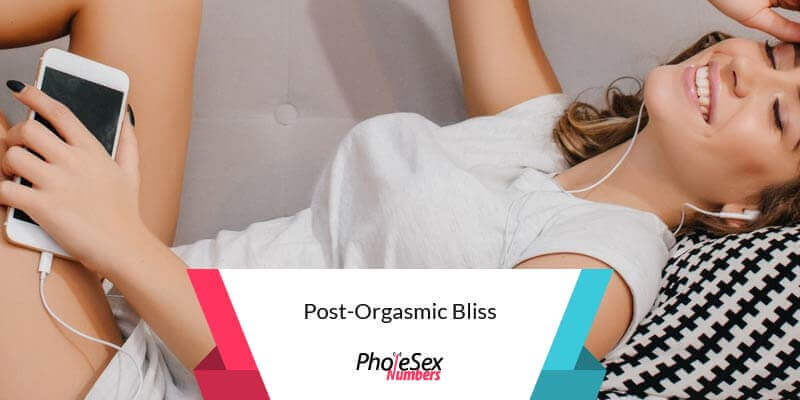 The party doesn't have to end after the blissful climax. You may stay on the line to relish your prize and, perhaps, communicate with your partner in an intimate way. This is the best way to express your sincere and honest feelings for each other since you're way past the horny jiffy.
Phone sex is meant to make your relationship stronger even while you're apart. So take this post-orgasmic bliss as an opportunity to become vocal about how much you miss your partner and your plans for the future.
This "cuddle moment" can help redefine and strengthen your relationship so you can keep your minds on each other despite the distance between you.
In any case that you had phone sex with a complete stranger, this is your chance to get to know each other on a personal level. You'll never know what pleasant surprises await you if you'll stay on the line and spend some time chatting about general topics such as your hobbies and interests.
Keep in mind that the most unexpected things and relationship milestones can suddenly unfold when you least expect them.