Are you getting sick of the dull, pointless conversations that consist of the never-ending "how are you?" In this article, you'll have everything you need to transform those monotonous interactions into a meaningful one.
Making yourself equipped with various conversation topics before you talk to someone is an effective way to make sure your interaction goes off without a hitch. Not sure what to talk about? We've got you covered! Listed below are a wide range of topics you can talk about on the phone.
Topics That Spark A Conversation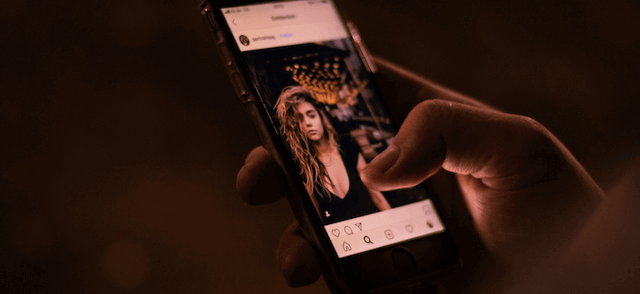 1. Weather
"How do you like the weather right now?"
"Which do you trust more: the weather forecast or your personal intuition?"
"Describe your favorite type of weather."
2. News
"Where do you get your news from?"
"What do you think doesn't get enough news coverage?"
"What kind of news stories interest you the most?"
3. Current trends
"Which current trend are you trying to keep up with?"
"What are some current trends you can't wait to go away?"
"Do you usually follow trends or just do your own thing?"
4. Plans
"Any big plans coming up?"
"What are your plans for the weekend?"
"Is there any significant event you're looking forward to?"
5. Online buzz
"Who is your favorite YouTuber?"
"Which TikTok challenge were you most impressed with?"
"If you could be trending on the Internet, what would you like to be viral for?"
6. Social media
"How active are you on social media?"
"How do you think social media affects the way we perceive ourselves?"
"Do you think it's important to take time off social media? Why?"
7. Controversial issue
"What controversial issue, be it social or political, do you feel strongly about?"
"What do you think is the biggest controversy that has really made a difference?"
"How active are you in expressing your opinions on controversial issues?"
Topics That Allow You To Get To Know Someone
8. Food
"What's a food you hate that everyone loves?"
"What food do you know is bad for your health but can't stop yourself from eating?"
"If you could only eat one food in your entire life, what would it be?"
9. Cooking
"How often do you cook?"
"What's a recipe you think you can cook best?"
"What's a recipe you wish you know how to cook?
10. Books
"What's the greatest book you have ever read?"
"What's your favorite book genre?"
"Who's your favorite author?"
11. Hobbies
"How did you get started doing your hobby?"
"How long have you been doing your hobby?"
"How did you figure out that you were passionate about your hobby?"
12. Work
"What's your ideal career?"
"How did you get into that industry?"
"Are you exactly where you want to be right now or you're simply in it because of convenience?"
13. Music
"If your life had a theme song, what would it be and why?"
"If you could only listen to one music your entire life, what would it be?"
"Do you play any musical instruments?"
14. Movies
"What movie do you think everyone should see?"
"What movie made you cry the most?"
"If your life is a movie, what movie is it?"
15. Habits
"What's a good habit you were grateful you have?"
"What habit do you wish you could develop?"
"What's a bad habit you wish you can get rid of?"
16. Talents and skills
"What's a skill you wish you could learn?"
"What's your weirdest talent?"
"Would you rather be a master of one skill or a jack of all trades?"
17. Dreams
"Tell me about the strangest dream you've ever had."
"Do you think dreams are somehow associated with the unforeseen future?"
"Have you experienced lucid dreaming?"
18. Goals and Aspirations
"What is the craziest, most outrageous goal you want to achieve?"
"What goals did you achieve that most people didn't believe you could?"
"What legacy would you like to leave the world with?"
19. Accomplishments
"What do you consider the biggest accomplishment in your life so far?"
"Have you ever accomplished something you didn't think you could?"
"Have you ever tried to do something you know you're really bad at? How was it?"
20. Role models
"Who do you aspire to be more like?"
"Who do you think has the biggest influence in your life?"
"If you could have one person's characteristics and skills, who would it be?"
21. Fears
"What's an irrational fear that you have?"
"Is there anything in the future that you're dreading?"
"How do you deal with things that scare you?"
22. Pet peeves
"Do you think you have habits that annoy other people? If so, what is it?"
"What's a pet peeve that you couldn't stand the most?"
"How do you deal with people who do something that annoys you? Do you confront them or just remain silent?"
23. Past events in one's life
"What's the most embarrassing thing that has happened to you?"
"What's the craziest thing you've ever done?"
"What's the most unforgettable moment in your life that has shaped who you are now?"
Topics That Help You Learn About Someone's Life and History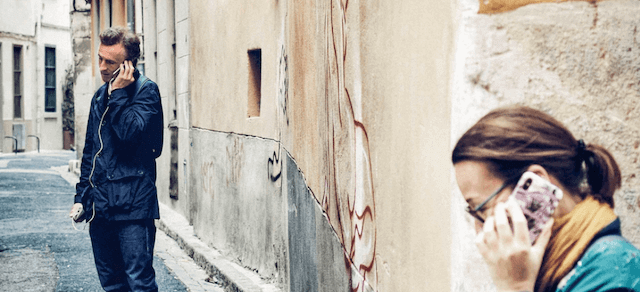 24. Free time
"How do you spend your free time?"
"What do you wish you had more time for?"
"Do you try to be productive even during your free time or just do whatever you want?"
25. Humor
"What's your favorite comedy film?"
"What are some inappropriate jokes you know you shouldn't find funny but can't help but laugh at?"
"Tell me about the time you laughed so hard you started crying."
26. Pets
"Are you a dog person or a cat person?"
"Do you have any pets?"
"If you could have any animal as a pet, what would it be?"
27. Their hometown
"What was it like growing up in your hometown?"
"How often do you visit your hometown?"
"Why did you decide to leave your hometown and move someplace else?"
28. Childhood
"Tell me about one of your earliest memories."
"Who had a profound influence on you as a child?"
"What mischief did you get away with as a child that your parents still don't know about?"
29. School
"What was the most embarrassing that has happened to you in school?"
"What was/is your favorite subject in school and why?"
"Who is/was your favorite teacher and why?"
30. Friends
"Do you have a lot of friends or just a few?"
"What is the longest friendship that you have had?"
"Do you make friends easily or do you find it challenging to make new friends?"
31. Family
"How many siblings do you have and how is your relationship with them?"
"How often do you spend time with your family?"
"Which member of the family you feel closest to?"
32. Traditions
"What traditions did you grew up with that you still carry on until now?"
"Do you have any family traditions? If so, what is it?"
"What role do traditions play in our lives?"
33. Holidays
"Which holiday is of utmost importance to you?"
"If you had to get rid of a holiday, which holiday would you get rid of?"
"If you could make a holiday, what would it be like? What traditions would it have and what would people eat on your holiday?"
Topics That Are Deep And Thought-Provoking
34. Regrets
"What is your biggest regret in life?"
"If you died today, is there something you would regret not doing or not saying?"
"If you could go back to a point in your life to change something, what would you change?"
35. Values
"Which value is of utmost importance to you?"
"Do you believe in Karma? Why?"
"Tell me about a situation in which you stood up for something/someone."
36. Spirituality
"Do you have a background in religion? If so, what was it like?"
"What experiences have shaped your spiritual life?"
"What would it take for you to believe in God in general and Christianity in particular?"
37. Life
"What is the meaning of life?"
"Is there such a thing as a soul?"
"If you could go through any day of your life again, what day would you choose to relive?"
38. Death
"Do you believe in life after death?"
"Do you think there is anything worth dying for? If so, what is it?"
"Are you afraid of death?"
39. Conspiracy theories
"Which conspiracy theory is most likely to be true?"
"Which conspiracy theories do you find most interesting?"
"If you could make up a conspiracy theory at the top of your head, what would it be?"
40. Society
"What is increasingly becoming socially acceptable, but shouldn't be?"
"Do you think humans are more creative or destructive?"
"What's one thing you think society would be better off without?"
41. Humanity
"If you could have the world's attention for a minute, what would you say?"
"Who or what is the greatest enemy of mankind?"
"What do you think should be humanity's goal?"
42. Art
"What form of art are you most interested in?"
"What are your thoughts about modern art?"
"Can anybody be an artist?"
43. Universe
"Do you think there any other universe besides the one we live in?"
"Do you believe in a parallel universe?"
"Can there be life somewhere in space outside the Earth?"
44. Aliens
"Do you believe aliens exist?"
"Assuming aliens exist, do you think they could be living among us but have just gone undetected so far?"
"If you could send a message to aliens, what would you say?"
45. Moral ethics
"What does morality mean to you?"
"How do you decide what is moral and what is not?"
"Is it ever okay to lie? If so, under what circumstances?"
46. Philosophy
"What do you think human consciousness is?"
"What's the difference between justice and revenge?"
"With no laws nor repercussions to influence behavior, how do you think you would behave?"
47. Purpose
"What do you think is your purpose in life?"
"What are you willing to struggle for?"
"Do you believe that people have a "higher calling" in life?"
48. Freedom
"Do we really have free will, or are our every action predetermined?"
"What does freedom mean to you?"
"What is the extent of freedom human beings should have?"
49. Happiness
"Tell me about the time you felt genuinely happy and why."
"What do you think a person needs to do to be happy?"
"Do you believe that happiness is a choice?"
50. Love and Relationships
"Do you believe in love at first sight?"
"Do you believe that people have a soulmate that they're destined to be with?"
"What are the ultimate dealbreakers for you when it comes to relationships?"
Topics That Are Random Yet Interesting To Talk About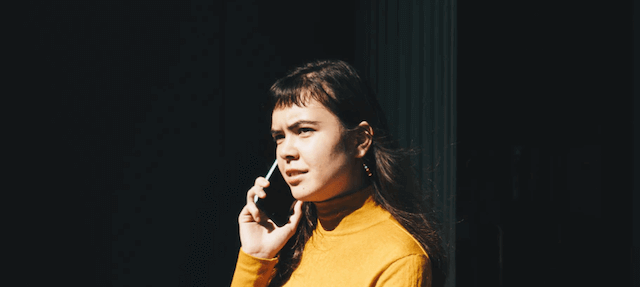 51. History
"If you could live at any point in time to experience a historical event, what would you choose?"
"What historical event fascinates you the most?"
"What do you think is the most significant event in the history of the human race?"
52. Restaurants
"What used to be your favorite restaurant as a child?"
"What is the most disgusting experience you have while eating at a restaurant?"
"Which restaurant do you prefer: fast food or fine dining?"
53. Entrepreneurship
"If you have the means to start a business right now, what would it be?"
"If you were to start a business, would you rather offer products or services?"
"What do you think drives the success of a business?"
54. Travel
"What's the most awe-inspiring place you've ever been to?"
"What's next on your travel bucket list?"
"Tell me about the most interesting people you have met while traveling."
55. Sports
"Do you play any sports?"
"Which sport would you like to learn to play?"
"What was the last game you went to?"
56. Fashion
"What is your favorite fashion trend?"
"Which fashion trend would you want to go away?"
"Do you make an effort to keep up with the latest fashion trends or you just wear whatever you want to?"
57. Celebrities
"If you could trade lives with a celebrity for a day, who would it be?"
"If you could be a celebrity, what would you like to be famous for?"
"Which celebrity do you think has done the most good for society?"
58. Games
"Which types of games are you into: card, board, PC, or console?"
"What is the most addicting game you have ever played?"
"What game on your phone or tablet are you really into now?"
59. Apps
"What is the most useful app on your phone?"
"What's the most helpful app you think everyone should use?"
"What is the strangest app you have ever heard of or tried?"
60. Internet
"Do you think the Internet solves problems or creates more problems?"
"What direction do you think the Internet is headed to?"
"What's on the Internet that you can't live without?"
61. Podcasts
"Who is your favorite podcast host?"
"Whose podcasts are you keeping up with?"
"If given the chance, what kind of podcast would you start?"
62. Charity and Volunteering
"Have you experienced doing any charity work or volunteering? If so, how was it?"
"What charities do you support the most?"
"What kind of volunteering would you like to try in the near future?"
63. Online Dating
"Have you tried online dating and has it ever worked for you?"
"Tell me about the most interesting person you've met through online dating."
"Which do you think is better: online dating or traditional dating?"
64. Technology
"Which emerging technology are you looking forward to?"
"Do you think technology makes life more simple or more complicated?"
"What piece of technology you absolutely can't live without?"
65. Education
"What do you think of online education?"
"What are your thoughts about homeschooling?"
"Do you think education is the reason behind successful peoples' success?"
66. Nature
"What's your favorite natural setting to be in?"
"How often do you go away from civilization to experience nature?"
"Would you rather live in the city or in the countryside?"
67. Plants
"Have you ever tried gardening? If so, how was the experience?"
"How good are you at looking after plants?"
"What kind of plants are you into?"