Typically, in life, you are taught and usually only see that someone is either monogamous and faithful to one person and one person only, or they are cheating on their partner and sleeping with numerous others. Rarely do you ever hear about the "in-between" crowd, the swingers?
In fact, as young kids and even as young adults we are taught that swingers are couples to laugh at or they're "gay", and that couldn't be any further from the truth. Swingers are simply people in a relationship, sleeping with other people in a relationship. And unless it's two gay couples or two lesbian couples, nobody is gay either. So who or what is a swinger?
What Is a Swinger?

Swingers live a lifestyle that most would actually want if they were to actually admit it, and once you find out how much fun they both have (it's not just one-sided here), you might stop laughing at them and start high-fiving them instead. With this lifestyle, you are granted the best of both worlds and nobody ever has to get mad.
Swingers are people who are in a relationship but want to experience sexual fun with another couple. They basically switch partners from time to time, or for just a fun night, for whatever reason they feel works for them.
For example, Harry and Suzy are together and happily in love but they're also swingers. So they go out with other couples to find their "types", report back to each other about it, plan it out together, and then Harry may take the other woman for the night, while Suzy takes that woman's man - follow me so far?
Being a swinger means you either have private sexual fun with someone else's partner, or you have a foursome when you get wild hairs to do something extravagant - it is all up to the couples themselves on how they wish to "swing".
17 Common Reasons Why Couples Swing
1. Bi-curious or bi-sexual.
Being a swinger doesn't mean you are gay or lesbian, but being bi-curious or bi-sexual can certainly entice your curious mind of swinging. If Suzy has never been with another woman but has been wanting to try, and she meets someone that is married like herself - sometimes this will lead to becoming swingers.
Everyone "swings" in a different way, some just switch up partners but others invite other couples into their same bedroom and have orgies.
Sometimes the men may have sex with their ladies while the ladies explore each other too, it all just depends on the couples' preferences. When you're open-minded to having sex with both sexes, it makes swinging seem less harmful and more fun than anything.
2. Voyeuristic.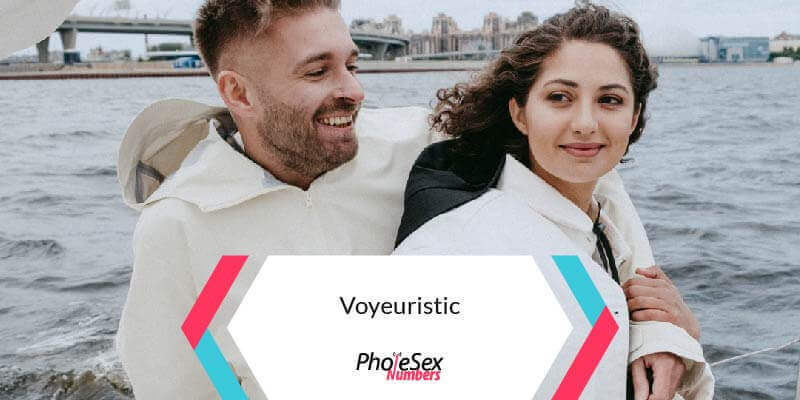 Some people are voyagers at heart, always wanting to try something new and exciting, no matter what that might be. If you couple that voyeuristic spirit with a hot, steamy relationship, you might get an open one. And that open relationship could blossom into a sexy night of swinging with your partner.
It's not even always about sex either with people who are open-minded, free-spirited, and voyeuristic, it's more about the thrill of getting into something you've never walked into before and hopefully learning from or experiencing something amazing along the way. The hot sex part that comes with it is just the icing on the cake.
3. Can't commit to one person.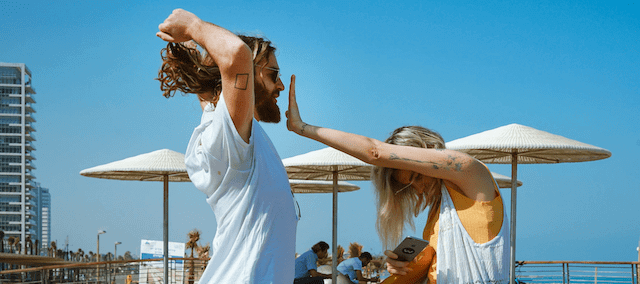 Sadly enough, there are couples that have one or both partners unable to fully commit, they almost have to be with multiple sex partners in order to feel complete. Maybe these types of people still do love their partner but they just have this urge to be with others. Swinging has been known to help people and couples like this.
If only one partner is unable to commit, swinging will allow them to "get out their urges" without doing something their partner will not know about. If both partners can't commit but still want to stay together, well then your case is solved with swinging.
4. Breaking the rules is fun for them.
There are many people in this world that love to be rebellious, break the rules, go against the grain, and walk on the wild side. These are the kind of people that love everyone, love to go out and drink or party, and they'll do anything sexual at least once. Typically these people are bi-sexual but not always, they just love being around people period.
It's kind of like when you're 19 years old and falling in love with someone for the first time, that feeling of being in a new relationship, all giddy, and wanting to do just about anything to please them. Some people get high off of breaking the rules in this way, in a way it's their drug and swinging satisfies many different emotions and pleasures at once!
5. They thrive off of competition.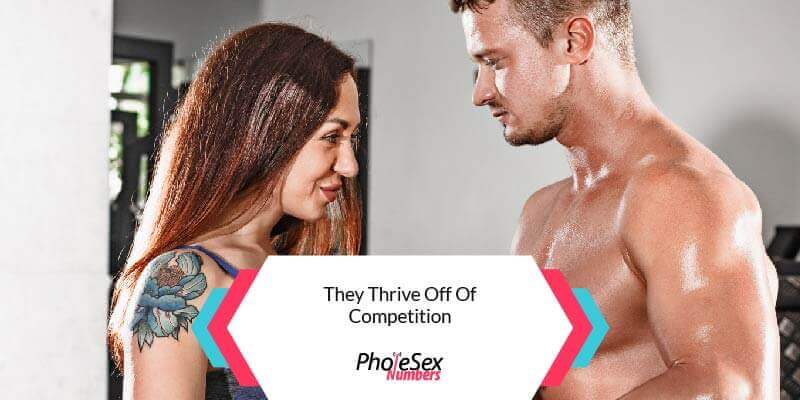 Believe it or not, there are people who get a kick out of competition within their relationship, as long as they know about it. Somehow it keeps them on their toes and they thrive off of competing with each other and then coming home to each other at night. Swinging is a perfect way to keep the score even between "couple competitors".
If a couple who is competitive and keeps tabs on each other meets up with another couple who at least likes them and wants to have a little fun starts swinging, it's honestly the best way to duke it out competitively but without one of them "one-upping" the other one. The playing ground stays even and everyone stays happy - and satisfied.
6. For the children's sake.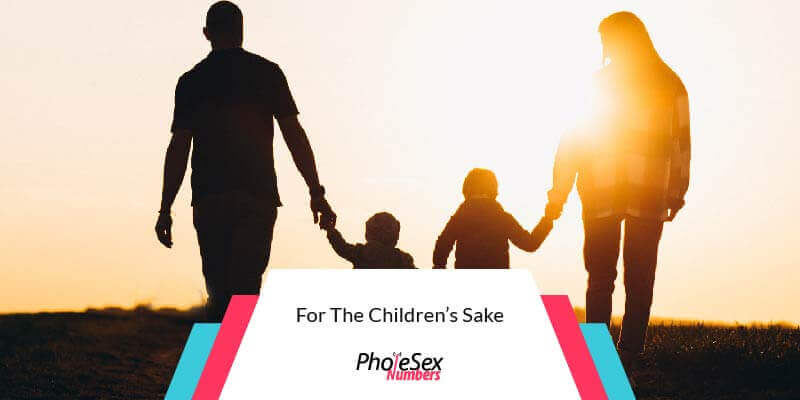 Quite possibly the strangest reason that couples swing is for the "kid's sake". How exactly does swinging help the children involved? While we aren't 100% sure on the answer, we do know that there are some couples who swear up and down this has worked wonders for their co-parenting skills, thus improving any issues the two had prior to the swinging.
It might be that mommy and daddy could never get along, and now that they are swinging they are all smiles! However they choose to do it we say kudos to them for keeping the kids' feelings first and keeping the kids happy, no matter what. Just don't let the kiddos in on your dirty little secrets.
7. Just need some spice in their sex life.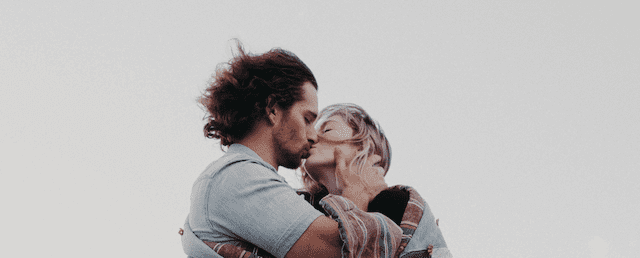 Probably the most common reason couples become swingers is simply because they need some spice in their sex life again. They may have been together for ten years and have tried everything in the bedroom and nothing seems to work.
While swinging is a huge step to take in the "spicy" department, it has worked for so many couples and they could reignite their love for each other which then, in turn, reignites their sex lives. We briefly touched on how couples can choose to swing however they please, and when they are trying to spice it up in the bedroom, anything goes.
Swinging could be an orgy for them, a threesome, foursome, or they might be the one in the corner watching, whatever they feel turns them on at that moment in time. This is why people tend to swing when in a relationship and want to spice things up because you can twist and turn the fun in all sorts of sexual ways!
8. They want to cheat in the right way, without consequences.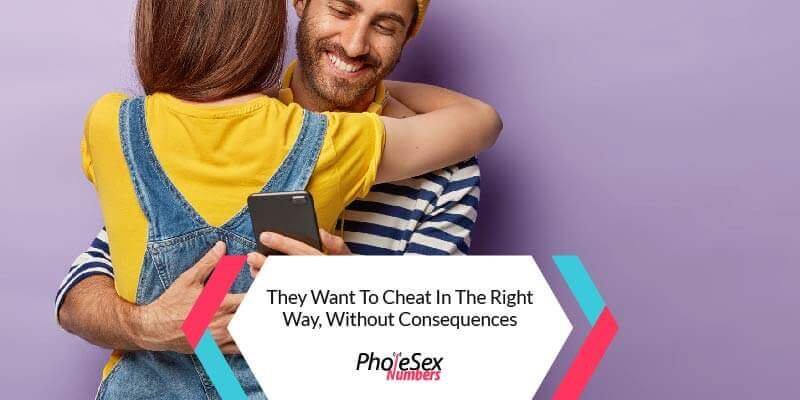 So you might be with a cheater, someone who has never been able to commit to just one person at a time, and you're afraid they'll cheat on you - just become swingers and the problem is solved!
We know that this won't necessarily stop them from cheating outside of the agreement, but it will allow them (and the partner) to experiment around, get out their urges, and then come back home to mama or daddy without them questioning where you've been.
They'll know where you've been because when they return home, you can have the person you just slept with walking out as they walk in. It's an eye for an eye in this situation.
9. Having sex doesn't affect their emotions.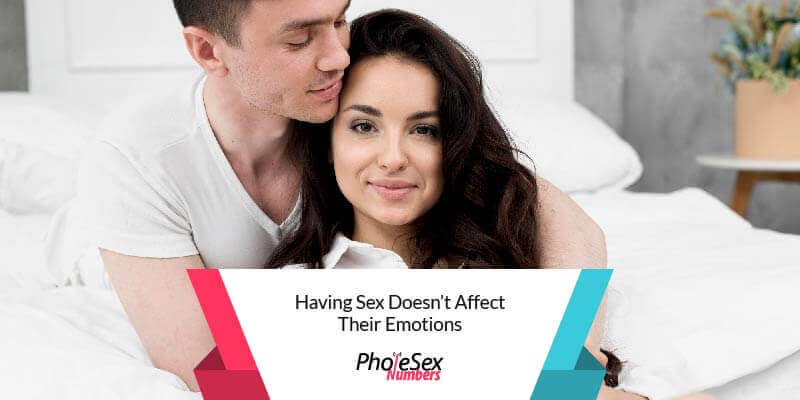 There are men and women in this world that don't let sex and emotions mix - ever. For these types of people, having sex with someone that isn't their partner, really means nothing to them but a good, pleasurable time. And that's it.
Whereas their partner, who fulfills them emotionally too, means the world to them because they are able to touch both their body and their heart simultaneously but at different times. And to people who don't correlate sex with emotions, this is an amazing accomplishment to them and they actually cherish their partner much more than the world would like to give them credit for.
10. For some, it actually builds trust.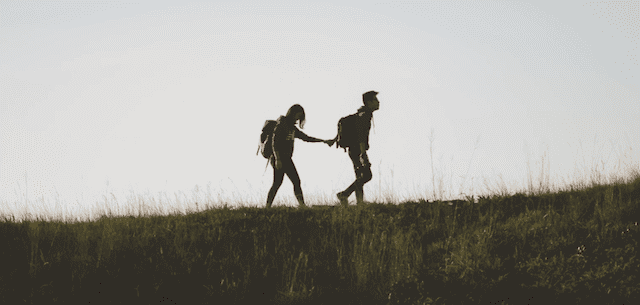 Oddly enough, and we aren't quite sure how, but swinging can build trust for some couples. Maybe it's because they are able to know all of the dirty secrets and hookups their partner is having, and there is nothing that is kept from them?
It might even be the fact of how you feel special and wanted by your partner because you know they spend time with others and yet they still come home to you? It actually makes a lot of sense thinking about it, if swinging is something you'd like to try for that very reason.
11. A & B needed someone to C their way in, before the big D.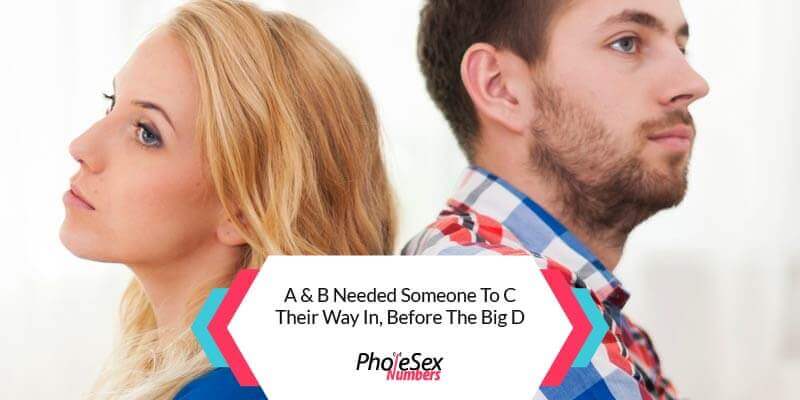 I'm sure you've heard the saying, "this is an A & B conversation, so C your way out of it"? Well, in this case, A & B is the married couple who needed C to see their way in, before the married couple ended up divorced (aka the big D).
Somehow, this works for certain couples and it even helps them in their relationship. Maybe it's the fact they get to have their cake and eat it too, but if it works for them and brings down the divorce rate then we say go for it!
Married couples are a dime a dozen these days, and it takes tons and tons of work to make it work. There's nothing wrong dabbling in some fun with others if everyone involved is OK with it.
12. They are simply just part of a community.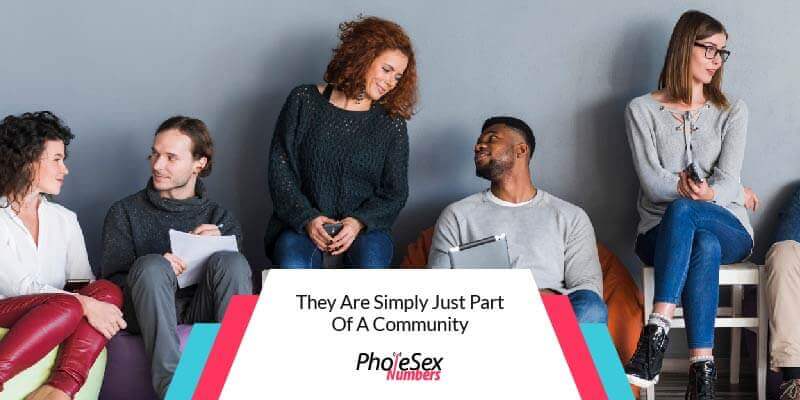 You know how some people are religiously devoted to something in their life and sometimes this leads to being a part of something more than themselves? You may have even done or done this as well, and for some swingers, it is more about the community and commodity with one another. Having close relationships with other couples as one big happy family.
Personally, I wouldn't mind having something like this for platonic couples meeting other platonic couples for friendship and fellowship, so I can totally understand why those with high sex drives and a love for all people in a sexual way could make you and your partner gravitate towards being a part of a community like this.
13. Trying new things to find out what works for you.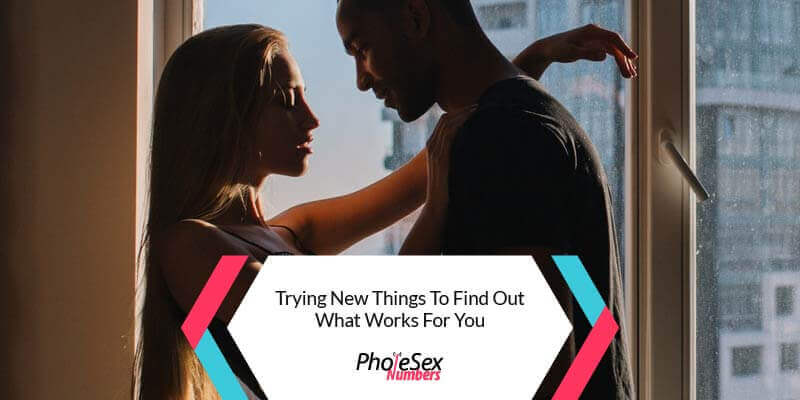 For some couples, your partner might not be meeting all of your sexual needs. They've got everything else you need though, so splitting up is not an option.
What do some couples do? They start mingling with other couples. Simply to find out what exactly they are needing or missing from their own sex life, to learn new things to bring home, it's more or less like sexual education for people like this.
It sounds super weird, but sometimes being with other people can actually allow you to see what either works best for you or something that would work great for your partner.
At the same time, your partner is out there possibly experiencing the same. This allows the two of you to bring outside knowledge if you will, into your own relationship and sexual endeavors in the bedroom.
14. They simply just love sex.

This should be a no-brainer - some couples become swingers so that they can have sex with as many people as they can. There must be something they love about their partner to not let go, but they are sex-crazed maniacs seeking to add to their list any chance they get. They just love sex, and that's all there is to it.
You also have people who enjoy sex so much, they even love to see their partner getting it on with someone else. While most people probably enjoy the fact they get to have sex with multiple partners, you still have those that get turned on by either watching or hearing about their partner with another man or woman.
15. To make new friends, new fun adult friends.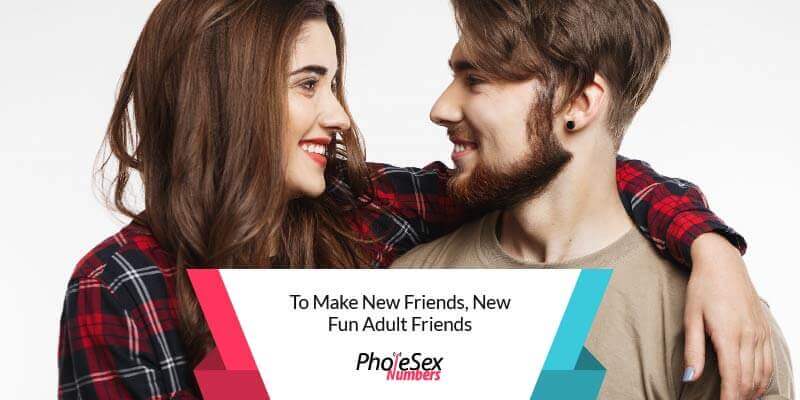 Earlier I mentioned something about having other couples as friends and becoming part of a community, and it looks like there are people thinking similar but still looking for that extra sexual pleasure with them that I just would not be able to give, nor could I share my man.
Nevertheless, there are more secure people than I, looking for adult friends to the end. Pretty much like friends with benefits in its truest form. These types of people get a lot more personal than your average "blow and go", "hit and run", or even those that practice swinging on a regular basis. Couples literally find other couples to be in "relation-friendships" with.
The best part about these relationships is how close the men can get with each other, and the same with the ladies. Whether that is sexual or not is totally up to the couples, but they desire friendships with the same sex as much as they desire sex from the opposite sex - make sense?
16. It's something on their bucket list.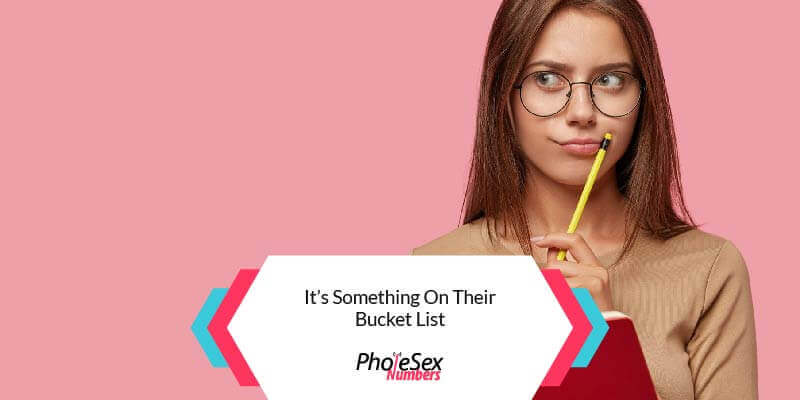 It may be a shallow reason and there is probably something else that is the honest reason to wanting to try out swinging, but there are even a few people who say it's on their bucket list for them or it's on their bucket list as a couple - either way, this is something they've written out, talked about, pondered on, and now listed out as a "yes, we will do this before we die" kind of thing.
17. Maybe it is the final leap of trying to salvage your relationship.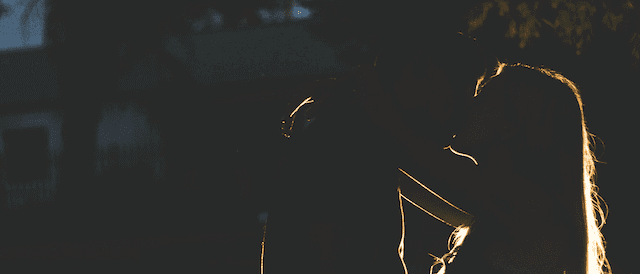 For some couples, this whole swinging idea could literally be the last straw for them. There are many couples who could use swinging as a way to determine the end of a relationship or not.
Take, for instance, someone has been cheated on in their relationship so they want to try out swinging as a way to 'get even' with them, or somehow start the war of "till sex do us part".
Other reasons that swinging could be a way of salvaging a relationship is if you both want to truly be together but you're too young, or not mature enough to commit yet, or there is something holding you back from fully committing to one another, sometimes swinging can be the beginning of, or the end to that issue.
It will show you what it's like with other people, nobody has to be lied to and both parties are able to explore.
They always say that "if you love something, let it go and if it comes back it's yours. If it doesn't, it was never yours to start with."