If you've never heard of the term "squirting" or "making a girl squirt", this is basically a term or an action that is equivalent to a man ejaculating. Except, obviously, this is the woman's version of "ejaculation" and not every woman can master the art. So, what is squirting and do guys actually like it? Furthermore, are all women able to do it and if so, how?
Before diving into the world of female ejaculation and learning the ins and outs, we first should take a look at the history of squirting. In the infamous Kama Sutra book, this action was referred to as "female semen".
Even in the world of porn, squirting has become more and more popular over the years, with a whopping increase of over 50% now appearing in pornographic videos since just 2010.
Everything You Want to Know About Squirting

What in the world is it?
We've introduced the art of squirting or female ejaculation, so what exactly is it? During intercourse or foreplay, and especially during heightened arousal, your urethra fills up with fluid and then it is secreted through that same tube thus causing some women to squirt. This is not to be confused with the cervical fluid that is produced to cause the vagina to become "wet", however.
Brace yourselves, squirting might not be as glamorous as you'd hope it to be. Scientific research has concluded that there is, in fact, some traces of pee when a woman squirts, although there are plenty of men who will beg to differ. Their reasoning? It doesn't taste like pee.
Now with that being said, there are only two main chemical components found in female ejaculation that is also found in pee, urea, and creatine, but they are produced at very low levels.
So it is technically not urine that is coming out, but it is that the liquid contains constituents of urine instead. The liquid that comes out is coming from the walls in her vagina that surround the urethra called skene's glands, which are a lot like a man's prostate gland.
You don't have to brace yourselves too much, while her cum may contain chemicals that are also found in pee, that definitely doesn't mean you are going to taste or even think of pee at that moment.
How much can a woman squirt?
Every girl is different, most will squirt a few times and it's over and then there are others who will leave a monsoon on your bedsheets. The average amount of fluid that comes out is anywhere from .3 mL - 150 mL, possibly even more than that.
Can every girl squirt?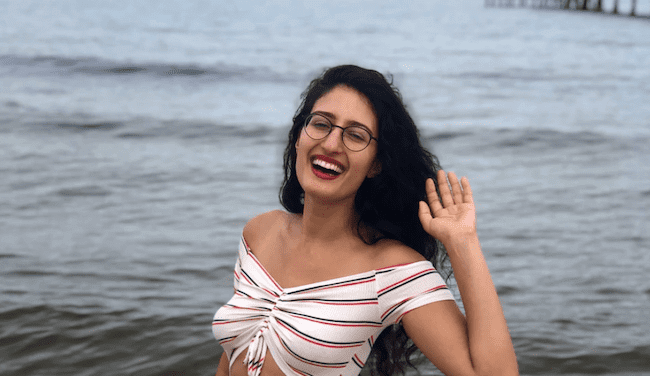 Again, every female is different and while every female is possibly capable of doing it - no, not every lady will experience the joys of squirting in her lifetime. Although it is super hard to detect how many women it will actually affect over the years since it's something that can be accessed but not everyone has the key to do so.
In the end, you'll either have the "squirting" gland or you won't, and either way is perfectly normal.
What Do Men Really Think About Squirting?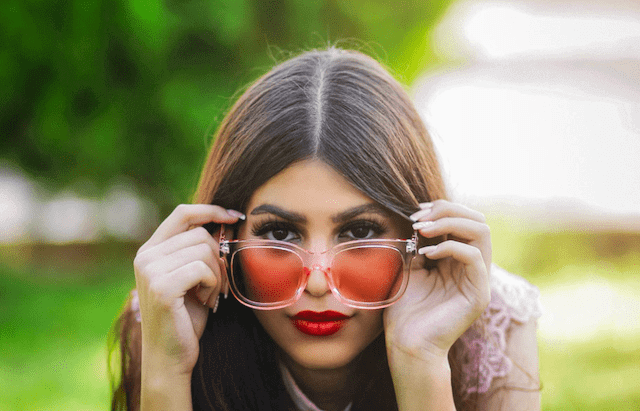 Believe it or not, men actually get offended by other men who are not into squirting. They think those men are crazy and they're "just mad that they aren't doing it right" (their words, not ours) However, not all women are able to ejaculate and squirt, so it isn't the guy's fault if he can't get a non-squirter to squirt!
The important question here is what do our men think about it since this is usually who it is intended for. Surprisingly enough, men think that making women squirt is an achievement for them. They also think it's super hot and sexy when a girl cums, especially when she soaks up the bedsheets.
One guy from Cosmo was asked how he felt about female ejaculation or squirting, and his response?
"Super fucking hot. It irritates me to hear about guys who think it's gross. Why not just go ahead and close your eyes, wrap yourself up in a dry, sterilized bubble, and stick your dick into a self-cleaning fleshlight? If sex isn't messy, you're not doing it right."
Another man from Cosmopolitan says,
"Yeaaa, when eating a girl out and working the G-spot with the fingers and the clit with the tongue, and then feeling her vagina clamp down on your fingers and all of a sudden a rush of liquid spews out from around your fingers and the girl proceeds to scream/squeeze your head with her thighs/and then start yelling, 'fuck me'... yeah that shit is awesome."
We certainly don't disagree.
Of course, you are going to run into those who have never been with a female squirter and he's not going to understand it very well, at all, and may even say that it's gross. He's entitled to his opinion but we do want to reiterate an age-old, very well-known noble thing to do in situations you don't know about - don't knock it till you try it!
Overall guys love to see, feel, and definitely make a woman squirt, so you should no longer feel embarrassed and hide the way you orgasm because it really turns men on. Not to mention, it makes him feel like a king in the bedroom.
As far as what guys say about the taste and smell, they pretty much all say the same - it is colorless, tasteless, and odorless. Although, there have been some to say it tastes sweet.
HELPFUL TIP* If your partner says that when you squirt it has a pungent smell (even a smell resembling chicken), it could be a sign of a UTI!
How Do Women Feel About Squirting?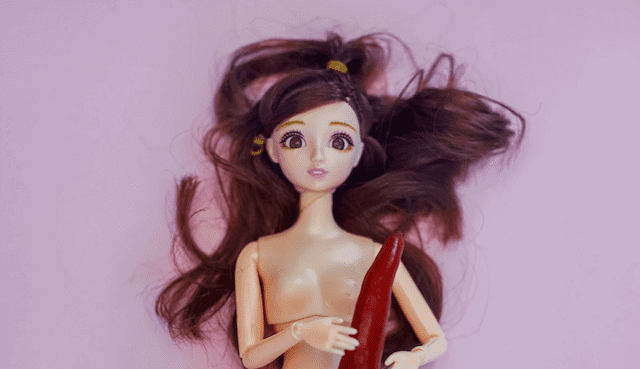 Most women are actually quite embarrassed by the act and don't like to admit they are able to squirt. On the contrary, those who don't do it say they feel pressure from porn to be able to do it.
It seems to just be another one of those things where women are forced to feel pressure from either side and no matter what side they are on, it's just never good enough for them or for someone else.
But we really need to put those theories to bed, those who can't squirt are perfectly normal and those who can are perfectly normal too. And since men seem to love it whether it be the first time they see it or the tenth time, we don't think women should be embarrassed or ashamed they do it at all! Embrace your flow!
Tips on Squirting: First Time Pointers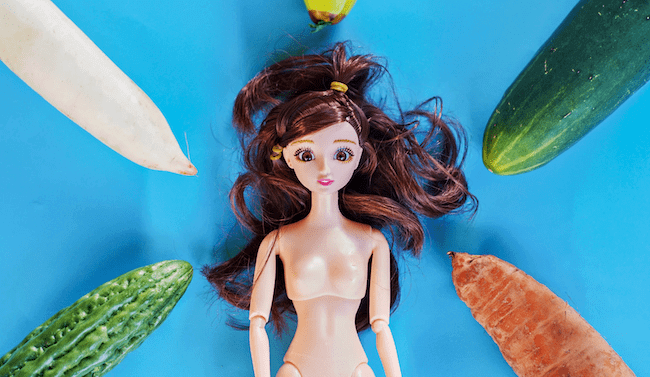 If you're really interested in seeing if this is something you are able to do, make sure you are with someone you're 110% comfortable with or just do it alone. In fact, we suggest trying alone the very first time so that you can be as relaxed as you'll ever be.
First, you must relax. You can't be tense and you can't be in a bad or an upset mood. Lie somewhere comfortably too, not somewhere public where your best friend or brother could walk in.
If you are going to do this with a partner, make sure you trust this person and you are comfortable with them. Unless you just aren't shy about it.
Try finding your g-spot to ignite the flame. While squirting doesn't happen because you find your g-spot, your g-spot being stimulated can help with squirting - if that makes sense. You could have an orgasm without squirting, but if you have the capability to do it, the best way to find out is through practicing hitting your g-spot.
Curved vibrators and wand toys are your best friend. While doing the "come here" motion with your pointer finger inside of your vagina works wonders, it won't always reach where you need it to. Consider using a vibrator or wand toy if you're having trouble.
Sometimes clitoral stimulation works too though. Every woman is different, try finding out just what it is that really gets you going and turns you on, and do that. Remember, you have to have the "squirting" gland to be able to perform this tedious trick, so don't fret if you can't right now and try again next time!
Really Useful Facts About Squirting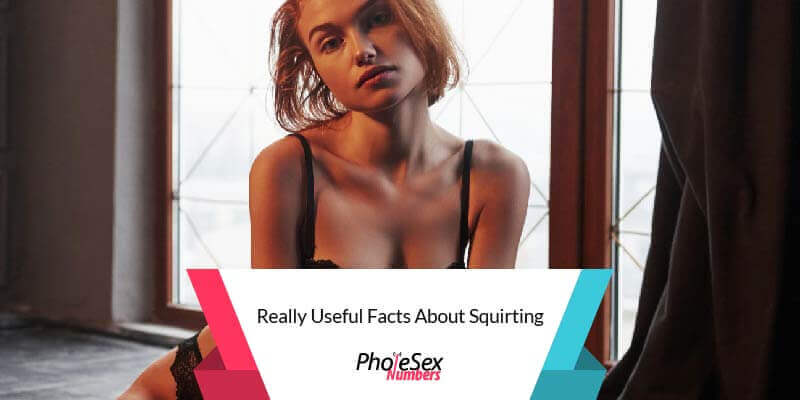 Ladies who haven't done it yet, not to worry! There is a reported case of one woman finally squirting at the ripe age of 68.
While you can squirt during an orgasm, a squirt isn't the same as an orgasm and in fact, female ejaculation sometimes comes out as a thick, white substance, whereas when a female squirts it comes out as a clear liquid. However, they still to this day, claim the "female squirter" to be somewhat of a mystery and no one person seems to be 100% sure about where the liquid is coming from, much less what the liquid is.
Some women will squirt so much they can soak up a bedsheet while others may just have a few drops. Not to worry though guys, and girls, this doesn't ruin the sheets...she's not squirting out acid or anything.
A woman could actually squirt out pee when this action occurs since it does come from the urethra, so be careful if you're giving oral!
Use a "Liberator Fascinator blanket" to soak up the mess great sex causes, and if you can't find one of those, puppy pads work beautifully!