When you think of the best sex toys for women I'm sure the number one toy that comes to mind is a vibrator or dildo, maybe even a vibrating dildo, and they do work just perfect as long as you get the right one for your body and use it the correct way.
But is that the only sex toy for her?
Certainly not, and the vibrator has come a long way since it's conception, morphing into many other pleasurable items, specifically the dildo with the vibrating clit stimulator to simultaneously use during play. And then of course, if you're into anal play, the butt plug.
But there are many toys that some women don't even know about, and due to this, they are missing out on some pretty steamy masturbation sessions or even some pretty hot foreplay with their man before they get it on for real.
C'mon, I know women love their dildos and vibrators but what about the other special areas of their pretty flowers that we are just totally forgetting to pleasure like the hood of the clitoris, the clitoris itself, or that spot you love that gets you going?
So, not to worry ladies, we've compiled a list of some of the very best sex toys for her that you can buy at your local sex shop for all of your sexual endeavors, no matter who the partner is (or isn't) during the process!
Steamy Sex Toys for Her Pleasure
Beginners and Newbies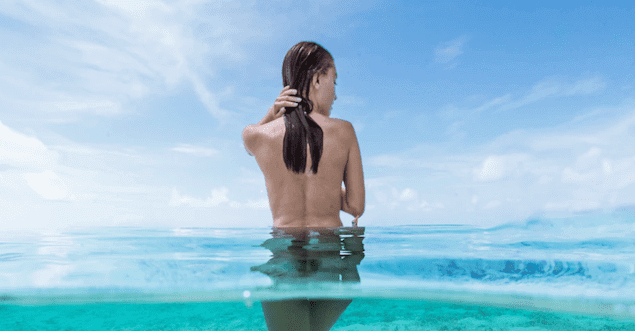 For first-timers and new players, it's best to remember your go-to spots during masturbation, as this helps you determine what toys are going to work best for you. If you go straight to the clit during your own private sessions, you'll want a toy that has some sort of focal point right on the hood of the clit.
On the other hand, if you're a booty girl, then a butt plug could be right up your alley. Always aim for the toys that will replace where your hands typically go.
The Vooom - this small, not so loud and proud vibrating bullet is great for first-time use and first-time toy fun. It is not intimidating like a lot of the other toys can be, and it's super discreet and small, able to hide away in your pocket. Another terrific thing about The Vooom is that it's got speed to it but not too much at all, meaning much less power than something a woman whose been doing this for years would use. 
The Tango - another tiny but mighty vibrating bullet that's perfect for newbies and those who want to be most discreet, also great for traveling and ladies who live silently on the wild side. The Tango is USB rechargeable with eight different modes, so it's also for those with a little bit of experience as well. You really can't go wrong with this little bad boy bullet since it is made out of material that most bullets aren't made out of - plastic. Super smooth plastic with a harder outer shell.
Sola Sync - if you like to play a little more versatile than just with smaller bullets, the Sola Sync may be just your style. With it's longer, curvier handle, the Sola Sync can also be known as the Sola Wand and it is able to hit more spots than just one since it provides more of an angle. Perhaps the best thing about this toy though is the fact it has a remote control, yes, you can literally control it with a remote in your hand.
Although we aren't quite sure what the big difference would be as you're still having to use your hand to guide the toy in a way, we still think it's pretty neat this vibrator comes with a remote like our other favorite devices.
If You're Into Anal Play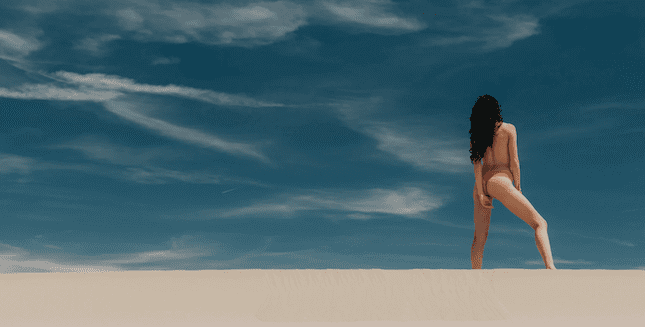 Stainless Steel Jeweled Butt Plugs - we have to admit, these butt plugs are pretty stunning. Shining stainless steel with a colorful jewel at the other end, these jewels are truly artistic. Nevertheless, if you're an anal play type of girl, these beauties are here for you to start out as a newbie and end up a butt play pro. With the three different sizes, you're able to start out as slow and steady as you need to,  moving your way up the ladder with the different sizes they offer at just one low price altogether.
B-Vibe Novice Plug - this little gem is a small, silicone butt plug made for beginners or for those who are into more light anal play at least. However, don't let its size fool you, this plug from B-Vibe actually vibrates so it works wonders for both male and female partners, and not just made for the one using it.
Male and Female Couples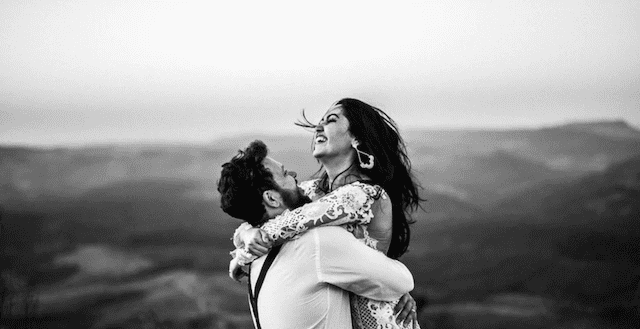 We-Vibe Match - this C-shaped toy is perfect for a male and female couple looking to spice up their sex night just a little, as she will experience double the pleasure with this little guy. Fitting snuggly into her vagina on one end and then rubbing her clit with the other end, the We-Vibe Match stands up to its' name. The thinner end that slides into her vagina doesn't just stop there, it also stimulates her g-spot so you can either allow her to use it on herself right there in front of you, or you could even provide some double penetration, using your penis to penetrate her along with the vibrator.
The Waterproof Squish Vibrator - this pear-shaped vibrator is really great for shower play, which is why it is named the Squish vibrator and made completely waterproof. The toy is small and quiet, yet powerful, you can use it against her clit during penetration which is sure to make her orgasm.
Lelo Soraya - we like this toy for couples for two reasons, the first obvious reason is using it together or allowing your partner to use it in front of you, it gives both clitoral stimulation and g-spot penetration at the same time.
But the second reason we love it for couples is the sheer beauty of it, the fact you can set it on your table in the living room and when your friends come over for dinner they'd never know what it was. It almost resembles an art sculpture of some sorts and we dare anyone who has one of the beauties to put their friends to the test.
Lesbian Couples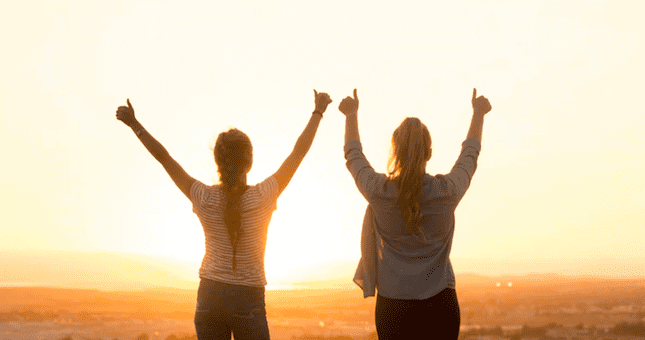 Double Ended Dildo - cliche or not, we believe that any and all lesbian couples that like penetration should have a double-sided dildo of their choice lying around for those fun, private times at home. Typically a 12-inch double-ended realistic schlong will do the trick for both, but it all depends on the girl in the relationship. The best thing about a double-sided dildo is that both women in the partnership are experiencing the same thing at the same time, nobody is having to watch the other have all of the fun and not one person is doing all of the work. You can both control the speed, and let's face it, you can get a pretty serious work-out using one with your girlfriend.
The Infamous Strap-On - another cliche lesbian lovers toy is the infamous strap-on, but this toy is perfect for the couple who has a more demanding lover and a more submissive lover. 
For Maximum Pleasure (Depending on the Spot You Wish to Pleasure)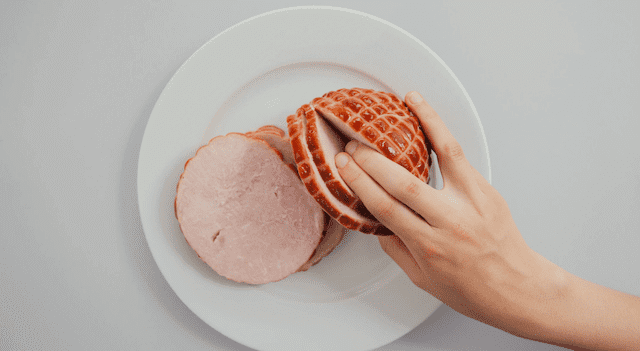 The Rabbit Habit - if you love Sex and the City, chances are you've heard of the "Rabbit Habit". This bad boy made its famous debut on the show, and the Rabbit Habit has been one of the most orgasmic toys on the market ever since. The shaft of the toy is obviously made for penetration and penetrative stimulation, while the bunny ears act as fluffers for your clitoral area.
Lelo Sona - this almost pear-shaped suction toy is one of its kind, providing the woman with the feeling of being orally stimulated. The Lelo Sona uses sonic waves and pulses to give off the illusion she is being orally stimulated, which almost always pushes her to orgasm. Use this toy while entering her vagina with your fingers or even your penis, you'll be amazed at how quickly she'll reach her climax being both pleasured and highly favored all at the same time.
Luna Beads - the really awesome thing about Luna Beads is that they aren't just there for stimulation or just a toy to make you climax, they are there to actually help strengthen your orgasms. Using the luna beads regularly will help your orgasms literally become stronger and more powerful, actually acting as somewhat of a "vaginal trainer" if you use them over and over with good intent.
Actually, the most amazing fact about luna beads is that they aren't even made to make you have orgasms, they were created to make you have better orgasms. The Luna Beads beat out every toy on the list in the sense that it's the only toy that gives you stronger, better orgasms and not just orgasms period.
Tips for Choosing the Best Sex Toy (A Personal Checklist)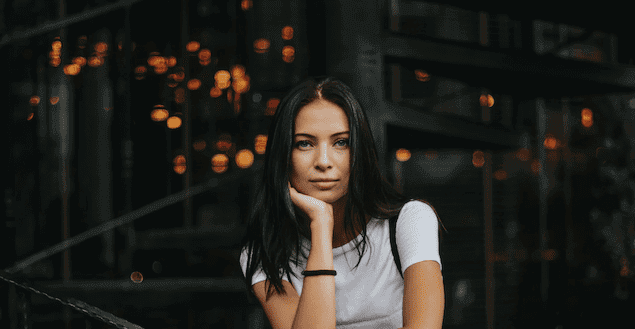 Figure out your price range of course but never buy cheap! If you don't have enough money just yet, save up and then buy the one you're looking at. Buying a cheap toy is no Bueno in the bedroom.
Know the area you are looking to stimulate the most for yourself personally and focus on a toy or toys that are specific for that area.
Make sure it fits you just right. I mean, obviously you can't 'try it out' before you buy it - that's disgusting. But you could always use your best judgment, coupled with some researching and reading about the toy itself as opposed to the type of vagina you at least think you have.
Have in mind what and who will be using the toy, how fast you'll want it to go or if you prefer a non-motorized toy, or if you're a female in a lesbian relationship you might even want to decide if something like a double-sided dildo would be fun!
There are various options when it comes to speed, versatility, shared usage, size, electronic or not electric at all - you name it, it's probably out there! Just find out exactly the type of thing you're going to need to feel good, and you'll know it once you see it in the store!
Believe it or not, there can be toxic dildo's - and no, we don't mean the kind you're going to fall in love with and marry (although you could very well fall in love with one) but the material it is made out of could be just cheap material and irritate your skin.
Other ladies might find they are allergic to the type of material it is made out of, so always double-check the "ingredients" of your new toy before taking him home and eating him up! 
Try not to fall into the kid in the candy store mode while shopping for your toy either. You can literally become a kid again, shopping for your favorite Ken doll on the shelf and become a blubbering fool that chooses all of the wrong things.
Go in there like an adult with a pretty dope sex life, you'll do just fine. Sometimes going with a couple of girlfriends or even your man helps too.
SECRET TIP: It's much better to buy toys in person, at your local or closest sex store (try Adam -N- Eve or something similar). Typically, buying sex toys online can create a lot of issues, and many of them at that. You never know exactly what you are getting.
However, it's not all of the ways out the window, there are some very credible places to buy your toys from such as Tabooless.net, and really any store or website that is dedicated to sex toys. Always do your research and read plenty of reviews before purchasing anywhere online!
We do want to reiterate with deep concern to NEVER buy sex toys from Amazon!
They are very well known for having falsified listings of what the toys are made out of on their site, as well as being notorious for carrying bogus products that claim to be the real deal but they're more like a generic brand (sometimes even a total fake all the way around). Again, always do diligent research on anything you buy online and especially when it comes to your sex toys ladies!