As we all know, breakups can be super hard to get through, especially if the break up wasn't mutual and you were crushed, blind-sighted, and now completely heartbroken. And it doesn't matter how long you were together, it can still hurt like hell after being dumped.
Even if you never said the "L" word, a break up can be super painful and nobody expects you to be OK - for a while. Allow yourself time to grieve, and know that every single feeling you have is absolutely normal.
There are ways to make the break up easier on you, just as there are ways to make it harder for yourself too. The cold, hard truth of the matter is, no matter what you do to move on it's still hard and it still sucks.
The sooner you know that the sooner you'll allow yourself to feel the pain, and the sooner you'll move on - eventually.
Let us teach some do's and don't's about breaking up and moving on post-relationship.
The Do's and Don't of Moving on After a Break-Up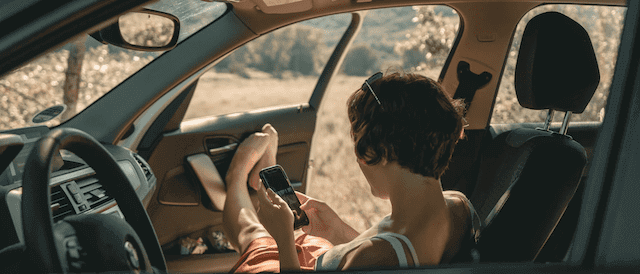 Do's
1. Do yourself a favor and get rid of everything that has to do with them.
Even if they left their pet rat, give it back to them and call it done. You won't need and don't need anything of theirs anymore now that you are not together.
Keeping anything of theirs will continuously remind you of them, which will keep you in that state of mind and not allow you the time to move on.
Get rid of photos online, erase text messages from them, and in fact, erase their number altogether. If the two of you are remaining friends afterward, then more power to you but just know that it's going to make it that much harder to move on.
2. Do spend more time with friends, family, and loved ones.
When we say spend time with friends and loved ones, we don't mean at the club rubbing up on every female you see, and we don't mean spending time with random dudes you met off of Tinder.
You really need time with people who truly love you and have your best interest at heart.
Why? You just got dumped and your brain is telling you that you aren't worthy enough, or that people don't love you. Surrounding yourself with people who care about you will boost your mind and heart letting you know that you are in fact loved, just maybe not by the one you thought.
Just because one person in the whole wide world doesn't want to be with you or around you anymore, doesn't mean that's how everyone feels.
Plus, you get to create some pretty fricken' cool memories with your friends in this stage of your life because you're finding yourself without that person around now, and sometimes you find out things you didn't even know about yourself or that you kept hidden because of that ex-lover.
3. Do things out of the ordinary.
During a break-up, the absolute best thing you can do for yourself is find yourself and do things you love. But doing things you love won't always cut it either, instead, try doing something you've never done before but always wanted to do.
Maybe there is a new restaurant you've wanted to try or a new ice skating rink they built right up the road. No matter how small or how large, doing something out of the ordinary gives you a brand new experience that has never happened before which immediately releases dopamine, making you happier without even trying.
Spicing up your life by doing something unique or different can broaden your horizons as well, you'll meet new people and you may even discover something new about yourself.
4. Find something new, fun, and liberating to occupy your time now.
One of the hardest parts about moving from a broken relationship is the fact that you now don't know what to do with your time. The time that you used to spend with them is now just an empty space and that has to be the worst part of it all.
So, now you've got to find something to replace that empty space, and that something has to be productive and positive.
Maybe you like working out but you just never went to the gym, now is your chance. You have to keep yourself busy or you will destroy yourself just sitting around, thinking about them during those "slow periods" of the day where you used to spend it with them.
Plus, working on yourself and making yourself happy is only going to set you on the right track to finding "the one" - eventually.
5. Do learn from it and know that it's all a part of life.
Painful experiences have a place in our lives just like good experiences do, we just tend to not accept the painful ones. Nevertheless, we have to go through these things in order to grow as humans.
Not only that, but you'll never be happy in a relationship if you don't learn what you can and can't do, what you do and don't like, etc.
You'll never be able to love someone if you don't love yourself, so it's essential to know just how important this experience is in your life right now.
And know that it happened for a reason too, not just to make you feel like you're unloved. Accept that pain and breaking up is a part of love and life, and each time you break up with someone that just means you're one step closer to finding the right person.
Don't's
1. Don't remain friends if you truly are hurt and want to move on.
That's not to say that you can't ever be friends, but right after the break-up, you might want to take time away and apart. If you got dumped and they seem just fine but you don't, being friends with them is just going to kill you even more because you're seeing everything they're doing but now you're not together.
It's like a drug addict, if they want to quit doing drugs they can't still hang around the drugs, there's way too much temptation. You have to remove yourself completely from the source to move on to a better life, without them.
2. Don't sleep around with randoms or people you know.
Ok so your boyfriend broke up with you and now that super hot guy at work just got even hotter to you in your vulnerable stage, and he senses it and asks you out. If it makes you feel better to have sex with him, then do it - but just be prepared for possible confusion and even more heartbreak later.
They always say that in order to "get over someone" you have to "get under someone else", and while that might be true for a moment, that 'high' of sleeping with someone new doesn't last.
Having sex with anyone right after or during a painful break up can honestly just make you miss them even more. It doesn't fulfill your needs as you wanted it to and that on its own can hurt you more than you were before you had sex.
I'll never forget in my early 20's I had just been broken up with and I was devastated, so I got drunk and crawled into the bed with one of my long-time guy friends.
Since I was drunk and I was still in tons of pain, all I could think about while he was on top of me was my ex. The guy didn't know it, but I just cried and cried the whole time we had sex and it didn't make me feel any better at all.
The very next day I had to deal with not just a hangover but also the regret of having sex with someone that I didn't really want to have sex with. Not to mention the word got out to my ex, and it just got really nasty from there.
You might have a one-night stand every now and then that blows your mind post break up, but nine times out of ten even if they are a better sexual partner, you're going to be far too hurt to realize how great they truly are.
3. Don't sit around thinking about him.
As far as you're concerned, there is no such person as Kid Blank anymore, no such name or address - return to sender. Don't even check out his social media pages anymore as that will have you in more of a tizzy than anything.
In fact, unfriend him and maybe even block him on Facebook if you have to.
Don't even talk about him or anything he likes to your friends, the less you think about him, the faster you move on. Don't talk to his friends or family either, unless they're actually good friends to you and aren't taking sides.
And social media is the worst. It already destroys happy couples so it damn sure will destroy someone who was just dumped - just say no.
4. Don't try to show off or one-up your ex.
I know it's super tempting, but no matter what happens, please don't try showing off in front of your ex and don't try to 'one-up' them either. It makes you look super childish and just keeps you in that same frame of mind where you feel like you still need them in your life.
You simply live your life now as a single person and make the best of it, and if they just so happen to see the beauty they caused you by leaving your life - well, good.
5. Don't hide from the pain or try to mask it.
In order to get through a painful break-up, you have to know that 'this too shall pass' but first you must get through the storms. The faster your mind knows this, the quicker it will tell your heart to catch up, and it will try to make your heart catch up to what it knows.
Understand that your heart right now, is in the middle of a battlefield, and it's just been shot down, lying there on the ground left to die. And it's normal to feel like a ten-ton truck has been dropped on your heart and chest while you're left there to die.
But then remember there are millions of other soldiers out there looking for you, waiting for you to return to base and if you don't, they'll come looking for you.
When they find you they'll scoop you back up, carry you back to base, and nurse you back to health.
This means that even though you feel like it, you're not dying, and there are so many people out there who love you and want to see you happy, and they'll be glad to carry you and help you through the pain until you can walk on your own two feet again.
The sooner you realize that it's painful, it will take time, it hurts like hell, but you're still really loved and cared about and time will heal the pain, the sooner you'll be over the kid and onto the next.
What Are "Normal" Feelings Post Break Up?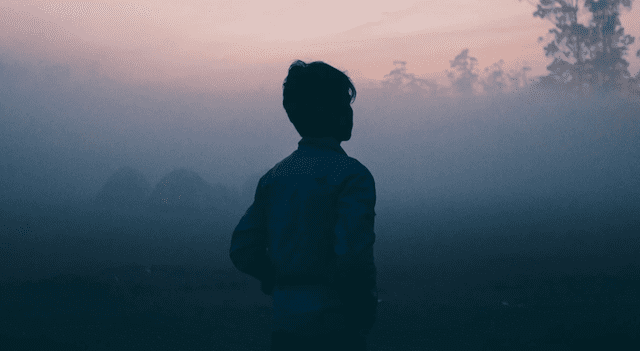 Everyone goes through some pretty dark days after a break-up, and most of the feelings you feel are completely normal and are part of the process of moving on. But sometimes, breakups can send you in a downward spiral of depression and there are some times when it gets to be too much.
So how do you know what feelings are normal and what feelings aren't? Those not so normal feelings will never allow you to move on and truly be happy, even in your next relationship, so it's important to spot these signs and feelings and get to the root of the pain ASAP.
Feeling suicidal and wanting to end your life, hurt yourself, or hurt them is not a normal thing. Ok, so yes, you have these feelings of wanting to hurt them as they hurt you but that doesn't mean killing them or injuring them and putting them in the hospital.
You just want their heart to break like yours, or for them to feel the sadness you feel.
Hurting yourself or hurting them are abnormal feelings and could mean something much more serious than just being upset over a break-up, always consult a doctor or therapist if you feel like you're thinking thoughts that aren't considered OK.
It's normal to feel like you're "dying" so to speak, and that you'll never find anyone else and if you do they'll never amount to the previous lover, but here's an amazing secret - you do find someone else, and they are better than the last.
But if you don't get your feelings under control at the right time, you might never meet Mr. Right or Mrs. Forever. Nip those abnormal thoughts in the bud, let the normal feelings flow naturally, and after some time (and lots of nights out with friends), you'll be back on the market ready to date again in no time!
The Number One Secret to Moving on After a Break-Up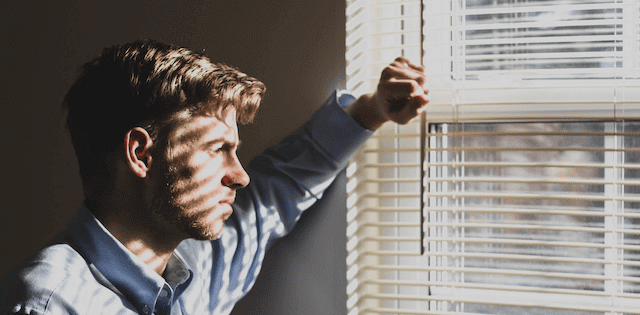 When you break up, there is now one where there were two and chances are, you're going to have to find yourself again. But that's the beauty (and the secret) to moving on and moving on the right way.
After a break-up, the best thing you could do for yourself is better yourself, take this time to work on you - whatever that might be.
We all have work to do on ourselves and if you somehow played a part in the reason you broke up, start to work on that first so that you're ready for the next relationship.
No matter what happened between the two of you, take this break from dating and find out who you are when you're alone. Find out what you love to do and what you want to be if you could be anything you wanted to be.
If you've ever listened to anyone whose ever been through a super painful break-up, they will all tell you the same thing.
They will say that it hurt like hell, but they kept themselves busy and they found themselves during this pain, which in turn, helped them to become a better person in the long run. Or they'll become a better lover, a better friend, a better father.
Sometimes the person you were with was holding you back from your potential anyways, or keeping you from doing things you need to do for yourself. Always take time like this to better yourself and find out who you are.
The best thing about a setback is that you can use this pain and heartbreak to catapult you into a new you, getting rid of the old guy or girl you used to be, and making a change for the better.