As children, our dreams gave us insight to another world, a world that we would never typically be in while we're awake. As adults, sometimes we're hesitant to go to sleep because of that very thing we loved as a child.
It's not just about nightmares anymore though, at least not the kind with vampires and demons. Instead, some nightmares consist of still being with, or maybe the reminder of not being with, an ex of yours that you used to have a connection with.
Dreams about your ex might not actually mean what you think they mean, then again, that kind of depends on your feelings towards them too.
If you're still wishing you were with them and you dream about them, that could mean something totally different than those who dream about the ones they wish they could forget.
Here's Why You Can't Stop the Dreams
If You're Over It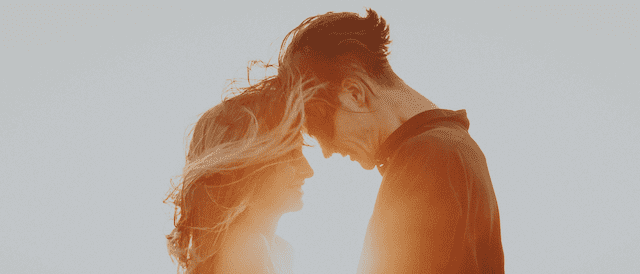 1. There are issues that were never resolved, addressed, concluded - basically, something didn't end correctly.
This could very well be a factor if you are not over your ex and you can't stop dreaming about him or her, but it could still be something you think about whether or not you have those feelings towards them.
Maybe the way it ended was your fault but you know that's not you, or who you are at all, you were just going through something traumatic in your life at the time.
Maybe you feel like they need to apologize to you for what they did as you need closure.
Something, somewhere went wrong during the relationship or right when it ended and it is not sitting well with you.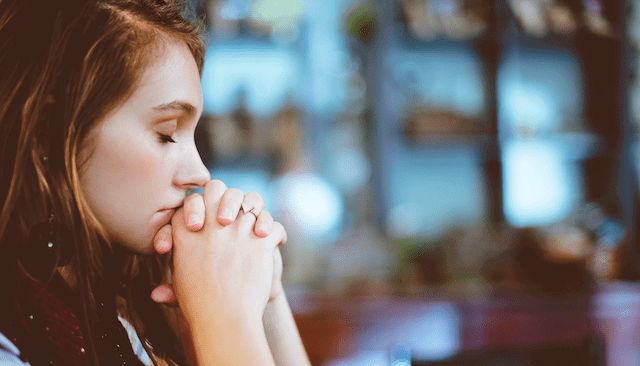 Your dreams are telling you that you need some type of explanation from them, some apology from them and your subconscious won't let you forget about it until you do.
2. It could be that your new relationship is either getting affected or you're afraid it will be.
There are two ways (that we can think of) where your new, present relationship is currently being affected by your past relationship.
One: you feel like your present partner resembles your ex in some way, shape or form; or two: your ex is actively trying to screw up your current relationship.
You might be scared that your ex will scare your new guy or girl away, or it might be that your new guy or girl does some of the same crap your ex did and now you correlate the two of them in your dreams.
Scary enough, your ex in your dream, if they now relate to your new partner in some way, might even be representing your current relationship now and not the old one.
It's super important to take a step back and make sure you aren't repeating the same mistakes over again with your new boo.
3. It may be that the dream somehow reflects you and not your actual ex.
This reason is a little hard to explain, but it's Therapist approved and we totally believe in dreams reflecting something symbolic and not just something literal, so it makes sense. Your ex could be representing you in the dream, not him.
For instance, in the dream, your ex is super hateful to you when you walk into a room full of colleagues but then super sweet to you when it's just the two of you.
You recognize more and more throughout the dream that your ex is only nice to you when the two of you are alone.
In life, this could mean that you yourself are treating someone in your own life with the same disrespect - only nice when you're alone.
Or it may mean that you have something in your life that you are ignoring when there are more people around, but you really notice it when you are with one person or by yourself.
Always pay attention to the deeper meanings behind dreams, if it's not something that is already obvious to you.
4. You might be missing something now in a new relationship or just in life in general, and your ex is representing that broken area.
Basically, you are missing the fulfillment of something in your life or something in your present relationship. It might truly mean that your new partner just doesn't give you the same type of attention (good or bad) that your ex gave you.
It might mean that your love life is non-existent and when you dream you're dreaming about your ex because it represents that time in your life when you had love.
There are many reasons you could be unfulfilled now that you are not with that person anymore, and if the breakup was fairly recent that would explain even more the recurring dreams of longing to be fulfilled in some area of your life.
5. Your ex represents negative feelings stopping you from a certain potential.
Sometimes your ex might represent resentment or something negative, and this is stopping you from progressing in life.
Whether it be with a new relationship or with a new career they always tried to stop you from pursuing, this generally happens when the relationship ended on bad terms.
As we've stated, dreaming about a certain person does not always have to represent that person themselves but can represent a number of things such as oppressing yourself by constantly dragging that negativity around from that past relationship.
6. You may just miss that specific year you were dating or the age you were.
It may sound silly, but you really might just be missing that ripe young age of innocence when you were with them or the timeframe of when you were with them.
Sometimes we are reminded of our younger years, no matter what person we were with at that time, and we smile because they were some of our favorite years.
Dreaming about your ex over and over could just mean that you miss being fifteen and nieve, or you miss the days of being 21 and partying every night with your friends.
Your ex just happened to be there during those good ol' days, which now allows them to constantly show up in your dreams. Goody!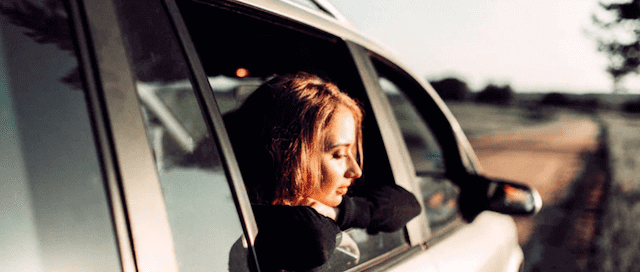 If You're Not Over It
1. Stating the obvious here - you're still in love with them.
It shouldn't take a Rocket Scientist to figure this one out if you're not over your ex and you still love them - you're going to dream about them all of the time.
I hate to say it, but they are your ex for a reason, and unless you guys can patch things up and fix things, it's best to try at least to move on.
You'll never be able to move on from someone you can't stop dreaming about, especially being head over heels for them still.
For your well-being, spend time with friends and family, do things you love to do, help yourself stop thinking about them so much so the healing process can begin.
What is meant to be will always find its' way, I promise.
2. You miss the life you had with them, and the good times, and them.
Being in love with them or not - if you miss the times you spent together, the fun you had when you were with them, and the way they made you laugh so much your cheeks hurt - you're going to dream about them way too much.
The more you think about them during your "woke" life, the more you will think about them while sleeping.
Always remember that you can find someone else, much better for you, that you can create more little fun, sweet memories with, it doesn't have to be them anymore.
3. You feel like you'll never find anyone better for you.
Women especially love telling themselves they will never find anyone else like this person and even if they do find someone decent, they'll never have that same love they had with their ex. Don't believe the lies.
Chances are if you feel like you're not going to find anyone else, ever, you will always have dreams about them because you're wishing they would come back into your life and make your life complete again.
Your dreams allow you to escape and be with them again, to forget the real world and be with the one who is, in your mind, better for you than anyone else.
4. You could be super depressed and overly hurt about the way it ended or the fact it ended, and still long for them.
This is one of the most painful experiences I believe any human can go through - true heartbreak.
If you really, truly love someone and you just broke up, that can be some of the worst pain and trust me when I tell you that I understand that pain to the fullest - and I'm OK now.
But if the two of you ended whether good or bad, and you are still longing to be with them, this is more than likely why you can't stop having dreams with them in it.
Your entire body, mind, and soul are craving your ex which will definitely cause them to appear in your dreams often.
5. It could be a sign that you and him/her are meant to be together.
Listen, I don't want to get anyone's hopes up, that's why this reason is the very last one on the list. This is probably the least valid reason for dreaming constantly about your ex, especially if you know they were awful for you but you just "love them to death anyway".
However, there are times when dreams are foreshadowing what's to come in your life and sometimes they are meant to prepare you or even to point you in the right direction.
If you feel in your heart that you are treated right by this person and vice versa, and you can't stop dreaming about them - go to them.
Take notes from every romantic movie in the world and go get your woman!
Pay Attention to the Signs in the Dreams

Furthermore, we need to investigate the way our ex behaves in the dream. Does he or she show any interest in you during the dream or are they ignoring you? Do they act the same way as your ex in real life, or do they act like someone else?
These signs will point more towards the meaning of the dreams and why you're continually having them.
Sometimes your ex represents a past you that you might just need to let go of, instead of actually representing your physical ex-lover themselves.
Dreams aren't always a reflection of the exact person, place, or thing you're dreaming about but more about you and your inner thoughts, your inner being, what your heart longs for or what happened to you last week that you can't stop thinking about.
It's important to correlate every little aspect of your dreams with your real-life and see if there are any connections there.
At the end of the day, if you aren't sure that you are over this ex or not - you're not. If you have to question it, you still have some desire towards them.
There is such a thing as missing time spent with someone versus missing that actual person themselves too, so it's up to you to understand what your dreams are really pointing out.