The internet can be used as a fascinating dating tool, grabbing women's attention without actually having to meet the woman - at least for now. But how do you compete in a world full of millions of people that are trying to do the same?
How can you stand out and grab attention from that woman you are eyeing? We've completed an unofficial guide and key steps to creating your presence online, steps that will grab a woman's attention right away and make you stand out from the pool of men that are competing with you.
Tips on Creating Your Online Dating Presence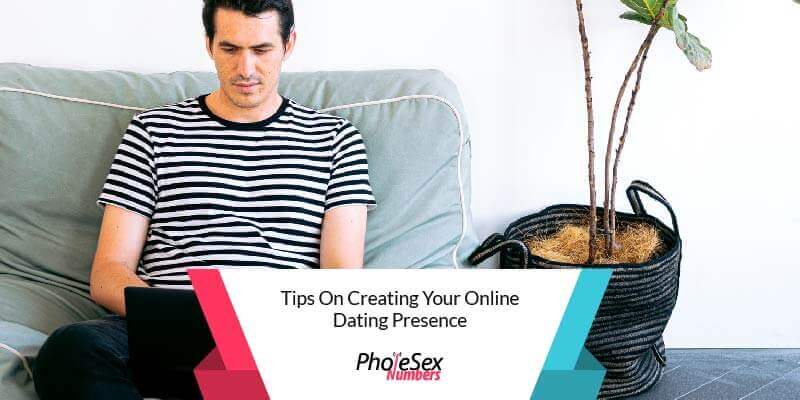 It shouldn't be rocket science, and it really shouldn't be as hard as it sounds, there are far more women on most dating sites than there are men, so it should be fairly easy to snag that beauty on Tinder, right? Not necessarily.
Fewer men on a dating site compared to women is certainly going to bring your odds up, but if you don't stand out from those ten men in her area, she's still not going to choose you.
Furthermore, you can run the risk of having "off-putting" information or photos on your profile, creating a swipe situation and ruining your reputation with the ladies forever. So, what are some tips for having an attractive, eye-catching online presence?
1. Your Profile Photo Is Everything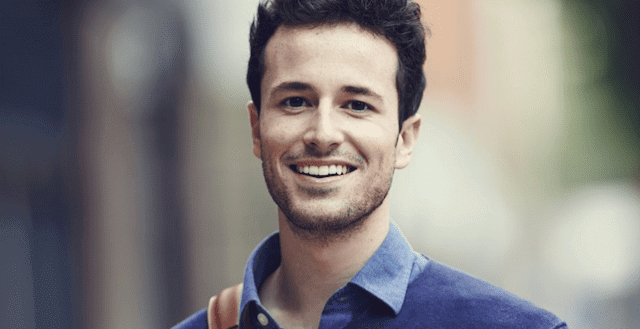 While it's not always about looks and if you're the best looking guy on the dating site, it is absolutely essential that you have an attractive and possibly even a mysterious photo of yourself as your main picture.
When we say mysterious we don't mean making women question if you're an ex-convict or not, but something that shows off your personality or the person that you are, leaving women wanting to know more about you.
Dark and depressing pictures are great if you want to catch the attention of Wednesday Addams, but generally, the ladies want to see you smiling (your real smile at that) and it helps to have a clean, clear photo that shows the real you - scars and all.
A real woman would much rather see someone that is considered less attractive smiling in their photo, than a so-called handsome guy with an aggressive photo, personality can make you or break you and your profile photo will do the same - show off your looks AND personality!
2. Fill in All of the Blanks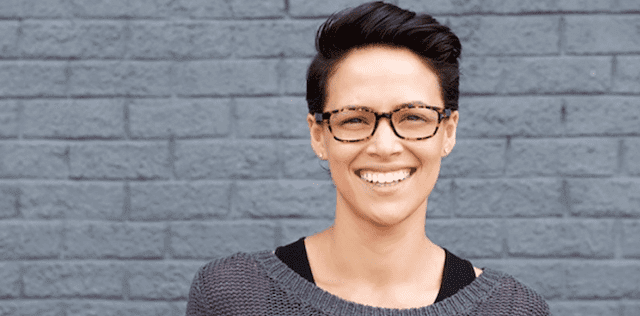 Women don't typically waste their time on a guy who doesn't even take the initiative to fill out all of his profile details, answer his questions, fill in his likes and dislikes, so on and so forth. We aren't saying give her your credit card number (not yet anyway) but we are saying to fill in just a little about yourself, on every single line.
There is no need to write a paragraph, as that could be a turn off for some ladies as well, but a little bit of information really goes a long way when it comes to online dating. Another truly important reason to fill out all of your blanks is it can become a nightmare if you don't.
Why? You might attract the completely wrong type and end up on a date you don't want to be on. Letting people know who you truly are online, allows people that are truly attracted to who you are inside, come to you - instead of just getting any old' woman's attention.
3. Check Your Friend's List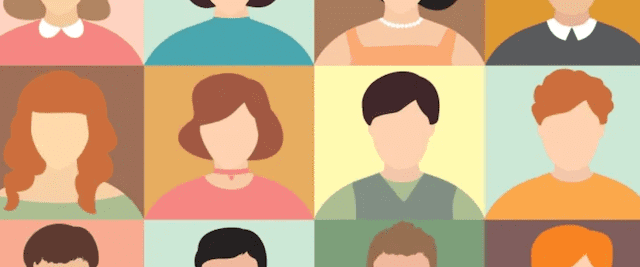 Unfortunately, women are jealous in nature, they want to know who you know, who you're friends with, who you dated before her, and who you follow online. You have to understand that for a woman online, she feels there is competition everywhere.
It doesn't matter how much a woman says she is confident and secure with herself, everyone feels insecure from time to time and social media takes hits at women all of the time.
Whether she cares about the females on your list, the males you associate with and call brothers, or all of the above - trust me when we say, she wants to know who you are friends with online.
Since you're meeting them online before you even meet them in person, this is probably one of the top three places she is going to scope out, map out, and make directions to first.
This doesn't mean that you should lie and go through, deleting every female on your friend's list, this just means that if you follow a lot of ladies with large chests and they show it then you might want to do some cleaning up on aisle five, six, and seven before you message that real woman asking for her number or a chance to go out.
Every woman wants to feel like she's the top choice or number one pick for the team, so make her feel that way if you want her attention.
4. Don't Be Negative
Have you ever seen that one dude online that is always complaining about being single? Please don't be that guy. You will never find the woman for you or even get women's attention with that type of attitude and with those types of posts.
You also don't want to be the guy who is always whining and moaning if he doesn't get his way. It's completely okay to be normal and have a bad day, make a post, and go to sleep, but if you post something dreary or dreadful every single day or every single week it can throw a woman into disgust.
5. Don't Lie, Exaggerate, Bend the Truth, and Be Respectful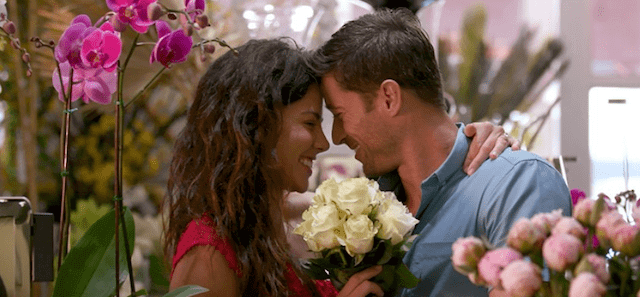 Seems like this would come naturally right? Well, we all catch ourselves bending the truth about something in real-life scenarios, so for the internet world, it is much easier to exaggerate the truth without even meaning to.
Even the "little white lies" can cause a big issue when it comes to your online dating game and getting women's attention, it makes women question your authenticity like what else would you lie about if you lie about that?
If there's something secretive about you that you don't want to spill right away, instead of lying about it try telling the truth but without all of the details. It's possible, and you can do it!
Also, be respectful to the lady, don't ask questions or pressure her over anything that is out of her comfort zone. Be a gentleman, women are craving this more and more now because the pickings are so slim.
6. Make Sure You Read Her Entire Profile and Incorporate It Into Your Conversations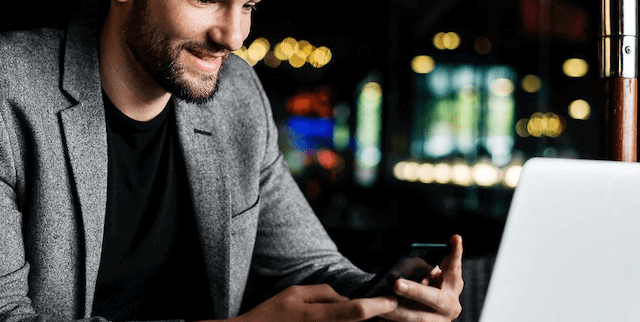 So we're not saying to copy and paste her profile back to her word for word and look like a moron, but it's nice to know about the woman you are trying to impress, right? What does she like, what does she dislike, are you even her type?
Knowing what her profile says once you've snagged the initial conversation with her, is going to one-up you immediately from the rest. She's going to know that you pay attention, and not only does this mean you pay attention but you are paying attention to her over many other women AND taking an interest in what she has written from her heart.
This will mean more to most women than just about any other thing on the list.
7. Don't Ignore Her When She Messages You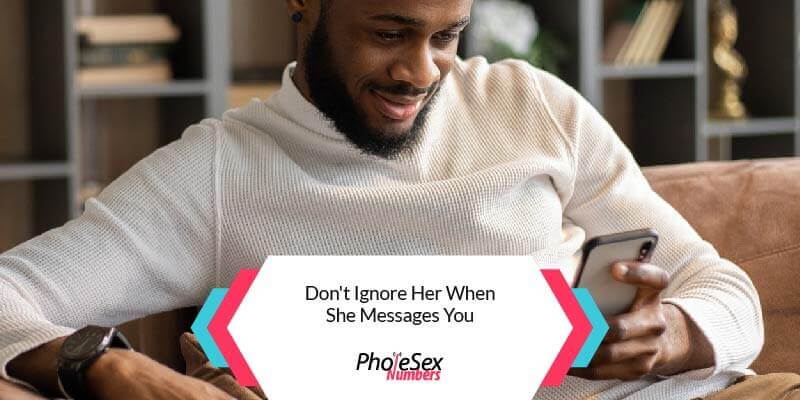 If there is anything a woman hates the most it's being ignored, especially when they've initiated a conversation with you and you aren't reciprocating. You don't have to answer her within minutes every single time she contacts you, but you'll want to be there for her at some point when she does.
If you read a message from her (especially if she can physically see that you read it with the little tattle button showing as "read") please do her mind and soul the due diligence of responding at your earliest convenience. In other words, don't read it until you are ready to message her back.
For some reason, this kills a woman's ego and can sometimes be her deal breaker. While we're on the topic, sometimes you need to be the one that initiates a conversation with her, maybe a "Good morning" post or a "hope your day is going well" mid-day email.
She needs to know that she doesn't have to be the one who always contacts you first. Another thing to note here is that taking the conversation offline and over the phone can sometimes be the icing on the cake.
8. Make Her Laugh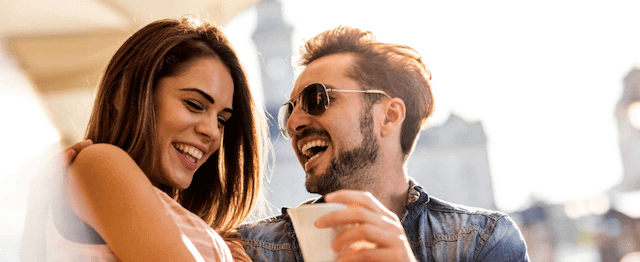 If you haven't figured it out yet, getting women's attention online is much like getting their attention in real life. Be polite, compliment her, make her feel like the only girl in the world, and make her laugh.
Tell her a joke that she would like, poke cute fun at her for something she said or did, a woman loves a man who can make her laugh and if you make her laugh over the internet, she knows she'll laugh with you when you're actually together. This just makes her love you and want to meet you in person even more.
9. Don't Spend Too Much Time on the Dating Site.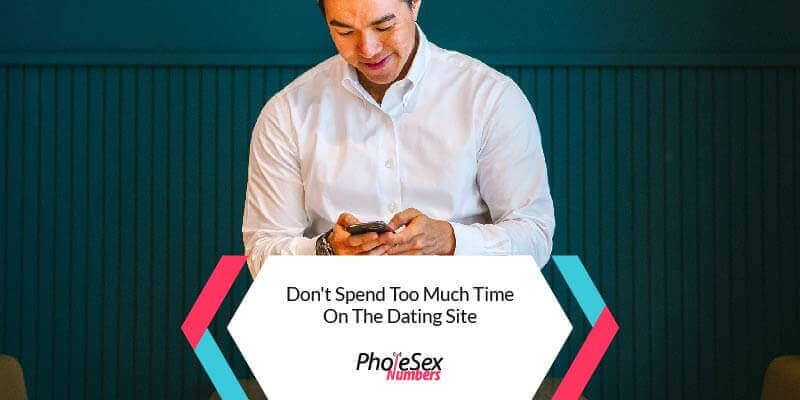 Once you've found that woman you were hoping for and you've got her attention, after several online chats, skype videos, and phone calls, it might be best to pull yourself away from the dating site and actually bring your relationship to life.
There are two reasons to do this, one is obviously because you two are hitting it off so well that it's time to meet already and two, this shows her that you're serious about the relationship, that you've been serious this whole entire time, and now you're ready to take the next step.
Removing yourself from the dating site after calling it official is essential too, but only if both of you agree!
In conclusion
We hope these online dating tips and this how to handle your presence online guide will help you in finding your soulmate. After all, you've already taken the first step to finding that one for you - so get out there and make yourself a dating profile!