Hello and Welcome to Phone Sex Numbers
My name is Rick Harper, and you are now browsing PhoneSexnumbers.com, a site that began as a passion project back in 1995. Today, it is home to some of the most popular sex phone lines out there and growing.
Phonesexnumbers is not just a website about sex phone lines, it also offers reviews, guides, and more useful information. It's also a great place for chatline fans to meet each other.
Our site offers links to numerous popular chatlines all over the United States, including Two Talker, my favorite, and Red Hot Dateline, which I found later. I'm also planning to add many other chatlines from beyond the North America, most of which are recommended by other users. So Phonesexnumbers really has a lot to offer.
Looking at it now, you wouldn't believe that it used to be a wonky, poorly edited 90's era site with very few features. But that's how it all started a long time ago. So if you would like to learn more about what this platform has to offer, this story may interest you.
How It All Began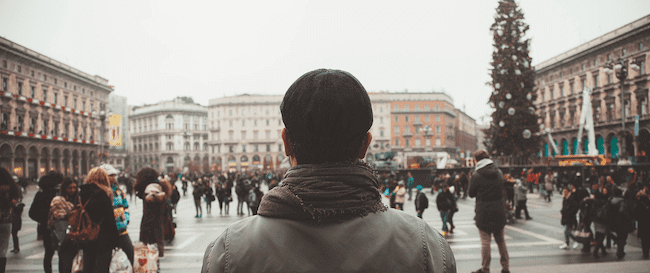 I love phone lines. I began using them back in 1995 to have fun during boring weekends. I've never been a social person, so it was the best thing that I could do given my own personal quirks.
I had just moved to Detroit, Michigan and had a hard time fitting in with my colleagues and neighbors. The chat lines gave me the chance to interact with women on my own terms, without the fear of awkwardness nor the risk of rejection.
Over time, I began to explore multiple chat lines and soon became somewhat of an expert on phone chat lines. I knew which ones were good and which ones were designed to fleece their users.
At the same time, people began to notice the internet. Websites began to pop up more and more, and since my job was front end development, I considered the possibility of creating a phone line website. I wanted to create a platform for people like me who enjoyed phone lines, and who wanted advice on where to find them.
It took another year for me to start the site. Remember, that this was back in middle to late nineties, and creating a website was still a time consuming process. I had to code most of the information and content myself.
I also had to contact a lot of chatline owners to see if I could add their business details on my site. Some took me up on my offer, while others declined. There were also a few who wanted me to pay them, but I politely declined.
Eventually, I did finish my site and called it Phonesexnumbers. It wasn't much but it featured everything I knew about phone lines. It also featured my favorite sex line numbers, along with a few reviews that I personally wrote myself.
Anyway, I managed the site for the next six to seven years, while only occasionally changing or adding to the content. It wasn't very popular back then but it did it get a decent amount of traffic and I became part of the chatline 'community.'
All this changed in 2005 to 2006, when Google offered me a position as a front end developer. They wanted me to work on design aspects of various interfaces that were in prototype at that time.
There was just one problem. I had to go to California, and that meant putting on hold many of my projects, including Phonesexnumbers.
But I took up Google on their offer, and I moved to California. I also had to radically change my lifestyle, because of my new job. I began using chatlines less and less, and I took up new interests.
Then 5 years later, I stopped working for Google, and just like that, I rediscovered many of my old passions. I began to use chatlines all over again, and that's when I updated Phonesexnumbers, and I used this platform to expose many of my favorite line numbers - both old and new.
This time, though, it got a lot of attention. The site became a micro-community for people who loved chatlines. It also helped people who have zero to limited experience with them.
In fact, some of our older content even advised people on how to find the ideal phone chatline for their particular needs, and there were even a few articles on how to avoid scams and high prices.
Everything worked out great, and Phonesexnumbers slowly grew in size and popularity. Maybe it was the nature of the new internet or maybe it was because of the improvements I made. Whatever the reason may be, I got a lot more traffic on my site, which inspired me to try new things.
A New Site, A New Era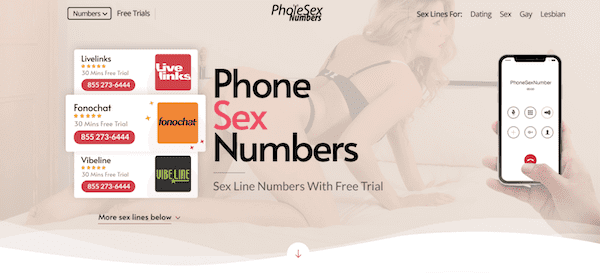 Shortly after I updated my site, I began consulting some of the larger chatlines that I was using and asked them if I could publish them on Phonesexnumbers. Not only did they agree, they also said that they offer free trials to new visitors, particularly those that come from my site.
I liked this set up, which is why I began reaching out to other companies. To my surprise, they also offered free trials.
I even reached out to some of the other chatlines that I had worked with before the 2000's and they already had a promotion program that involved free trials and other incentives for new users. My new system worked, and I began to reach out to other chatlines to see if they're interested in what I had to offer.
Today, Phonesexnumbers gets thousands of daily visitors, many of whom want to know which chatlines are most popular in North America. And that's not all. My site is slowly branching out to other chatline services in other countries, and I hope to expand these services to as many people as possible.
For those who are looking for US-based phone chatlines, however, I guarantee that we have the best options out there. We can even help some of our visitors find niche chatlines that cater to specific groups and backgrounds.
Phonesexnumbers is willing to promote LGBT chatlines, local chatlines, and chatlines for people that cater to specific communities.
And the best part is that almost all of our sex lines feature free trials, which means that you can try each service on our site without paying a single cent. So if you're not sure about using chatlines, we invite you to try some of the services we promote here. You're bound to find something that you'll like.
Our Community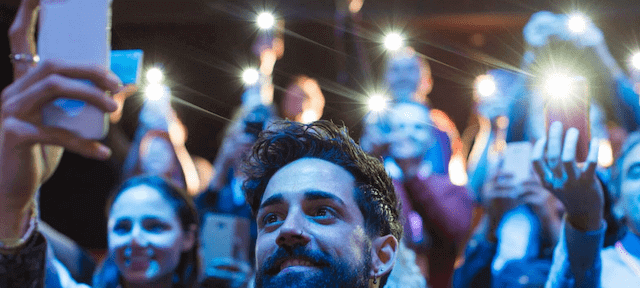 So far, I've discussed what Phonesexnumbers has to offer, but it also has a large and vibrant community. Many of my users are long-time fans, and most share my love for chatlines and other related services.
They know how to talk to women on the phone; how to pick the best services; and they also know the best prices. Some have even contributed content on my site and you may even find their information useful.
Phonesexnumbers is not just a site that offers information on chatlines and how to use them. It's also a community that teaches you how to be a great conversationalist while on the phone.
Furthermore, we can also tell you a thing or two about the history of phone lines, the culture as well as the unspoken etiquette that most experience users practice.
And if you want to talk to specific types of people, we will teach you how to meet and impress them. So not only will you find a lot of links and services here, we also promise to give you the help and support you need.
Join Us Today
Interested in learning more about Phonesexnumbers? Looking for a particular chatline? Or maybe you just need more information? Contact me today. I always reply to my emails, and I am always ready to entertain new ideas and suggestions from fans.
If you're a chatline company or community, and you'd like us to promote your services, go ahead and email me today. I'll be more than happy to try your service, and if it offers good value then I'll include it on the list. I'll also review it for interested users who may want to use your services.
Phonesexnumbers was created to provide the best chatline services to people on the internet, and it is this dedication that has kept us one of the most trusted phoneline communities.
So if you think you have something great to offer my audience, send me an email and I'll be more than happy to consider adding your chatline on our platform.
And that's basically the story of phonesexnumbers. We're still going strong after all these years, and we would like invite you to join us soon.
Best Regards,
Rick Harper