Unfortunately, in a world full of sex where you see something sexual or something that 'tickles your fancy' on every corner, men seem to get the short end of the stick in the "sex toys" department.
There isn't an array of the vagina's that a man can walk up to in a store and choose which pussy he'd like for that day.
Women, on the other hand, seem to have it easy when it comes to being able to choose what size and shaped penis she'd like for the night, thanks to the wall of dildos and vibrators in every single sex store ever, but what exactly do men have when they want to get off?
Are they just SOL or using their hand tonight?
We thought it was kind of harsh to tell a man to just "deal with it" and use his hand, considering men are the ones who need and think about sex nearly as twice as much as women do, so it only seems fair that they have just as much of a selection of "pussy" as we have of penis when it comes to sex toys.
And if there's one thing a woman has learned about sex over the years of dealing with partners who don't satisfy you enough so you leave it up to your trusty ole' toy you keep hidden under your mattress, is that sometimes you have to fake it.
Sometimes, if you don't have a sex toy, "faking it" means making a homemade sex toy and calling it a night.
The History of Sex Toys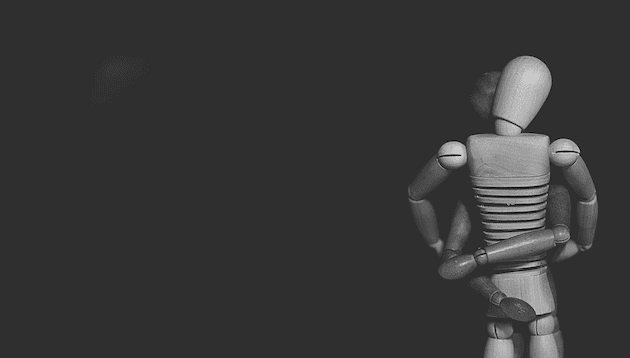 Ever wondered why the very first sex toy was even thought of, like how exactly did it come about for the first time?
We wonder if somehow the person who invented the first dildo was either a man unable to please his wife or from a woman unable to get pleased from any man.
28,000 years ago, the very first sex toy was said to be discovered, a phallus from Germany.
Phalluses were made of wood, stone, or leather, and items made of this material were actually considered to be 'fertility boosters' during this time, and in some cultures were thought of as offerings to the gods for the chance to become fertile.
Even though 'sex toys' seemed to be running ramped around 500BC, the word dildo wasn't termed until around 1400AD.
Origin of Men's Toys
So, we know plenty of information on dildos and vibrator's but what about pocket pussies and blow-up dolls? We actually found that the first vagina ever produced for men's pleasure was, in fact, on a blow-up doll.
In 1904, an Alchemist named Rene Schwaeble was the first to work on a blow-up doll and this doll, of course, had the very first fake vagina ever made as well. But it wasn't legal then to purchase any fake vagina at any store, so men would wait until the 1960s to legally get these beauties at their favorite sex shops.
The Importance of Using Sex Toys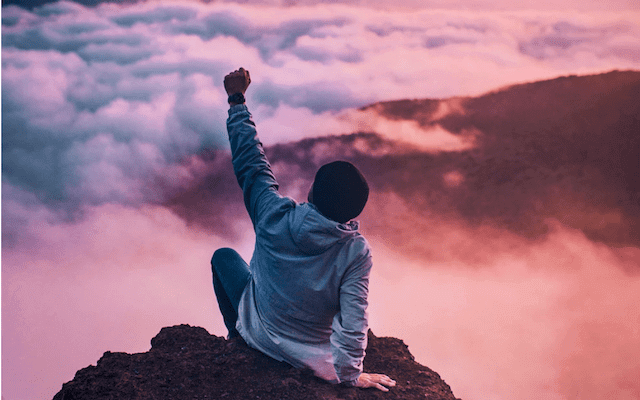 Before we fill you in on some interesting, homemade sex toys to make for him, read this quick list to find out the pretty amazing benefits you'll receive just from using them.
Builds/Helps Relationships
Using toys with your partner, even watching your partner use a toy on themselves, really strengthens your relationship and trust in one another. If they trust you enough, ask them if you can use it on them next.
Good Exercise
We know that having sex is a great exercise, but did you know that even using toys can be good exercise? While you're not moving around so much and getting a lot of physical exercises, you're still getting a work out in other areas - including mentally and emotionally.
Boosts Stamina, Releases Endorphins
Just like good sex, and just like sexy compliments, really great masturbation sessions with your toys also boost stamina and release endorphins. You really can't receive a better combo than that so get to using that new toy of yours or that new one you're about to make below!
Men's Sex Toys to Make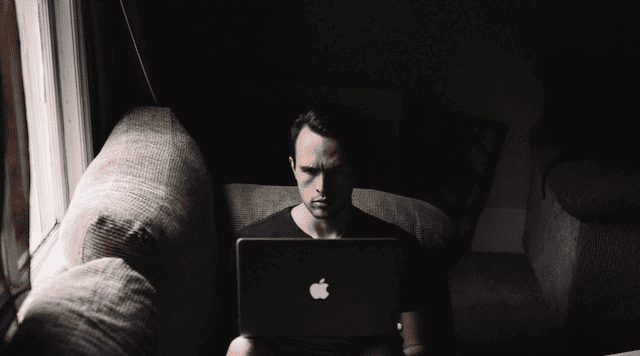 To Simulate a Vagina/Pocket Pussy
DIY Fleshlight
The fleshlights are one of the most popular pocket pussies out there on the market today, and there are a million and one ways to make one, so don't just limit yourself to our ways described here by any means.
The "Fifi" (this is a prison term) - you will need a towel, a glove, and a rubber band.
Fold the towel a couple of times into a long, narrow shape.
Place a latex glove on one of the narrow ends. The cuff should be hanging over the end.
Fold the towel in half over the glove.
Take the end of the glove cuff and stretch it to fit over the towel ends.
Secure with a rubber band.
You should now have a tight, rubber-covered hole. Lube it up and enjoy!
You can also use a Pringles can or paper towel roll, latex gloves or a condom, foam or sponge, and rubber bands.
You will use your latex gloves or condoms for the lining inside of your can or roll.
Use the rubber bands to secure the lining into place.
Use a lot of lube to get it going and "wet".
3 Steps to a Good Homemade Fleshlight
To be completely honest, there are one million ways you could make the fleshlight. I mean, one way is even in the name, by using a flashlight for the outer part and then filling the inside with latex and foam again, just as you would anything else.
First, to make an efficient pocket pussy, you will need the outer part to serve as the vagina and the hole itself. This is why we say pringles cans, paper towel rolls, water bottles, anything that is long enough for your penis to smoothly go in and out of.
Second, the inside needs to feel as real as possible, this is where the gloves or condoms come into play and you can use insulation material like foam too. Try different types of rubber that you find around your hardware store, you might find one that you like better than another.
However, make sure you aren't allergic to the type of material you are trying out - that's a bad area to find out just how allergic you are to something. (See "Tips & Suggestions" below).
Lastly, once you've got your inner material inside of your outer material, fasten it on with rubber bands and go to town on it!
Vaginas Made Out of Food
Oddly enough, you can use food to get down and dirty with (literally) and I'm not talking about American Pie either, although warm apple pie really does have a semi-similar touch to it but not like some of the other fruits and foods you could be using.
Watermelon pussy - you'll just need a half of a watermelon and you'll literally cut out the in-depth hole that you will need to do your business.
Banana pussy - this one is pretty damn simple - cut off the tip of a banana where the stem is and squeeze all of that goodness out. You may need some fillers like a lube (and lots of it) but it's one of the simplest homemade toys that feels really good too.
Squid pussy - we think this one is really gross and don't really expect too many people to take this suggestion into consideration, but let's say you just can't find anything but squid itself. All you need is the body of the sea creature and everything else can go. If you dry it out and let it sit out for a while, you are then able to use it for your own pleasure like you would your watermelon or banana.
To Simulate Lips/Blowjobs
Lips and Head Made Out Food
Cantaloupes - The cool thing about cantaloupes is that you can use them for lips, suction, and a head. You could probably use a pumpkin too but you might not want one of those super huge pumpkins that you carve and sit out on Halloween, that'd be a big ole' head to onto!.
Take the cantaloupe and cut it out just as you would a pumpkin but try leaving the mouth area intact for at least a tad bit of penetration.
Carve the face just as you would a pumpkin, add hair to make this more realistic.
While it won't be perfect, if you were able to leave enough to slide your penis in even just a tad and hold the cantaloupe as if it was your hot neighbors' even hotter daughter sucking you off in the back of the park at night, it's enough to do the trick.
Peaches - The only downfall about peaches is that they can only serve as a mouth unless you go down to Georgia and get the largest peach I've ever seen and prove me wrong. Though with peaches it's not really about the way you carve it per se, it's about how absolutely amazing a peach feels against the skin.
DIY Blowjob Machine
We don't believe there would be anything better than a pocket pussy, except for a blowjob machine. Yes, there are machines you can buy on the market that will suck you off and you won't even have to meet a girl for that any longer - but what if you don't have $100 or more to just drop on a BJ?
You're in luck, you can make your own bj machine at home, all you will need is a drill with adjustable speed, a spade bit (about ¾" x4"), suave shampoo bottle, medium-sized latex gloves, duct tape, and tons of lube.
First, cut a ¾ slit in the bottom of the suave bottle, this is for the spade bit
Wrap the spade bit in duct tape
Take the spade bit and stick it in the slit of the bottle
Put rubber bands around the top of the bit
Wrap the other side with a rubber band for reinforcement
Duct tape the rubber bands to the bottle
Cut the latex gloves where the fingers are
Wrap duct tape in a loop so both sides are sticky and put them on the inside of the bottle on both sides
Put the latex inside and press it to secure it
Wrap the other end of the glove to the base of the bottle, put a rubber band on it to secure it and then duct tape it as well to finish.
Your new blowjob machine awaits you! We do advise you to be super careful during the process of making the machine and then also, of course, while using it. As with anything else, make sure you aren't allergic to the materials.
Sex Toys: Tips and Suggestions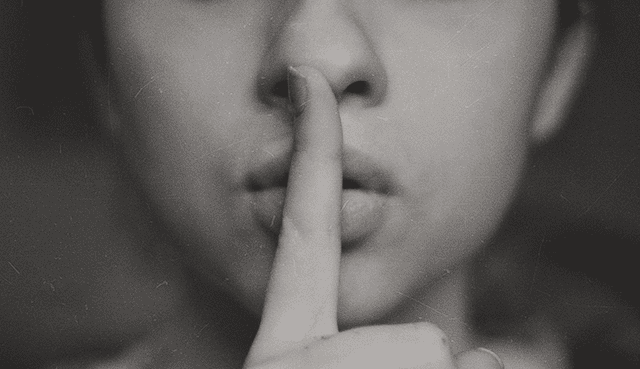 Be Super Clean
Not only do you and your hands (and your penis) need to be clean during "playtime", but also any toys you are using and any materials you are using to build with. If you don't know how clean something is, don't use it. Germs are the quickest, fastest way to getting sick and catching something you don't want to catch.
Make Sure You're Not Allergic to Anything You Are Using
It's been said numerous times throughout the article, please make sure you are not allergic to any materials you are using! Rubber, metal, copper, lubrication - check and then double-check everything if you're sensitive to objects like that.
You Can Never Have Too Much Lube
Even as a man, you can never have too much lube. Especially if you are a man trying out new sex toys, such as a pocket pussy. Those vagina's don't get wet at the sound of your voice so you're going to have to do some lubricating for it to feel like the real deal down there.
Don't be afraid to use the lube and don't be afraid to use too much of it. Trust me, it will hurt much more if you don't use enough, promise.
Try Doing It With or in Front of Your Partner
Whether you've got a fuck buddy or a long-term lover, you should try out a sex toy or two with them or at least in front of them one night, when you're feeling up for the challenge. Men love seeing women masturbate and here's a secret, a lot of women love seeing men cum too.