Be it phone dating or a real-life relationship, there's no doubting the fact that, swell sex isn't merely achieved with a sexy don of lingerie. Or a thoughtful arrangement of scented rose petals on the bed.
In other words, the oohs and ha you blurt out during a hot love-making session largely depends on your state of mind before the act itself. This brings sexting into the scene.
Sexting has never failed to help couples spark the flame of passion intense enough to make them bounce on each other like they never had it before. Sex experts assert that sexting is a go-to strategy to afford you a lustful and passionate sexual intercourse with your partner whenever you're bursting with a high libido.
So, let's help you ignite the best sex you've ever had with a collection of tips and tempting messages while you earn a helpless plea from your partner to ease themself with you. Before then, here are a handful of reasons why you should sext:
Benefits of Sexting Before Sexing
1. Synchronizes Your Sexual Urge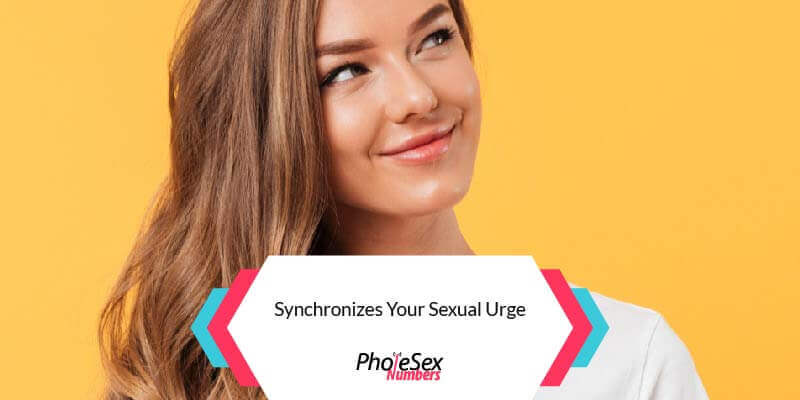 A major reason poor coitus happens is that both partners aren't operating in the same frequency of desire for each other before engaging in the act. Understandably, couples may not simultaneously be in the same frame of mind.
Hence, even your banging body may not be enough to snap them out of a bad mood sometimes. However, an array of steamy text messages holds the power to prevent every shred of sexual disappointment before, during, and after shagging.
2. Opportunity to Tell Them How You Want It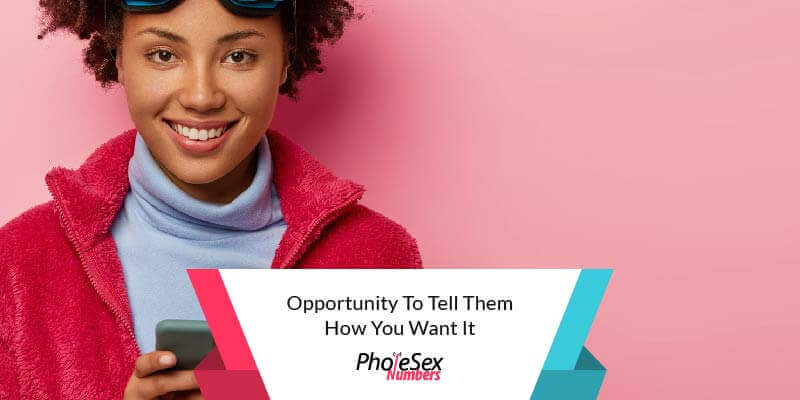 Sexing is a perfect medium to adequately reveal to your partner your dirty wishes and desires before getting under the duvet. That way, you help them know what to do with your body and whatnot. Thus, you can both achieve mind-blowing copulation.
More so, through sexting, a shy partner can express their sexual desire or learn about their partner's without feeling uncomfortable.
3. Bye to Boring Sex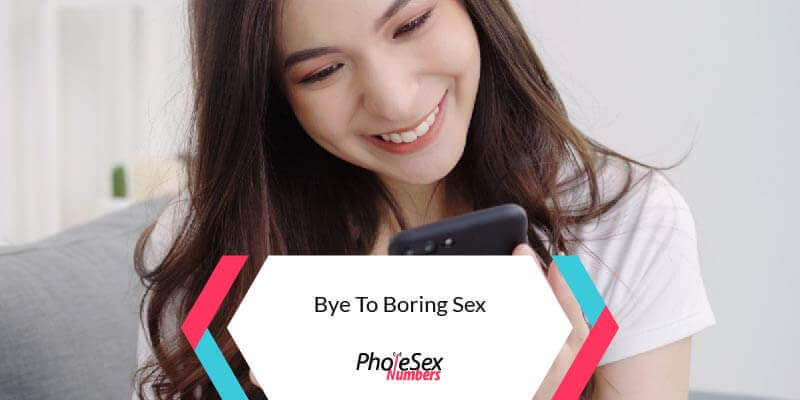 Sexting can be so much fun for couples who engage in it. Besides, observing your partner's desire through sexting can add all the spice you both need to achieve orgasm. So, inculcating this into your sexual life is the surest way to bid bedroom boredom a goodbye.
4. You Achieve Sexual Comfort With Your Partner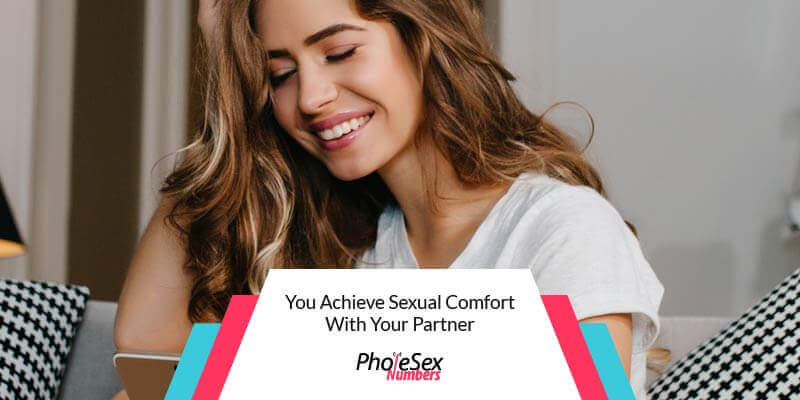 Inculcating sexting culture gets to strip every form of sexual reservation between you and your lover. Inherently enhancing your sexual comfort with each other.
If you have a shy partner, sexting is an effective tool to help them get sexually relaxed with you.
5. You Master Your Partner's Body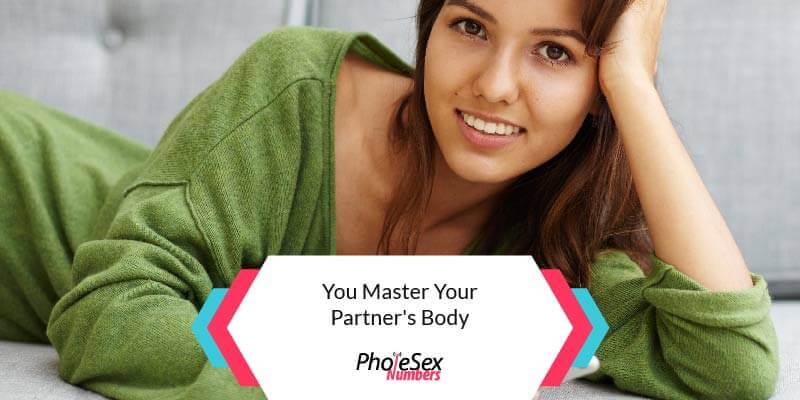 Given the exploration you've had with your lovebird (all thanks to sexting), in no time, you'll become their perfect sex partner and vice versa.
Now that you know the benefits of what you're getting into, here are:
Sexting Tips and Examples to Turn Your Partner On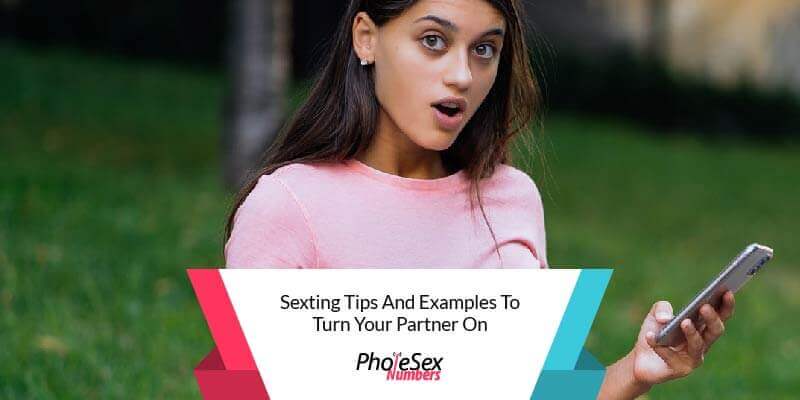 1. Get Consent Before Making Your Move
Sexting may be tempting and inviting by nature, but a gentleman or diva would know better than getting too forward about it. Consent makes sexting easier and more daring. Why? It allows you to confidently bring down the walls around your sext pal so you both can adequately relish the pleasure that comes with the activity.
At the crux of sexting is creativity at its finest, so asking for consent doesn't have to be boring. Check this out:
Sexting Example:
"Hey, sweety. The thought of you keeps ravishing my mind, but I need to know if I can do the same with your mind? Are you gamed for sexting tonight?"
2. Create a Conducive and Safe Environment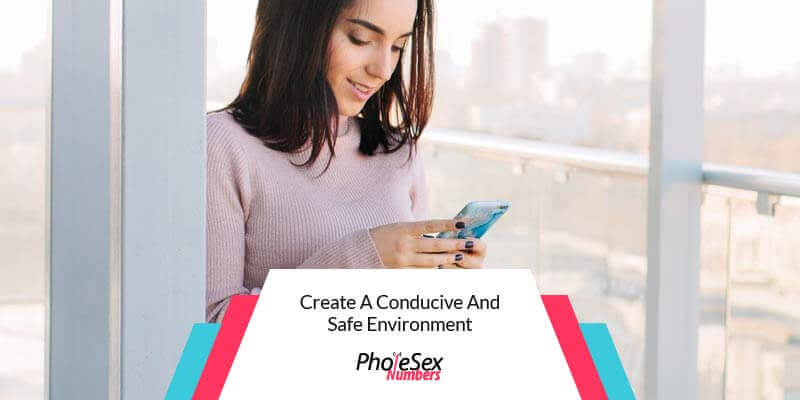 Sequel to consent is creating a secure environment for a mind-blowing exploration. This act is necessary so that what should be fun doesn't end up being regretful.
For instance, you and your partner must ensure that the door is well locked, so you're not abruptly interrupted.
Sexting Examples:
"Baby, go lock the door before I unlock my cookie jar or reveal my weapon of massive destruction."
"If you must have a glimpse of the lion(ness) in me, lock me up and watch me roar for you."
Another way to ensure your safety is to keep your face and peculiar identity out of the picture. Never compromise your privacy, not even for some earth shifting orgasm. This act doesn't in any way connote distrust but is more about guaranteeing your safety in the long run.
Sexting Example:
"You'll be getting a sultry photo of me dripping wet for you. You don't have to see the face behind the sexiness. So, consider me as your slut in disguise, baby."
3. Play Around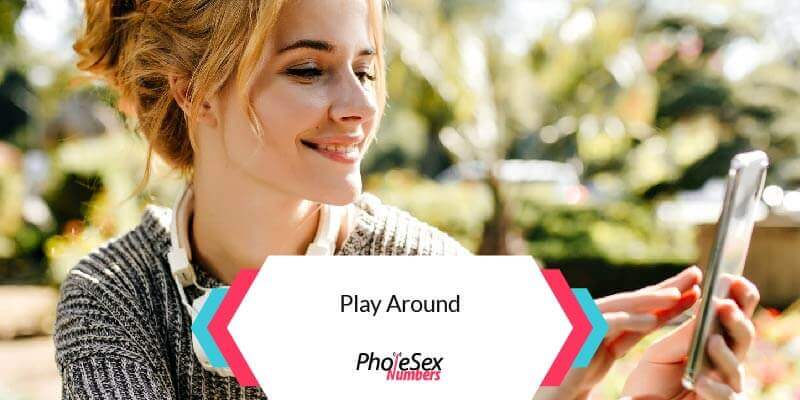 The first law of sexting: don't play out your card all at once. Tease your partner for the safest duration, and you'll end up hearing their desperate plea for your sexual indulgence. You can do this by letting your companion know what the foreseeable future holds. Subsequently, you can send them your photo in a hopelessly sexy outfit.
Sexting Example:
"I go wild like a juggernaut of a sexy tsunami anytime I think about what I have in store for you. You own the key to unleashing the dragon in me."
4. Ignite Your Creativity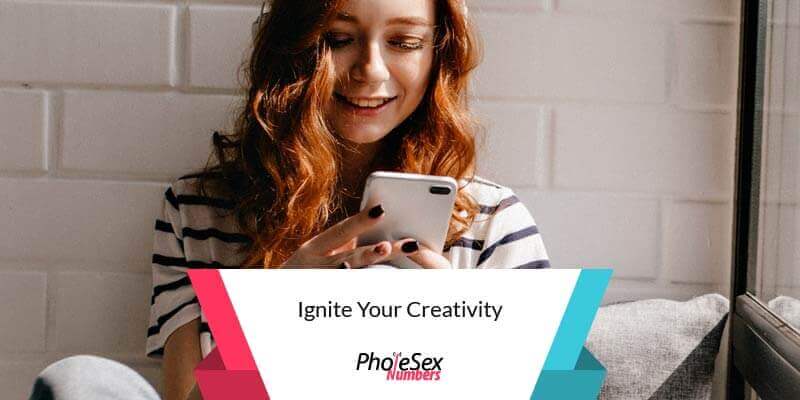 I hope you don't nurse the idea that sexting is all about reaching out for your sexual organ quicker than you can say yessir. If you're of that school of thought, trash it.
Start by communicating before even going down to the business of the day. Again, be creative about it.
Sexting Example:
"If I were next to you and just an arm-stretch away from your restless body, what would you do to make me open my cookie jar?"
5. Give Your Partner Foreplay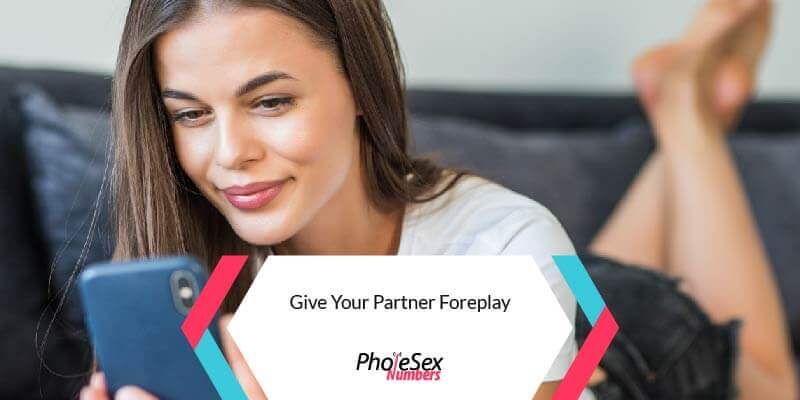 Foreplay doesn't just happen amidst physical sex. Sexting also entails foreplay. Therefore, make your partner's sexy body long for what is about to come by charging the atmosphere.
Sexting Example:
"I want this to be a moment that is worth it for us. Let's slowly reach our peak together and then start all over again."
6. Recall the Past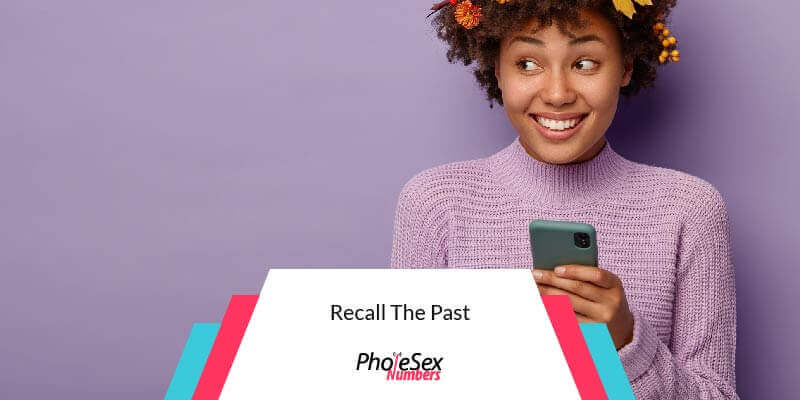 As a couple, you must have shared some memories. By that, I mean some sexually appealing adventures. Those experiences would become even more relevant in the heat of a sexting moment.
Recall the best of your sexual escapades and watch them desiring to meet all of your demands without you breaking a sweat.
Sexting Examples:
"Recall how we did it in the car and almost got caught?"
"How about we set each other sexually ablaze like we did in the shower sometimes ago?"
7. Use Voice Notes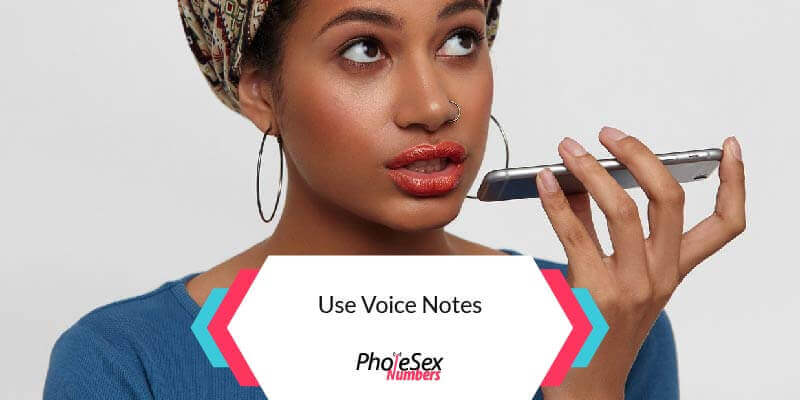 Yes, we know it's called sexting for a reason. However, the smoothness of your tongue while voicing out some dirty words would set your partner on fire than a fusillade of naughty texts.
We advise you to record and send short voice notes to your lover as they're away from the glint of the sexiness in your eyes. This tip will help them feel rather than read the longing desire lingering in your texts, consequently, causing them to flee to you.
In the long run, your voice note may become a soothing asset because they can always listen to it at any point in time to pacify their sexual urges.
Fortunately, anyone can achieve a sexy voice; all you have to do is titillate your voice with a bit of softness and vulnerability. Then, go on to make some suggestive conversation.
Sexting Example:
"Does my voice arouse any feeling inside of you? Would you rather hear me plead to be your sex toy one more time?"
8. Fantasize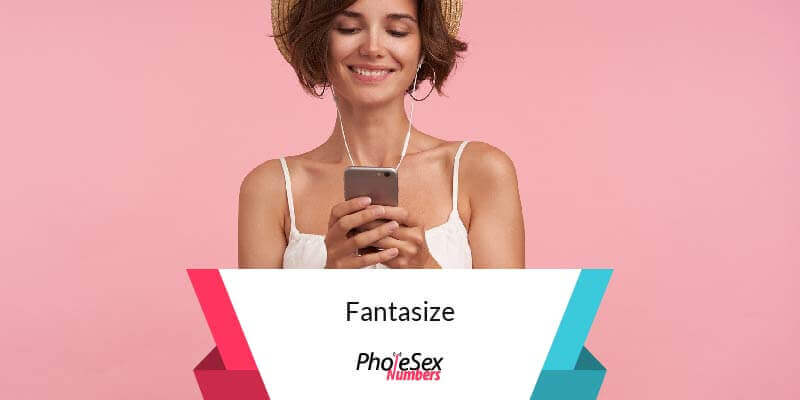 Like we mentioned in the third benefit of sexting - you get to bid a boring sexual life goodbye. This is because one of the things sexting demands of you is fantasizing about your fetish with your partner.
You can ask your hottie if there's a fantasy in their head you're yet to explore. Similarly, you inform them about yours too. That way, you get to spend more quality time dreaming about those fetishes as you sext.
Sexting Example:
"You know, for every wrong you've done me in the past, I'm about to lash your ass for it - lash it so good I might turn you into every shade of a sinner."
9. Do What Makes You Feel Sexy
In other words, do what you're comfortable doing. That way, you do it like a pro. If you feel sexy walking unclad, make a short video of you in the act and send it to your partner if you're sure your privacy wouldn't be compromised. Conversely, if videoing isn't your thing, then refrain from making one. On the flip side, simply take a sexually alluring picture of yourself, showing the parts of your body you love to brandish.
Prioritize your comfort, and you'd be accentuating your sexiness.
Sexting Example:
"I thought this dragon-like picture of my body would set you ablaze."
"I thought about you, and then I took this picture of my hungryboobs."
10. Use Your Emojis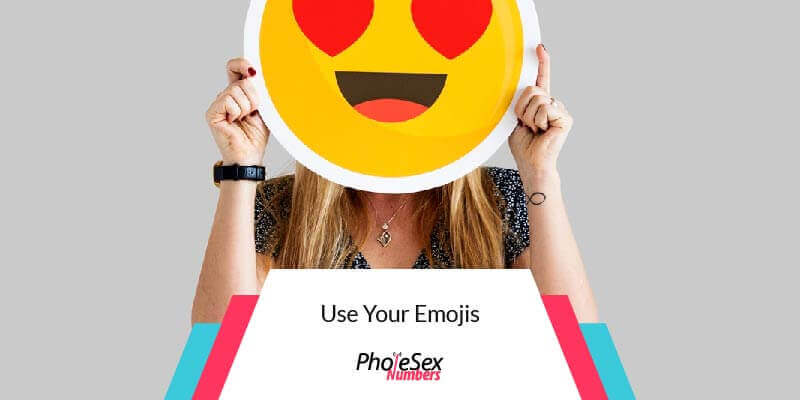 Since sexting can take place anywhere, emojis are the perfect communicators capable of conveying your thoughts while helping you maintain good conduct in a public environment. During sexting, emojis may be all that you need to hear your partner say; damn, I'll give this my all.
The water emoji implies wetness or ejaculation. While the banana effortlessly represents a chopper. You may illustrate your boobs with watermelons. If you're oblivious of the emojis sex code, you can simply learn more.
In addition to using your emojis right, you can let it rain sexy stickers too, especially if you're wary of sending your partner in crime an actual picture of your butt or boobs. Doing this helps you arouse their curiosity, making them pant for you like a lonely drowning man reaching for a floating object in the middle of an ocean.
Sexting Examples:
"I want to have your ? in my mouth."
"See what I got for you: ?"
"Plant your ? lips on my body."
Utilizing these tips will help you get maximum satisfaction with your partner.