There's no shame in needing couples therapy. Many couples turn to a professional when they realize they can't fix their issues alone or when their problems get too big. Read on to learn all you need to know about couples therapy.
What Is Couples Therapy?
Couples therapy involves sessions with a psychologist, specifically for couples. If you're facing issues that seem impossible to resolve, or you've tried various ways to save your relationship, but nothing works, couples therapy might be the answer.
It's completely normal for couples to give therapy a try. In fact, some couples seek help before their problems escalate to prevent reaching a breaking point.
Which Couples Should Consider Couples Therapy?
Not all couples need couples therapy. We have put together a list outlining the types of couples who should think about taking part in couples therapy.
Couples who love each other but struggle with certain aspects of their relationship.
Sometimes, you may be deeply in love and can't imagine life with anyone else, but specific issues with your partner cause problems. You know they can't help it, and it's not just their responsibility to figure it out – perhaps you need help too.
Couples therapy can assist in understanding your partner and relationship and help both of you improve.
If your partner is the parent of your children.
Having a child requires making responsible decisions. Constantly fighting creates an unhealthy environment for your child to grow up in and sets a poor example for them to learn about love and what two people in a loving relationship should be like.
You can't simply walk away during a disagreement, as it affects your partner and your child. The list goes on – when you have children together, it's essential to resolve your issues, and sometimes that involves attending couples therapy.
If you've been together for at least 6+ months.
When your relationship is new, couples therapy might not be worthwhile. If things aren't working out or you have too many differences, it may be best to move on. However, if you've been in the relationship for 6 months or longer, it's becoming more serious, and finding solutions to your problems is worth the effort.
Couples facing significant life changes.
When one person in the relationship undergoes a major change, it's likely to affect their partner. Your partner will inevitably experience this hardship alongside you.
Either way, it will impact your mood and, in turn, affect your partner. Attending couples therapy can be beneficial in learning how to navigate your relationship through these challenges.
Couples that want to stay together.
Some couples may be content with breaking up, while others are determined to fight for their relationship. When two people genuinely want to stay together, they're often willing to do whatever it takes to maintain their bond. These couples are likely to find success in attending couples therapy.
What to Expect From Couples Therapy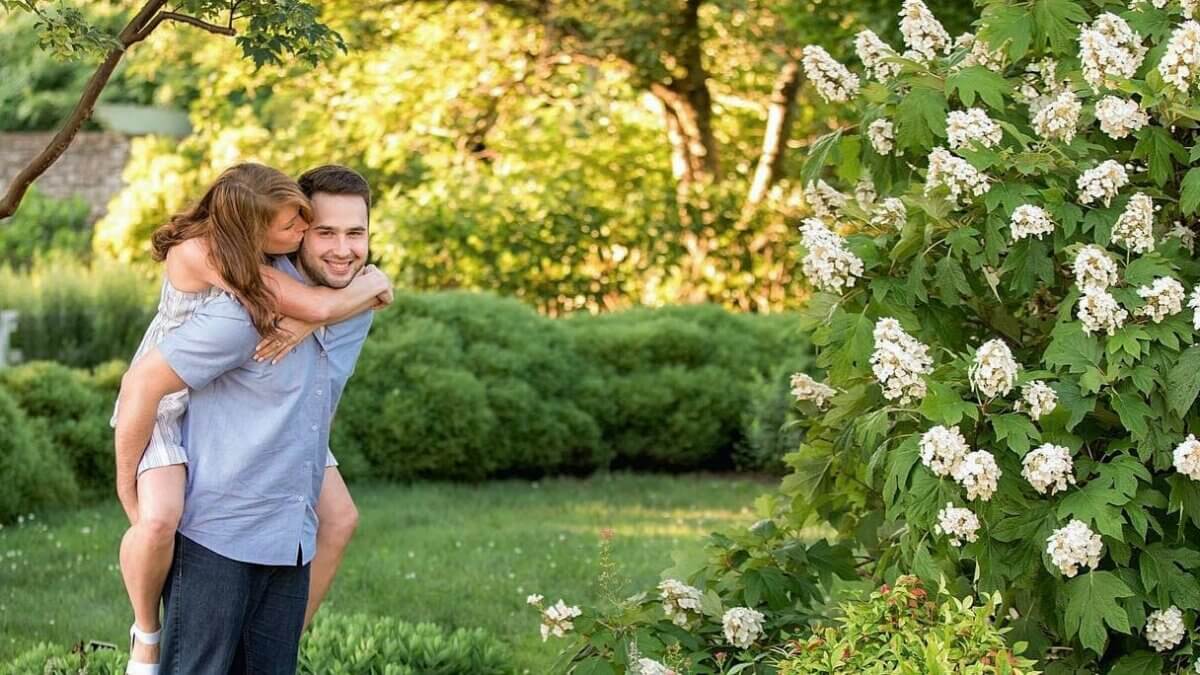 It's helpful to have a general understanding of what to expect in couples therapy. With the list we've provided below, you'll be well-prepared and ready to embrace couples therapy in no time.
1. It's not a one-session solution.
Your relationship won't be fixed after attending therapy just once; it takes multiple sessions to start addressing your issues. Be aware of this and enter therapy knowing that you'll need to return for more sessions. Approach the process with an open mind and a willingness to grow alongside your partner.
2. You might need to try different therapists.
You might not connect with the first therapist you visit, or perhaps one of you likes them, but the other does not. It's crucial for both of you to feel comfortable with the therapist you select, as this will enable you to open up and effectively address your issues.
3. Unpredictable recommendations.
When attending couples therapy, the experience can be unpredictable. The therapist may offer suggestions that seem surprising or don't make immediate sense. That's why it's essential to approach therapy with an open mind, as you never know what they might recommend. To see real results, be willing to consider any suggestions they provide.
4. One-on-one and joint sessions.
Each relationship is unique. You might begin couples therapy with the intention of attending together, but the therapist may determine that separate sessions are needed first. Conversely, you could start with joint sessions and later incorporate individual ones. The approach will depend on your specific relationship dynamics.
How to Prepare for Couples Therapy
Prepare for your couples therapy session by referring to the tips provided in the list below.
1. Write down your partner's positive qualities.
It's essential to be able to talk about the aspects you appreciate about your partner and share those thoughts with them and the therapist.
2. Write down your partner's negative qualities.
Every situation has pros and cons, and this exercise shouldn't hurt your partner's feelings. The intent is not to be unkind; it's a necessary step in addressing the underlying issues.
3. List your positive and negative traits that could affect your partner.
Being self-aware is important, and this exercise will help you comprehend how your partner perceives your positive and negative qualities.
4. Budget for the sessions and don't limit the next sessions.
Couples therapy can get expensive, and it can start adding up. It's important to be consistent and to go for as long as your therapist thinks is necessary. So make sure to budget accordingly to have the proper attention and help.
5. Be ready to be open.
Going to therapy means opening up completely with your partner and therapist. It might be a bit difficult at first, but the sooner you do it and the more honest you are, the better they can help you.
How to Propose Couples Therapy to Your Partner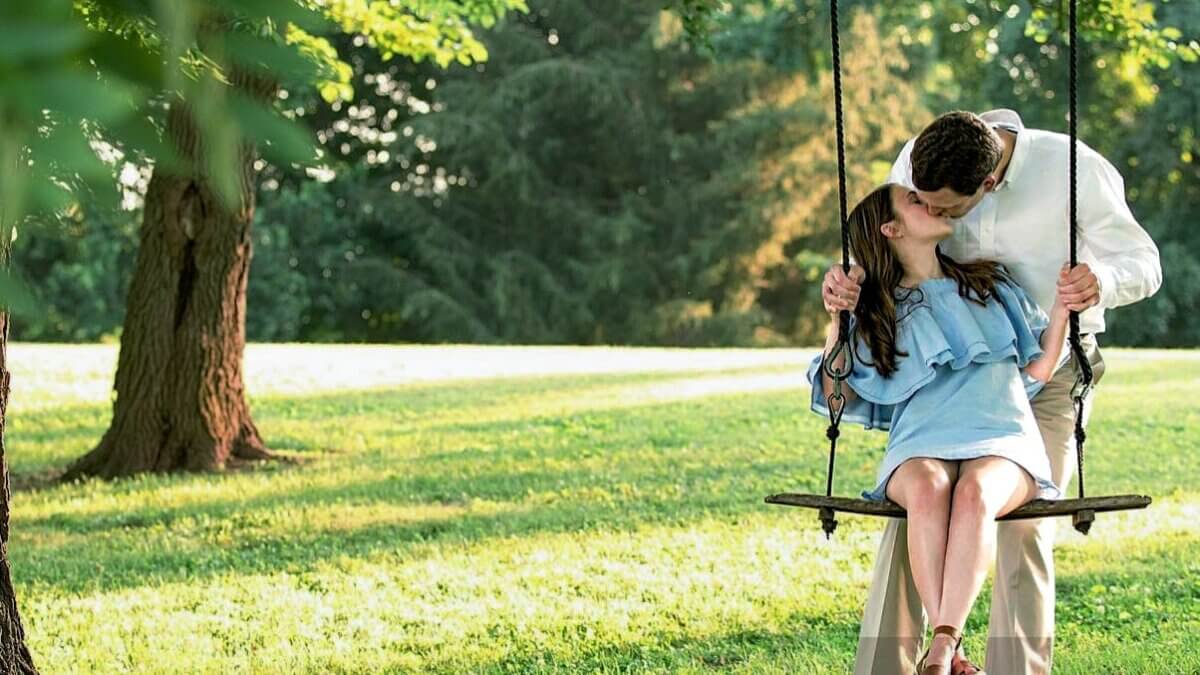 If you're unsure how to bring up couples therapy, we have some ideas for you.
1. Give subtle hints of the idea.
Instead of immediately mentioning couples therapy, gently hint at the idea. This approach helps ease your partner into considering it without feeling pressured.
2. Share why you think you both should go.
It's important to explain why you want to go so that your partner can understand why it matters to you and so they can get on the same page as you.
3. Make the suggestion.
Go ahead and say it. Suggest couples therapy and see what happens. If you really feel like you need it for your relationship, chances are your partner will agree.
4. Split the expenses if needed.
If couples therapy exceeds your budget, split the expenses with your partner, or vice versa.
5. Be grateful he understands this and wants to save your relationship.
Be appreciative of your partner's understanding of why you want to try couples therapy and their desire to save your relationship, as not everyone is willing to take this step.
Faqs
Couples therapy isn't an easy topic to discuss or understand, so we've gathered the most popular questions and answered them for you.
How long does a couple therapy session last? Some sessions might last 45 minutes, 1h, or 1h and 30 minutes.
Are online couple sessions recommended? Yes, if you are both going to take it seriously. It's known that 75% of the time, in-person couples therapy is more effective as the couple might feel more connected to the person they're talking to face to face rather than online.
How much does it cost? Couples therapy is typically charged by session, and each session can range between 45 minutes, one hour, and thirty minutes. The average cost of couples therapy is $200 for an in-person session and $75 for an online session.
Is couple therapy private? Yes and no. When the session is between you and your partner together with the therapist, obviously, it's not private. It's only private when you're having a one-on-one session. Either way, the things you choose to share with your therapist stay between you and them and your partner if they are in that session.
In conclusion, couples therapy isn't necessary for everyone, and not all couples are open to attending. However, most who try couples therapy experience positive outcomes and notice genuine relationship improvements. Many couples report success and longer-lasting relationships after attending couples therapy.