It's important to show affection in a relationship because it indicates to your partner that you are still interested in them and that you still love them. While it may seem unnecessary to demonstrate this when you're already in a relationship, it is still something you should do. Keep reading to find out how you can show affection in your relationship, even in the simplest of ways.
What Affection Is for a Relationship
Affection in a relationship is a way to demonstrate to your partner that you care about them and love them. Being affectionate with your partner can make them feel good, and the affection will likely be reciprocated because they want you to feel loved in the same way.
While affection is crucial, too much of it can also push your partner away and make them feel like they don't have space to breathe. Although you want to show affection in your relationship, be mindful not to overdo it.
Why It's Good to Show Affection in a Relationship
It makes your partner feel loved. When you show affection in a relationship, it is a way to demonstrate your love to your partner without literally saying "I love you."
It keeps the relationship alive. Every relationship requires some level of affection, although the extent of affection will depend on both partners' affection.
It creates a sense of security in the relationship. A lack of affection in a relationship can often lead to feelings of insecurity. Affection reinforces the idea that you care about your partner.
It leads to a better relationship. A happy, loving, and affectionate relationship is generally considered to be a successful one.
How to Show Affection in a Relationship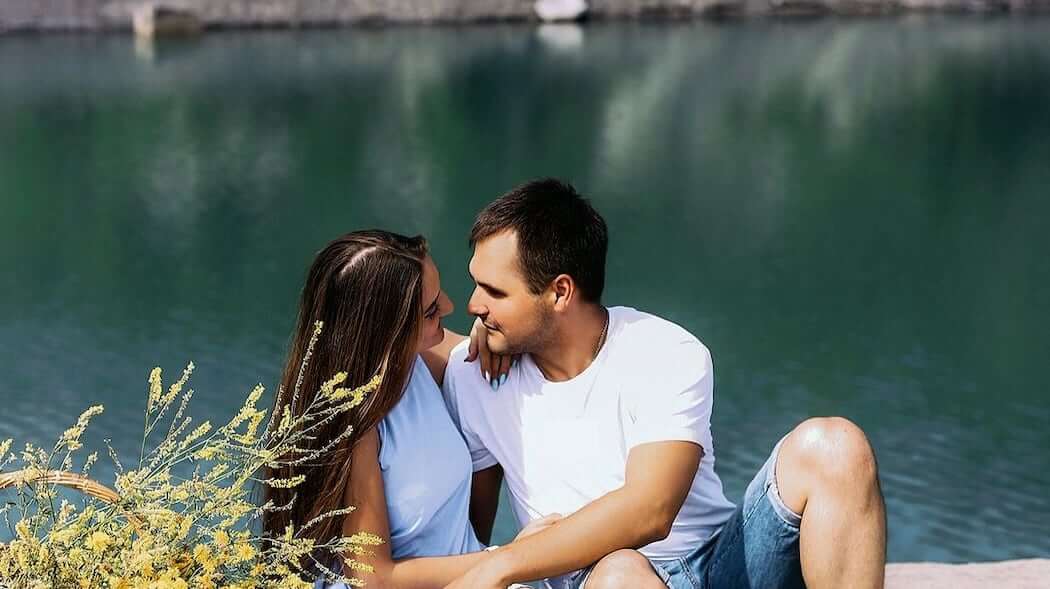 Be considerate with their desires.
This might seem insignificant, or maybe you already do this frequently, and you haven't even noticed, but being considerate of what they want is a way to show affection. If you don't already do this, you can try doing simple things like asking them what they would like to eat, where they would like to go for vacation, what they want to do this weekend, etc.
Basically, include them in decision-making and don't just decide things without asking them, or plan things by yourself.
Have open discussions.
Communication is essential in any relationship. If you want to show affection in your relationship, you must be able to communicate freely and openly with your partner about anything and everything. You need to be able to express what bothers you, if something is wrong, or if you are facing any problem or struggle.
It is normal to go through certain things on your own, but you should never feel like you have to hide something from your partner, no matter how bad it may seem.
Be more physical.
The first thing that may come to mind when you're advised to be more physical is probably hugging and kissing more frequently. However, that is not the only way to show physical affection to your partner. If you're not comfortable with public displays of affection (PDA), you can try holding their hand or putting your arm around them when you're walking. Even light physical interactions can count as affection.
Be spontaneous when doing things for them.
They don't have to ask for something specific for you to do something nice for them. If you see something that reminds you of them, get it for them, and surprise them with it. If you're in the mood to go out for dinner, make it a date and take them somewhere you've both been wanting to go. Being spontaneous can help to keep things interesting while also showing affection.
Be there for them whenever you feel they might need you.
One of the easiest and most effective ways to show affection is simply to be there for your partner. Be there for them even when they don't explicitly ask for your presence, but you can sense that they would appreciate it. Be there for them when they're going through something big or small.
It's always better to be cautious and be there for them, rather than assume everything is okay when it might not be. Sitting by their side when they're going through something will never do any harm.
Do something nice for them.
Offer to pick them up if you know they need a ride, hold the door open for them, get them their favorite ice cream when you're at the store. Random acts of kindness are an excellent way to show affection in your relationship. Your partner will appreciate that you are doing nice things for them just because you care.
Compliment them.
Don't just be nice with your actions; be nice with your words as well. They probably know that you love their smile because you've told them multiple times throughout your relationship, but hearing it again is still going to make them feel good. Even if it's the twentieth time they've heard it, they will probably appreciate it.
So, even if you've already given them a specific compliment, it's not bad to say it again. It's good to be creative with your compliments so that they feel like you've put some effort into it, but anything positive you say to them will make them feel loved.
Be vulnerable with them.
Open up about your problems with them, whether they are personal or work-related. They should feel like they can confide in you and let everything out. With your affection, they will feel safe to express their thoughts and feelings without fear of being judged.
Write them a letter.
Especially if you have never written them a letter before, or if it's not a common occurrence, putting your words onto a piece of paper can be meaningful and affectionate. They will likely treasure the letter forever as a reminder of your love.
Plan a date for them.
When you plan a date for your partner, they will appreciate the effort you put into it and enjoy the experience. It's a wonderful way to show affection while having a great time together, as you get to enjoy whatever activity or event you planned for them as well.
Give them all of your attention.
You might think that you give your partner a lot of attention, but if you're on your phone or otherwise distracted while spending time together, you're not really giving them your full attention.
It's rare that you can put everything on pause and focus entirely on them, but when possible, try doing it. Your partner will feel your affection and appreciate the effort you put into being present and attentive.
Signs of Affection in a Relationship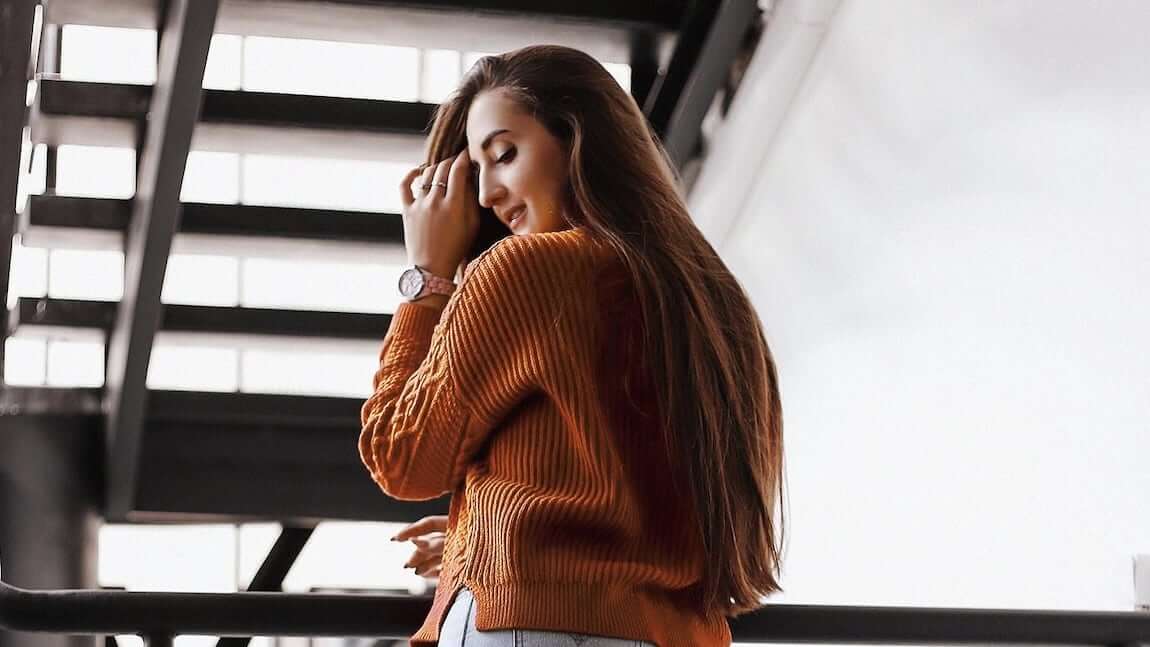 Your partner asks for your opinion. If your partner is asking for your opinion and being considerate of what you want to do by letting you choose instead of them just deciding, then that's a sign of affection towards you.
You feel complete trust in one another. When you can trust each other with anything, and nothing is off-limits, including secrets, it indicates a strong bond of intimacy and trust.
You're not craving affection. The best way to know if there is affection in your relationship is to think about whether or not you have craved it. If you don't really think you crave affection, it's probably because there isn't a lack of it in your relationship.
You don't feel a lack of physical touch. If you frequently hug, kiss, hold hands, or put your arms around each other, it is a good sign that physical touch is not lacking in your relationship. This behavior indicates the presence of affection in your relationship.
Faqs About Affection in a Relationship
What happens if there's too much affection in a relationship?
Too much of anything isn't good, but too much affection can negatively affect the relationship. It can make your partner feel suffocated and like they need more space. You never want to be too affectionate; try to keep it balanced.
What happens if affection is missing in a relationship?
On the other hand, not enough affection is also bad. If affection is missing in your relationship, your partner might feel distanced from you, and they might start having doubts about how much you love them, which could lead to insecurities, leading to more arguments and jealousy.
Can affection be one-sided?
Yes, affection can be one-sided, but it's not a good thing. Both people need to be affectionate with one another to have a good relationship. Everyone needs affection, just to a different degree. Anything one-sided in a relationship isn't going to benefit the relationship as a whole, just the one person who is receiving it.
Is it possible for a relationship to survive without affection?
A relationship without affection isn't really a relationship. You need affection in a relationship. Not every relationship requires the same amount of affection, and some people might thrive more with less affection, but it's impossible to survive without it.
Concluding. Affection is something that all relationships require, and it's easier to be affectionate than you may think. You don't always have to make it a grand gesture or be over the top. Even by doing simple things like surprising them with something they like, or simply being a good listener, you're already being affectionate.