People who use chat lines know that some topics are more common than others. We've made a list of these. They're often talked about for different reasons. Some are easy to chat about, and others are things people want to talk about before meeting in person.
Some people just want to get a good idea of what the other person is like so they don't waste their time.
So, let's look at the 15 most common topics on chat lines.
1. New and Upcoming Movie releases.
When dating on chat lines, it's very common for new people that meet to start talking about the newest and upcoming movie releases. Movies are something everybody enjoys, and it's an easy topic to allow the conversation to flow.
This is such a popular topic because if you're not ready to dive into personal topics, this is a great way to start getting comfortable with your chat line date and getting to know them. This conversation can then lead to chatting about TV shows, award shows, favorite actors, and more.
2. Free Time Activities for Fun.
This is such a popular topic to talk about on chat lines because many people use it to figure out how to meet this person in real life. By understanding what the other person enjoys doing in their free time, if they decide they want to meet each other or if they want to ask the other person out, they have a better idea of what to do or where to take them.
Doing this ensures that when they do meet, it goes well, and the other person has fun. The more conversations you have about what they enjoy, the better prepared you will be when you meet them.
3. Expected Outcome From the Chat Line.
When people meet on a chat line, they want to know what kind of expectations the other person has and what they hope to get out of the chat line. It's important to know if the other person has serious intentions of meeting someone or is just looking for something casual.
This is a popular topic for that very reason, and although it's not a question that most people start their chat line conversation with, it's a question that typically comes up at the end of the first call or the beginning of the second call.
4. Physical Appearance and Age.
Most people ask about the physical appearance and age of the person they're talking to. Even though they might fantasize when describing themselves, people on chat lines like to picture the face or appearance of the person they're talking to, and listening to descriptions of the person they're chatting with can help them imagine better.
For people who are on the chat lines hoping to meet someone in real life and pursue something serious, we recommend being honest about your appearance and enhancing yourself to a certain extent.
5. Reason for Their Previous Relationship Breakup.
It's common for those looking to pursue something real with the callers on the chat lines to ask about that person's previous relationship and why it didn't work out. Some callers don't want to waste their time, and they try to weed out cheaters, liars, and other negative qualities a potential partner may have.
6. Dating Turn-Offs.
This is a commonly discussed topic on chat lines because some people don't want to waste their time while finding someone to date. It's important to determine if the caller you're talking to is a match by discussing your turn-offs and what the other person has to say about it.
Expert callers know they should wait to bring this up at the end of the first call so that they can observe if the caller shows any turn-offs on their own so as not to taint their answer with dishonesty when asked.
7. Chat Line Dating Experiences.
Many people using chat lines to date are curious about others' experiences, taking the date outside of the chat line world and into the real world. Those who have never been on an in-person date with a chat line caller are especially curious to know what it's like and what expectations they should have.
8. What They Look for in a Partner.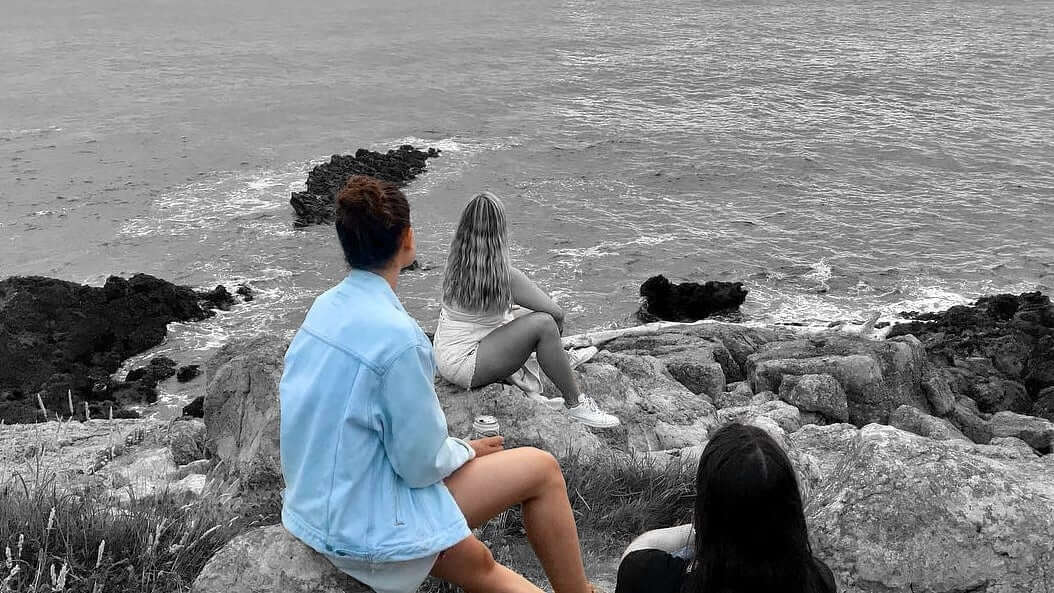 Everybody wants to know what their date is looking for in a partner, especially when they become interested in pursuing something more. This is popularly discussed on a chat line, and most people specifically ask what the other person is looking for physically.
Because they can't see each other, a lot of people become self-conscious that what they look like isn't what the other person is looking for. It's important to be honest to avoid wasting the other person's time and to prevent them from feeling disappointed if they meet you and find that your description wasn't accurate.
9. Personal Preferences for Anything.
This is your opportunity to really get to know the person you're chatting with, and what better way than to talk about their preference for anything and everything. Chat line callers want to have serious conversations, but also find out the 'lighter' things about their date.
They'll often discuss favorite foods, favorite places to go, if they prefer reading or watching movies, and so on.
10. Their Idea of an Ideal First Date.
This is something that a lot of people talk about on the chat lines because they hope that their chat line date can be transitioned into the real world. They're hopeful that their expectations for the date are met and that it goes well, so they want to make sure they both know what they want.
11. Favorite Music to Listen To.
Not everyone is passionate about music, but everyone has a favorite song or something they like to listen to. Similar to discussing favorite movies, movie preferences, or new and upcoming movie releases, you can also discuss new music coming out, and possibly bond over favorite artists.
If you're lucky, you'll have the same taste in music, and you might even suggest listening to live music together or going to a concert as a first date.
12. Travel Experience.
Many people are very passionate about traveling, and most people have been to at least one place, even if it's nearby. If you're really into traveling, and you discover that the person you're getting to know on the chat line is also a fan of discovering new places, you might even plan a road trip to some place nearby to start with, and if all goes well your next trip could be farther.
13. Why They Are Dating on a Chat Line.
Some people don't care why you've opted for chat line dating, but others are intrigued and will definitely ask you about it. You might be wondering if you're on chat lines for the same reason, and what your experience in the past has been like to lead you to trying chat lines as a dating option.
It's normal for people to ask about this, so don't be ashamed to share why you're trying chat lines as a way of dating. You might discover they're doing it for similar reasons.
14. Goals for the Future.
Another way to find out if this is your match, is to talk about what goals they have for the future. Chat line callers like talking about their goals and making sure the other caller they're talking to has goals so they know they're pursuing someone with ambition.
If the conversation goes deeper, they may discuss personal life goals that they're curious to know if the other caller has too, helping them determine if they'd be a good match outside of the chat lines. This is a topic you might want to revisit as time goes on.
When you first connect with a caller, they might only share surface-level goals, but as time goes on, they could start to share more of their goals, especially those worth hearing most about.
15. What a Typical Day is Like for Them.
Talking about what a day in your life is normally like allows the person you're talking to better understand what your lifestyle is like, which helps them get to know you better, and vice versa. This is a great topic to discuss on a chat line when you really want to get to know someone better before going out with them.
Usually when you're getting to know someone, you're going to get to hear all about their 'highlights' and that's nice, but a real connection can be formed by finding things you have in common within your daily life.
There are many reasons these are the most popular topics, and throughout your chat line experience, you'll discover why. If you're a chat line user, without even realizing it, you can probably check a lot of these off your list of topics you've discussed within the first few conversations.