What Is a Phone IVR System?
Here's a scenario; you call a business number, and you hear a recorded greeting followed by instructions that say, "for billing inquiries, press 1; for technical support, press 2; to speak to a customer service representative, press 3".
This navigation process is an Interactive Voice Response or IVR system. This technology allows incoming callers to navigate an automated phone system without speaking to a live operator. The voice response system typically consists of pre-recorded messages that enable the callers to utilize several options via touch-tone keypad selection or voice recognition.
The most common types of IVR's work with Dual Tone Multi-Frequency (DTMF) phones, although more advanced set-ups also have speech recognition features that respond to inbound calls and reroute callers to specific departments or agents.
Nowadays, robust IVR automated phone systems come fully equipped with artificial intelligence. An example is IBM Watson AI, which allows callers to access information through a self-service menu via conversational IVR technology.
Millions of companies all over the world utilize IVR systems in their call centers. A well-organized and interactive IVR software system helps increase client satisfaction and contributes to the efficiency of call center operations. It also increases a company's KPI (Key Performance Indicators), particularly during the peak hours when a high volume of calls are received.
An easy-to-use, fully functional IVR system helps minimize the holding time for customers by enabling them to find specific answers to their queries. Through the self-service menu, customers can perform simple tasks on their own to uncover possible solutions to their problems.
In certain cases wherein a customer needs to speak to a live call center agent, an IVR system can divert the call accordingly. By pressing the corresponding digit, the call would automatically be rerouted to the right call center representative that can address the inquiry.
An effective Interactive Voice Response phone system provides a systematic menu that is easy to navigate, features clear recordings and instructions to the callers, and seamlessly reroutes calls to the right department.
Who Uses an Interactive Voice Response (IVR) System?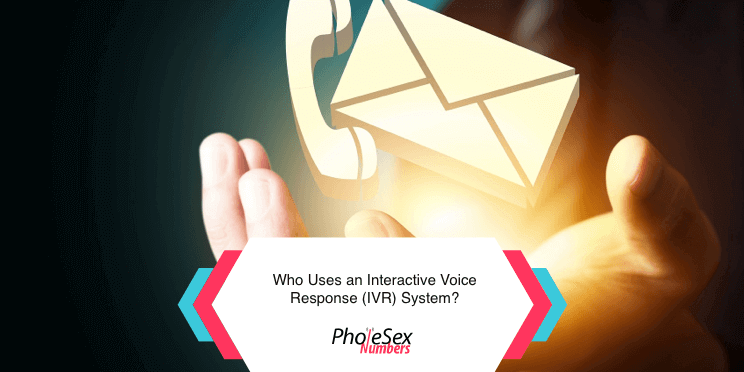 Millions of companies, agencies, and institutions worldwide use IVR systems to manage their incoming calls. In fact, every industry can benefit from this technology because it enhances efficiency, boosts client satisfaction, and contributes to effective time management.
Companies can also save a lot of money by allowing their customers to navigate through the IVR menu by themselves to find quick answers to their inquiries.
The following are the most common industries that benefit from the use of IVR phone systems;
Banks, Insurance Agencies, and Credit Companies.
Merchants and Various Service Providers.
Hospitals, Healthcare Facilities, and Medical Institutions.
Logistics Companies.
Utilities and Telecommunications Companies.
Marketing and Survey Institutions.
Airlines and Travel Agents.
Government Agencies.
What Are the Most Common Uses of IVR Systems?
Businesses and various institutions utilize Interactive Voice Response (IVR) technology for the following purposes;
To divert incoming calls, thereby reducing the number of calls that live agents need to attend to.
To lower the cost of call center operations, since IVR systems can save companies thousands of dollars each year in wasted call time and customer handling time.
To help improve customer experience and client support by offering self-service features for basic inquiries, important announcements, and relevant information.
To provide quick solutions that can resolve an issue, such as basic troubleshooting.
To enable customers to reach the right department, thereby enhancing the first-contact resolution rate.
To reduce the call time by providing customer service representatives with real-time information about the callers; examples are call drivers, verification of accounts, and caller identification.
To provide transactional information and sales/product assistance.
Improve sales through sales call routing.
Automatic confirmation of appointments.
To accomplish automated phone surveys, ask the customer to answer questions or rate a product by pressing digits.
How IVR Systems Work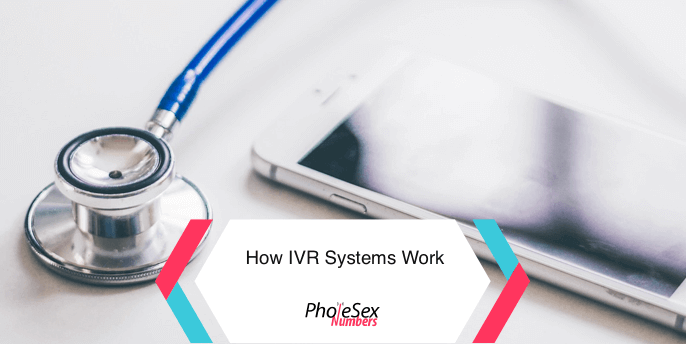 IVR Systems are commonly used in call centers to enable businesses to interact with their customers through an automated self-service menu. This essentially results in better customer engagement. Here's how it works;
An IVR system automatically answers the call and plays a recorded greeting, swiftly followed by the menu options. The caller takes action by pressing the digit that corresponds to the desired option. The system then connects the caller to a designated agent that can answer the inquiry.
If all agents are currently engaged with the other callers, and no one is available to take the call, the caller would be put on queue. Alternatively, the system may also enable self-service actions or provide relevant information such as operating hours and various modes of services. The callers may respond by pressing a digit/button on their phone or speaking if the IVR has a speech recognition feature.
When an IVR system is completely configured with customer satisfaction in mind, it can play a vital role in enhancing customer relations. This improves service quality and overall customer experience. Additionally, modern IVR systems allow businesses to integrate other data and account information to expand their features further and create a more interactive service for the callers.
State-of-the-art IVR systems can also accommodate multiple Call Center sites. They can seamlessly handle thousands of dialed number identification services (DNIS's) and provide each one with a specialized greeting and unique set of options for the menu.
For instance, if a company promotes a call center hotline on its social media ads and a different one for its television ads, the IVR can have a different greeting and menu options for the callers calling in response to a particular promotion. This means that a customer who's calling in response to the TV ad will hear a different greeting and menu compared to another customer who's calling in response to the social media ad.
This feature is particularly helpful for businesses that use different phone numbers to carry out various functions, such as product promotions, sales, account verification, and customer service.
Major Types of IVR Systems
IVR Systems are absolute game-changers for anyone who is managing a business or running an institution. This technology can significantly help boost the efficiency of customer service and engagement and can save you a significant amount of time in handling calls.
Let's explore the two major types of IVR systems that are commonly used in business, corporate, government, and institutional set-ups;
1. Basic IVR System.
Basic IVR Systems have two primary components which enable the computer to receive, understand, and process the request made by the caller. First is the voice recognition technology, and second is the DTMF or Dual Tone Multi-Frequency signaling.
DTMF signaling occurs between the computer and phone when a caller uses the keypad on their phone to press on the menu options. This refers to touch-tone technology, which automatically enables intelligent call routing to occur without the intervention of a live operator.
IVR systems with speech recognition features make use of a technology that refers to Directed Dialogue. This makes it possible for the caller to make verbal responses instead of pressing on the phone's keypad to navigate the options.
Here's a common scenario, the Basic IVR system provides instructions to the caller by saying, "Press 1 for accounts department or say 'accounts' after the beep".
2. Advanced IVR System.
Advanced IVR Systems also refer to Smart IVR systems with AI. They feature caller-friendly advancements through their built-in Natural Language Processing (NLP) software. This significantly improves the caller's interaction with the system creating a more natural and conversational flow.
The most distinctive feature of Advanced IVR Systems is the elaborate voice recognition technology that enables the computer to process sentences instead of limiting speech recognition to specific word commands.
For example, an IVR system with an integral NLP can respond to open-ended questions, such as "how can I verify my account?" Such conversational Artificial Intelligence creates a faster, natural, and more pleasurable caller experience.
Some of the most impressive features of Advanced IVR's include the following;
Application of machine learning.
Workload acceleration.
Data analysis and computation.
Improved performance and reliability in processing information.
Advanced IVR Systems satisfy the ever-changing needs and expectations of the consumers by providing a more comprehensive virtual experience. This contributes to a faster and more effective resolution of queries since callers can get straight to the point and don't have to listen to lengthy menu options.
How Much Does an Interactive Voice Response (IVR) System Cost?
On average, an IVR system costs between $0.02 and $0.10 / minute of talk time. To have a better understanding on its cost-efficiency, it's important to take into consideration the cost savings from rerouting incoming calls from live agents. In a typical scenario, this could be around $0.25 per minute multiplied by the average call time.
IVR systems also require routine maintenance, configuration, and upgrade, which should be part of the budget.
Benefits of IVR Systems in Generating Sales and Customer Loyalty
Customer engagement is a vital element in every business. It is undeniable that we live in a highly competitive world where customers appreciate fast and efficient services. For this reason, many companies rely on modern technologies, such as the IVR, to respond to their customers' needs at any time and generate sales.
The following are the top benefits of IVR Systems in maximizing sales;
1. Enhances Lead Conversion.
As a business resource, modern IVR systems are increasingly becoming the cornerstone of a new sales channel. This can effectively amplify, or even replace, other promotional efforts like telemarketing. IVR systems are particularly useful in reaching out to potential customers and target markets. The technology supports lead conversation by rerouting qualified customers automatically to live sales agents.
2. Generate Product Awareness to Customers.
Since an IVR system is frequently the first line of contact that a customer has with your company, you may customize your IVR implementation. Through customizable prompts and menu selection, your company can develop a good engagement strategy to promote new products and boost sales. This could amuse and impress your customers, thus enabling you to achieve a stronger brand-client relationship while increasing your sales.
3. Facilitates Market Research.
IVR systems can help you learn more about the ever-changing needs of your customers. By conducting surveys and marketing campaigns using the IVR system, you can discover your target market's demographics, interests, and shopping behavior. Integrating such relevant data with your IVR system enables you to conduct your own marketing analysis to determine which demographics respond favorably.
4. Strengthens Relationship With the Clients.
IVR systems with well-organized menus can easily manage incoming calls, route callers, accurately to the right agents, and provide various convenient options such as scheduling a callback. Allowing the callers to respond to the IVR options using their phone's touchpad or voice can help them gain immediate access to the information they need, or can connect them to an available agent right away. By using an IVR system that matches the nature of your business, you can maintain your relationship with your clients effectively.