Telemarketing scams are so prevalent nowadays that they become disruptive and increasingly annoying for many phone users. Unfortunately, telemarketers, fraudsters, and scammers never cease to level up their game and always come up with clever schemes.
The individuals behind these unwanted phone calls tend to prey on random people who answer their calls and take advantage of the opportunity. They also target those who have responded to similar scams in the past.
Types of Unwanted Calls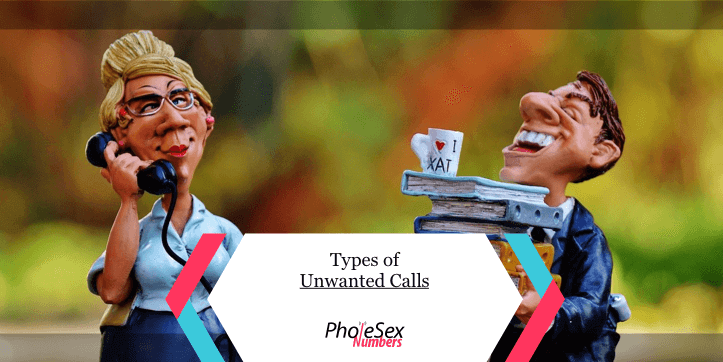 If you have every intention to stop unwanted calls, you need to familiarize yourself with the various types of telemarketing scams and strategies out there. In line with this, you also have to educate yourself by becoming fully aware of how to avoid spam calls using all the available resources.
For starters, let's define the two most common types of unwanted calls;
1. Spam Calls
Spam calls are comparable to scam emails because you can classify them as unwanted forms of communication. They are unimportant and, in most cases, irrelevant and unsolicited. Spam calls, spam texts, and spam emails are typically distributed in bulk. They occur without prior request or consent, and this makes them illegal in certain aspects.
2. Robocalls / Recorded or Automated Calls
Robocalls are phone calls that make use of an automatic or computerized auto-dialer system for the sole purpose of delivering a pre-recorded message. Hence, the term "robot" is commonly used to define them. In most cases, a robocall has something to do with telemarketing, product promotions, political campaigns, and information dissemination. On the good side, robocalls are useful in delivering public advisories and emergency announcements.
Stopping Unwanted Phone Calls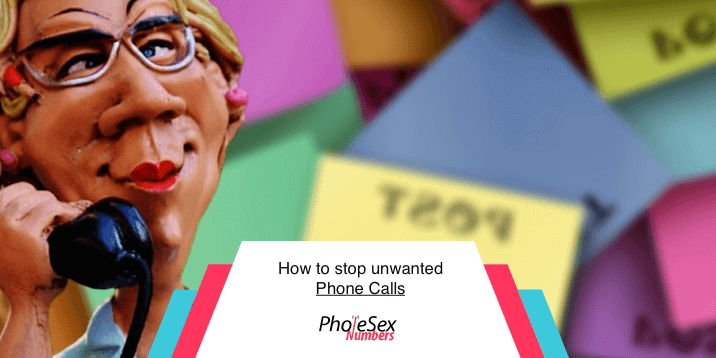 There are different ways to stop unwanted phone calls, such as scam calls and robocalls. From downloadable apps to filing requests from your mobile network carrier, all the way to rely on government agencies, there are a lot of things you can try to filter your incoming calls. Investing your time, effort, and money on this can significantly benefit you in many ways and can save you from loads of inconveniences for a long time.
The following are the best ways to block and stop unwanted calls;
1. Download Phone Apps that Filter Calls
Communication technology experts consistently develop innovative ways to help mobile phone users get rid of unwanted phone calls. This gave rise to numerous smartphone applications which are specifically designed to block spam calls and messages. Here are the most popular choices;
1. Nomorobo
Nomorobo is a third-party mobile phone application that aims to block telemarketing calls and robocalls by thoroughly scanning phone numbers that are on a blacklist. This app works by blocking a spam call and sending it straight to the voicemail. In some cases, it may allow a call to get through, although it will identify it as a spam call. This gives users the option of whether to take the call or not. Nomorobo offers a two-week free trial and costs $1.99 per month.
The following are the other features of Nomorobo;
Protects mobile phone users from spam text messages.
Helps in reporting spam phone numbers and robocalls.
Blocks unwanted web advertisements and pop-up commercials.
2. RoboKiller
RoboKiller is a downloadable app that identifies and blocks spam calls and robocalls by adding them to a blacklist. It also has an Answer Bot feature which enables the users to automatically answer spam calls through a customizable bot response to annoy spammers and bluff them. You also have the option to come up with your own bot response.
Robokiller has its own database of reported spammers. You may also add certain numbers that you want to block. The iOS version costs $3.99 per month or $29.99 annually, while the Android version costs $2.99 per month or $24.99 annually. Robokiller offers a one-week free trial.
3. Truecaller
Truecaller aims to block spam calls and text messages and is available for both Android and iOS users. It identifies incoming phone calls and filters unfamiliar and unknown phone numbers. This enables you to determine which calls are authentic and which ones are spam and robocalls.
Additionally, Truecaller blocks automated, and telemarketing calls automatically based on the reported spammers and specific phone numbers that you add manually. You may also check out names and numbers to gather relevant information about them.
Truecaller enables its users to call directly using the app to recognize important and legit contacts or phone numbers easily.
The basic services of Truecaller are free. To enjoy an ad-free service and to access premium features, you'll need to opt for the paid version, which costs $2.99 per month or $26.99 annually.
2. Register Your Number on the national "Do Not Call" list
Another way to block unwanted phone calls is by registering your phone numbers on the national "Do Not Call" list for free. To do this, you need to call 1-888-382-1222 (voice call) or 1-866-290-4236 (TeleType). Make sure to call from the number that you want to register for the service. You may also register your mobile number through donotcall.gov.
Jessica Rosenworcel of the Federal Communications Commission (FCC), announced anti-robocall and issues the largest fine in FCC history. She also sent cease-and-desist orders to 6 voice service providers that repeatedly made violations and failed to follow the FCC guidelines. This gave rise to a Robocall Response Team, which targets such illegal schemes in the field of telecommunications.
Registering your number on the national "Do Not Call" list offers you the following benefits;
Avoid numerous telemarketing calls, robocalls, and spam calls.
It prevents your phone number from being mistakenly labeled as spam.
It Protects your rights as a consumer.
Makes consumer complaint data available for better call blocking solutions.
Make sure to read the consumer guide on Call Blocking Tools and Resources. This includes updated information on most call blocking and labeling tools that are readily accessible to the consumers. To learn more about FCC's "Combat Robocalls and Spoofing" program, you may visit fcc.gov and download the file on "FCC Report".
If you received an illegal call or text message, you might also file a complaint directly at FCC to receive advice and workable solutions on how you can avoid unwanted calls in the future.
Scammers will most likely disrespect and violate the Federal Trade Commission and Federal Communications Commission's "Do Not Call Registry". However, you can still benefit from registering your home phone number and personal mobile number at donotcall.gov.
By doing so, it would be easier for you to report spam calls, verify if your phone number is in the registry, and register your other numbers to the "Do Not Call" list.
3. Inquire Your Mobile Phone Network Carrier about Call Blocking Services
Visit your mobile carrier's nearest customer service office and inquire about their call-blocking services. Here are the options offered by the top players in U.S. telecommunications;
1. T-Mobile Scam Shield
T-Mobile has its own Scam ID and Scam Blocking features available for free to all T-Mobile postpaid subscribers and Metro by T-Mobile consumers. The Scam ID identifies inbound calls that come from telemarketing scammers. On the other hand, the Scam Block feature allows users to block all scammers even before they call.
The service costs $4.00 per month and includes a Name ID feature which determines a caller's name and where the call is coming from. Other features include call blocking and sending calls straight to voicemail.
2. Verizon Wireless Call Filter
Verizon offers its Call Filter service in two versions; a free version and a paid version. The free version works with compatible postpaid plans and phone units. It attempts to identify and block spam calls. The service also provides alerts when a call is most likely a robocall or spam call. Users also can report unwanted calls for immediate blocking depending on the level of risk you set.
The paid version costs $2.99 per month and per line, and consists of Caller ID and spam list, among other add-on features. If you're using an iPhone, a downloadable Call Filter App is available at the App Store. For Android users, the app requires pre-loading on your device. Otherwise, you may try downloading it from Google Play.
3. AT&T Call Protect
AT&T subscribers may visit the AT&T Support page for directions on how to block calls depending on their plan and device. The "Call Protect" app is a call blocking app that filters out incoming calls from fraudsters, spam callers, and robocallers. It is available for both iOS and Android users. Moreover, an AT&T Secure Family app is likewise recommended for households and families that are all AT&T subscribers.
Call Protect's basic version is free for all AT&T subscribers. The paid version, the A-Plus Call Protect offers more extensive features like Caller ID and Reverse Phone Number Lookup. This comprehensive paid service costs $3.99 per month.
4. Set Your Phone on "Do Not Disturb" Mode
You can easily block unwanted calls and unknown numbers on your phone, except for your important contacts and favorites, by turning on your device's built-in "Do Not Disturb" mode. This is the ultimate solution to block all calls from unknown numbers such as spammers, telemarketing calls, and robocalls.
However, this could mean that you'll miss some legit phone calls whenever the "Do Not Disturb" feature of your device is on, particularly those not in your contacts list. Still, it's worth knowing that unknown callers can always leave you a voice message.
Once you identify an unknown number as legit, you can simply add and rename it to your contacts list. By doing so, you can start receiving calls from this number even though your device is on "Do Not Disturb" mode.
5. Block Anonymous Calls and Unknown Numbers Automatically on Your Landline
Robocalls, spam calls, and telemarketers appear as "Unknown" or "Private" on your phone's caller ID, while calls from legitimate numbers and individuals appear as identifiable numbers. In this sense, you can potentially block all anonymous calls and unknown numbers without missing an important call by using the *77 for landline phones.
Dialing *77 using your landline is a helpful tool to block spammers and robocallers that find clever ways to intercept the Do Not Call Registry and manage to slip through. This feature is specifically designed to filter the incoming calls in your land phone and protect consumers from fraudsters, scammers, and telemarketing schemes.
Note that the *77 service works only with landline phones and does not apply to mobile phones. The subscription cost depends on your carrier and how extensive the service is.
6. Manually Block Phone Numbers on Your Device
Robocalls, telemarketers, and scammers are not the only callers you can attempt to block on your phone. If there are some calls that you don't want to get through, such as calls from your ex-, people you want to avoid, and prank callers, among many others, you have the option to block them manually on your device.
However, you have to be aware that they can easily find smart ways to contact you through instant messaging apps, your social media account, or by using a different phone number. Regardless of the circumstances, you can conveniently limit their means of contacting you by simply blocking their numbers on your phone. You can do this both on iOS and Android devices by navigating through your contacts or call history.
Conclusion
It's practically common sense to not answer calls from unknown numbers, unless you expect one from overseas or from a person who's using a prepaid call card or payphone. If it's something important, a legit caller can find a way to leave you a message, so you can get back to them.
However, if it doesn't bother you that much to answer a call from an unknown number, you may allow it to get through; and then take action by blocking that number or reporting it to FCC.
As a piece of advice, if you receive a call and you hear a recording that instructs you to press a button, just end the call by hanging up. Scammers and spam callers tend to use such schemes to identify live respondents.
If they recognize the number as active, the chances are that you will become one of their targets in their future calls. So use your common sense at all times and practice vigilance to determine if a call is legit by using all available resources diligently.