Not all guys have the courage to approach a girl to ask for her phone number. Some are too shy, while others cannot seem to figure out the right approach. Even if you have enough confidence to come up and ask for her number, the probability of being turned down outright is enough to make you think twice about approaching her in the first place.
We cannot ignore the fact that guys love to chase, while most girls love playing hard to get. So if you're wondering how to ask a girl for her number without coming in too fresh or too timid, we can reveal to you some foolproof techniques. With the right level of confidence, proper methods, and loads of positive attitude, you can successfully get her number without going through a lot of trouble.
Here's the scenario; for most guys, it's the possibility of humiliation and rejection that keeps them from approaching a girl to get her number. The truth is that there is always a chance that this could happen. In such cases, it's how you collect yourself and keep your head up high that truly matters; plus having a mindset that firmly dictates "hey, it's your loss and not mine".
Still, if you know how to do it right, the odds can ultimately be in your favor; and you can get her number without having to go through a nerve-wracking situation. Just as long as you're determined to do it yourself, you would be surprised to know that it doesn't take much to be a "cool guy" who is worthy of her time and attention.
Let's uncover, tried and tested ways to get a girl's phone number.
1. Find the Perfect Timing.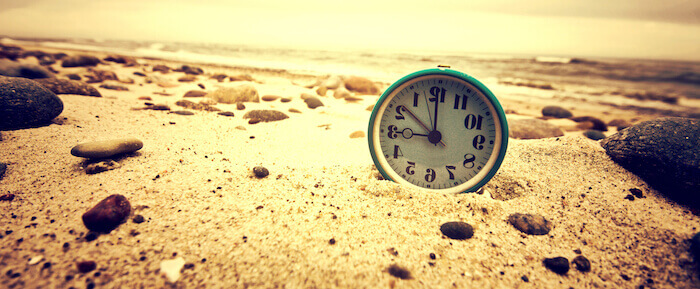 It's un-cool to approach a girl when she's in a rush, agitated, busy, or emotional. Just the same, it's not a good idea to come up and ask for her number without a proper introduction. This is what makes timing important. Sadly, this is also where most guys fail.
If you intend to get a girl's number successfully, you have to find the perfect timing. You have to know exactly when to approach her and when to let the moment slide. Remember that timing plays a crucial role in earning a girl's trust because there's a suitable time for everything. Imagine yourself going into a battle.
It only makes sense to attack when you know that your chances of success are high. You don't just come forward, but you also pay close attention to how you execute your plan. The same thing applies when you want to approach a girl and ask for her number. You have to find that right moment when you know and feel that your likelihood of success is high.
Once you find the perfect timing, everything would go smoothly – like a blissful dream. You'll practically have a good start; and the chances are that you would also make a good first impression that could go a long way.
2. Be Presentable.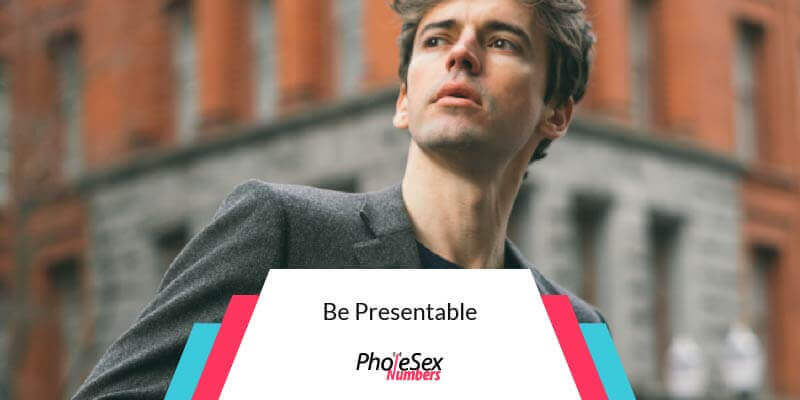 Your physical appearance can either make or break the moment. Make an honest assessment of yourself. Are you one of those guys who look effortlessly sexy and attractive in almost anything? Or, are you just an average guy? It doesn't matter how you fare in the "spectrum of hotness and desirability" just as long as you can be presentable in your own way.
It doesn't cost a fortune to become presentable and likable when you approach a girl. You just have to make sure that you're clean, well-dressed, and well-mannered. Make an extra effort to look good physically. Pay attention to your posture, and walk properly. Be in your best elements. Most importantly, put on a friendly smile that reflects your sincerity.
Being presentable doesn't necessarily mean that you have to wear expensive clothes and shoes. You simply have to be neat and genuine. Imagine yourself applying for your dream job. How would you present yourself? Always remember that how people see you even before you open your mouth says a lot about your personality. So if you want to get a girl's number, you have to make a good impression at first glance by looking presentable.
Remember that being at your best is not just a reflection of your character. It is also a sign of respect for your own self and for other people as well. Therefore, if your intention is to get her number, make yourself worthy of it.
3. Don't Be Overly Confident.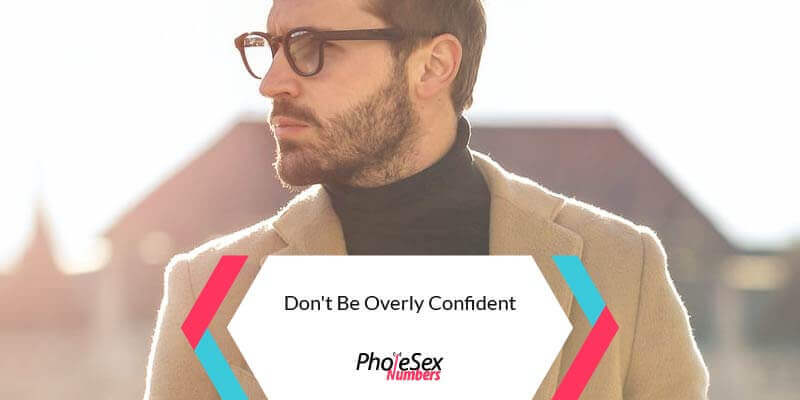 Lack of confidence is not good. Sadly, too much of it is just as bad. So if you think that having 101% of confidence can do the trick, you're making a huge mistake. A lot of girls actually fall for guys who are quite shy and nervous when talking to them.
In this case, having the confidence may be helpful, but it doesn't guarantee anything. Apparently, being overly confident doesn't always sell. In fact, it might even ruin your chances.
So if you're thinking about approaching a girl looking self-assured and complacent, your chances of rejection are just about the same as with a guy who has zero confidence. You can never be certain that you'll walk away with her digits written on the palm of your hand. In all honesty, you might even find yourself with a wounded ego.
What's the trick to getting her number? Be honest, friendly, and sincere. Don't attempt to flex your Mr. Cool image. All it takes is a pleasant smile and a positive aura to win her trust. Instead of acting overly confident, be modest and humble.
Never present yourself as someone who is high and mighty. Keep in mind that this is not about you, but rather all about her. Therefore, try to be accessible and real – like a reliable friend whom she can entrust with her own life. In that way, she can easily trust you to have her phone number.
4. Do It Personally.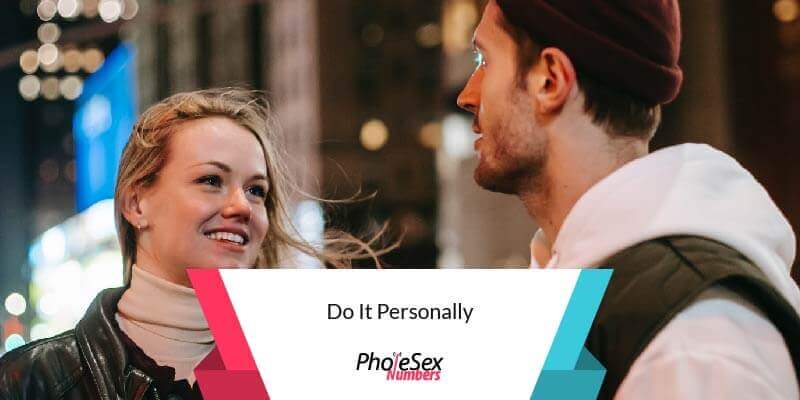 Don't ask anyone to get a girl's number for you. That's a clear sign of weakness. To some girls, it is also cowardly and lame. Asking someone else to get a girl's number for you also lacks sincerity and personal touch. If you want to present yourself as someone who is capable and deserving, ask for her number personally.
It really doesn't matter whether you're planning to approach her directly or send the message through a note with some flowers or chocolates. What is important is that you do it yourself. You can get creative and try out different gimmicks like handing her a coffee with a post-it note on it, handing her a short and fun questionnaire that she needs to fill up, or delivering a cheesy yet clever pick-up line that can surely put a smile on her face.
To get her number, you must be willing to run the extra mile. You can either muster up the courage to do it casually or come up with something more brilliant to make an impact. For whatever it's worth, consider your brave move as one way of putting yourself in a good light.
5. Find a Valid Reason to Ask for Her Number.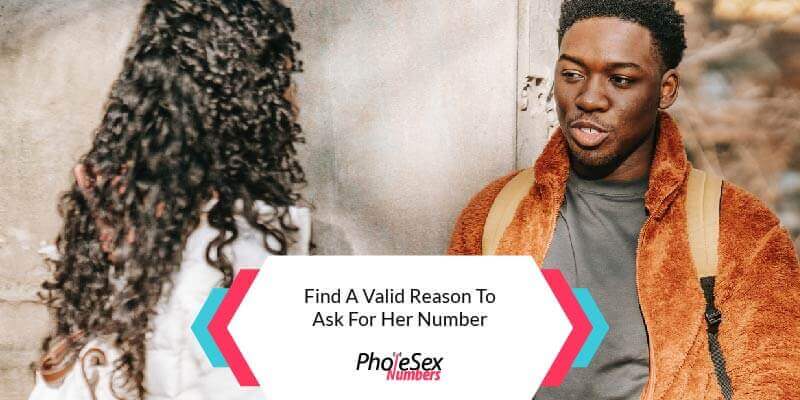 If you want to ask for a girl's number, you don't just come up and say "hey, can I get your phone number?" Most likely, she'll end up feeling doubtful or confused. If your question comes without warning, she might even have the wrong impression. In response, she might ask you "why" or "what for?" and honestly, you don't want to hear any of these comebacks.
The best way to ask for her number in a polite way is to find a purpose why you'll need it. If you know the girl long enough, it's easier to find a reason to ask for her number; and you can do it effortlessly. However, if you're simply interested in making a move with this girl or you want to get to know her better, you need to be more creative and convincing. Thus, you'll have to come up with a clever reason as to why you need her phone number.
Some of the most sensible and valid reasons you can use are discussing a school/office project, informing her about an upcoming event, communicating important details, scheduling a date, making plans to hang out together, or simply enjoying a nice phone chat. Having a concrete reason for you to have her number puts you in a winning situation.
6. Learn the Art of Small Talk.
When approaching a girl, it is natural for you to engage in small talk with her. Small talks could potentially result in better rapport and connection. For example, you can casually ask how her day is going, or anything related to school or work, and even about her plans for the weekend.
As much as possible, avoid talking about the weather, because it's too passé and quite formal if you want to sound friendly and casual. To engage in a small talk, you can simply say "hi", "how's your day going?" or just drop a friendly complement.
Girls are particularly fond of guys who know how to appreciate them for the little things. You may casually compliment her about anything from her bright smile to her outfit, all the way to how her mere presence makes you happy. Small talks that are infused with so much positivity and honesty are the perfect segue to asking for her phone number.
Remember not to overdo it because there is practically a very thin line between dropping complements and flirting. Try to balance it out to avoid sending the wrong message. The key is to make her feel that you have good intentions and that you simply want to contribute something to her day.
Once you've managed to get into the "small talk" phase and you've established a connection, you can easily find the means to ask for her number.
7. Give Her Your Undivided Attention.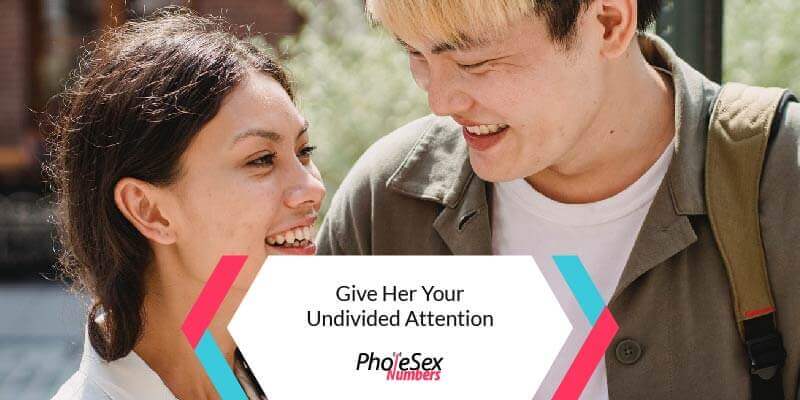 If you want a girl to give you her phone number, make her feel that she has your undivided attention. Make eye contact with her while talking and pay attention to your own body language. No matter how awkward and nervous you feel, avoid looking around and never looking at your watch or checking on your phone. Otherwise, she might feel doubtful about your motives or worse, you'll end up offending her.
Girls admire guys who are willing to drop anything for them. It makes them feel important and special. Giving her your full attention also makes you a credible person who knows how to make time for things that matter.
In this case, it's your intention to talk to her and get her number as you go along. Additionally, it is also one way of expressing to her that you consider her as someone who is worthy of your time and attentiveness.
8. Do Not Beg or Demand.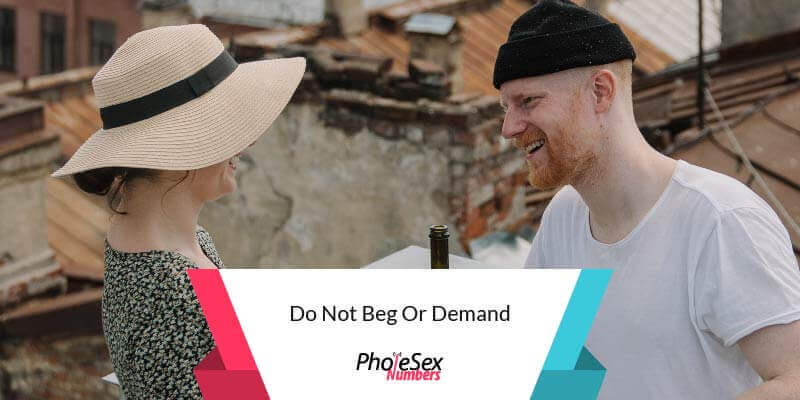 This is perhaps the biggest no-no when asking a girl for her number. Do not beg for her to give you her number because you'll end up looking desperate like a loser. Just the same, do not demand her number, because it will make you sound bossy and aggressive. None of these would work to your advantage – unless you're a risk-taker who's ready for anything.
The best way to go is just to be your natural self. Try to sound friendly and warm. Remember that you don't have to beg or demand attention because all you're asking for is her phone number. So don't make such a big fuss out of it to elicit positivity and decency. As long as you're able to ask for her number earnestly, you can expect to receive the best response.
9. Try to Exchange Phone Numbers.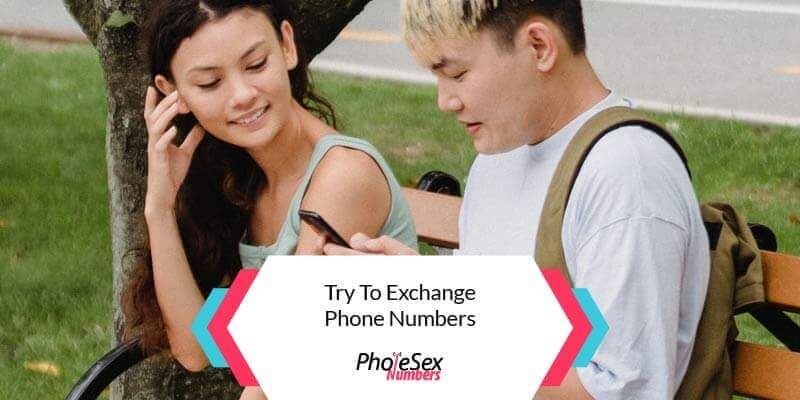 It's not cool to give a girl your phone number and ask her to call you, let alone expect her to make the first move. That sounds too un-gentlemanly and egotistical. Instead, you can suggest exchanging numbers just in case you'll need to catch up or plan on something.
Exchanging numbers implies that you're planning to call her and that you're expecting her to respond, and you don't mind receiving a call from her either. It also communicates your intention to stay in touch with her later on.
This is apparently a brave move, but it's also a good way to break the stereotypes. Moreover, offering your number to her just as you're getting hers defies gender roles and expectations, which is quite appealing and sexy in many ways.
Final Thoughts
Don't trouble yourself over the idea of getting a girl's phone number. Act on it and do it right. By doing so, you won't have any regrets and "what if's" later on. And lastly, don't be afraid of rejection.
If that happens even after doing your best, then perhaps the girl is just not worth your efforts after all. So just move forward and hold your head up high. Despite everything, there are still many fishes in the sea.