Talking to someone you like over the phone can be nerve-wracking, especially if it's the first time. The idea of messing up and stuttering can trigger a trail of anxious thoughts. This is natural if you're dealing with someone you particularly want to win over. The mere thought of making a good first impression and aiming for that person to like you is enough to cause a great deal of pressure on your part. However, this shouldn't stop you from taking that step.
Why is the first phone call crucial? We can all agree that not everyone gets to have a second chance. In fact, you only have one shot at making a good first impression. This is why it's important to figure out a way to play your cards well, regardless of how nervous you are. To execute it seamlessly, you have to know what to say on your first call and come up with a good game plan to keep the conversation brief yet impactful – in a good way.
If you're somehow facing this dilemma, don't allow your fears to get the best of you. With the right approach, you can be far more capable than you think. A clear mind and positive attitude are all it takes to make that first phone call phenomenal. As long as you can muster enough courage to dial her number and say "hello", you're good to go.
To give you some practical ideas for a brief yet pleasant conversation, here's a list of what to say during your first phone call;
A Pleasant Greeting and Introduction.
Start with a pleasant "hi", "hey", or "hello". It's a casual yet friendly way to ease up the tension, so you can proceed with your next step. Opening your mouth and letting out those first words can also help you relax. It sets the mood of your conversation, and it's a good way to prepare yourself for what you're about to say next.
After the warm greeting, introduce yourself casually and refresh his/her memory by letting out some basic information about how you met. You can also mention anything that can help him/her remember you. Here are some examples;
"Hi, Jenny; it's me, Morgan. We met at the club last Saturday. I'm hoping you remember."
"Hello, Ben; this is Jane. I don't know if you remember me, but we're in the same Sociology class."
"Hi, it's Chris – from the gym. I hope you still remember."
Lead-in Questions.
Lead-In Questions are basic questions that would encourage him/her to respond to you in a specific manner. Some people refer to these as warm-up questions meant to make a person feel more comfortable towards you. They are also useful in establishing rapport or connection. If you're quite unsure about what to say next or how to proceed with your conversation, you can benefit a lot from having a sensible lead-in question in mind.
Here are some examples of lead-in questions you can ask a girl or guy you like over the phone;
"I hope you don't mind me calling, but I just want to check on you."
"How are you?" or "How have you been?"
"I was just wondering, what's up?"
"I hope it's not a bad time. Can I ask you something?"
"Is it a good time for you to take a call?"
"I hope I didn't catch you in a bad time. Is this okay?"
Say What You Intend To.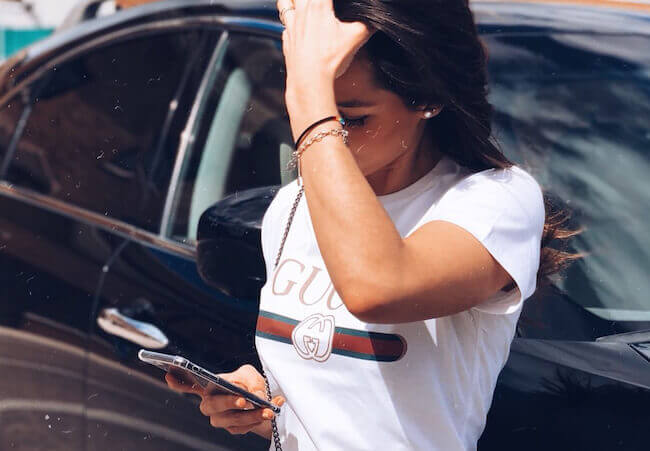 After the pleasant introduction and warm-up, you can either allow the person on the other line to ask you the same question or proceed to your objective. Why are you making the call in the first place? Focusing on the intention of your call and getting straight to the point can help you manage the situation more effectively. It minimizes the risk of messing up. As the old saying goes, "less talk, less mistake".
Therefore, if you're still quite nervous and anxious at this point, go straight to why you're calling. Remember that first calls are meant to be brief and pleasant. Your goal is to leave a smile on his/her face right after you hang up and to make him/her wonder about you. This is the best way to make a good impression over the phone. In this sense, prolonging the conversation unnecessarily can only ruin the momentum.
Here are some ideas on how to proceed with your first call, depending on your objective;
"I've meant to ask, are you free this Saturday night?"
"I was just wondering if we can do the project together."
 "Do you want to hang out this weekend?"
"I have an extra ticket to the game/concert. Maybe you'd want to join me."
"I'm just wondering if you'd be interested in going out on a date with me."
"Would you care to join me for some drinks?"
Say Something Nice and Comforting.
There are many probable reasons why you are calling someone for the first time, besides asking her out. One reason is that you want to say something nice and comforting. Another is because you want to reach out and be a friend. In this case, you can simply "say what you mean, and mean what you say".
Here are some sample scenarios in which it makes perfect sense to call a person for the first time;
Did this person do something nice to you? Calling him/her for the first time could be the perfect opportunity to express your gratitude and say "thank you".
Did this person achieve something commendable? A phone call would enable you to personally extend your sincere congratulations.
Did you, by any chance, offend this person, or did you cause him/her trouble, and you want to make up for it? Then it makes sense to give this person a call for the first time to express your apology.
Is this person going through a difficult time, and you want to empathize? This is a sensible reason for you to call for the first time to comfort him/her, and say "cheer up".
Do you want to invite this person to an event or a party? An invitation to a particular event is a good motivation to make that first call to someone you like. It's also an opportunity for you to ask him/her to be your date. 
Is he/she competing at an event or about to have an important interview? Give him/her a call just to say "good luck" or "break a leg".
Focus on Anything That You Have in Common.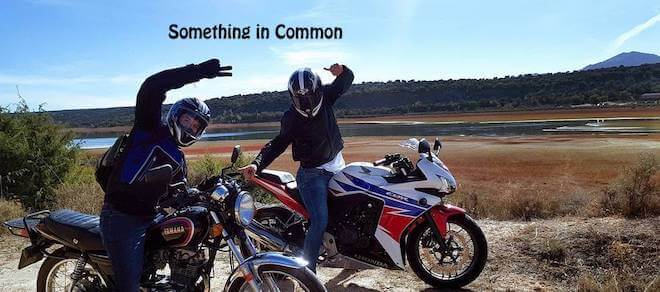 Your first call is meant to test the waters with the person you like, which also implies that you shouldn't expect many things to happen. Your goal is to express your interest without necessarily imposing anything.
To achieve this, you have to focus only on what you have in common, which you are certain about. For example, if you work in the same industry, go to the same parties /events, or attend the same university, it makes sense to allow your conversation to revolve around these commonalities.
Evidently, anything you can both relate to is a decent subject for your first phone conversation, regardless of how much or how little you know about each other. Moreover, whatever the circumstances are, the easiest way to make your first phone call a good one is by exploring what you already know about each other.
Sincere Compliments.
Talking to someone you like for the first time over the phone sets the foundation for whatever it is that lies ahead. Whether this person feels the same way for you or not, what is more important is that you're able to express your admiration and fondness earnestly.
Here's a typical example. If you are a guy, you can make a girl's heart flutter by giving her a sincere compliment about something that she did, how she looked, or how she handled a particular situation.
Your ability to voice out sincere compliments can make you endearing in a lot of ways. Oftentimes, one compliment is all it takes to win a person's heart. Therefore, if you're talking to someone over the phone for the first time and you want to make an impact, you can start by giving away a heartfelt compliment.
Here are some examples;
"You looked stunning. I just had to tell you."
"I just couldn't forget you the minute you walked in."
"You were spectacular, and I'm finding it hard to get over it."
"Your presentation was the best. I thought you should know that."
"It's amazing how you handled the situation. I really admire you for that."
"Small Talk" Ideas.
If you're not sure of what to say on your first phone call? Try exploring different ideas for small talks. These are informal conversation starters specifically intended for brief talks. They can either be common questions or trivial ideas that encourage a friendly interaction.
Although they are often used to acknowledge someone or express random courtesy, small talks can effectively bridge the gap between individuals who want to establish a connection.
Here are some small talk ideas which you can use if you're calling someone for the first time;
"How's your day?"
"Nice weather, isn't it? Do you have any plans?"
"Did you have a busy day?"
"Did you hear about the news this morning?"
"Do you know what's trending in Twitter right now?"
"Guess what's coming up this weekend."
A Final Piece of Advice
Making that first phone call to a person you like shouldn't cause you a great deal of stress. There are many ideas you can explore to make it a good one. Keep in mind that nothing comes close to hearing a person's voice over the phone, which is exactly why verbal conversations are far more convincing than exchanging text messages.
In that sense, if you have the courage to execute that first call and deliver a message verbally, you are certainly bolder and much more confident than most people out there.