Most men try to figure out what women like in a man, thinking they can break the mystery. The truth is that there is no such thing as a "one size fits all" description because not all women are the same, and they have varying tastes in men. Some women adore absolute hunks with washboard abs and killer smiles, while others prefer average guys that exude a boy-next-door vibe. Moreover, a woman's preference for men can significantly change with time. So forget about the looks, and let's focus more on the qualities that matter.
If you research what women like in men, you'll come across virtues like honesty, integrity, loyalty, commitment, and good physical attributes. There's no denying the fact that these things are highly significant. However, they apply to all types of relationships and in all aspects of human interaction. This makes them essentially generic or general.
To understand better what women like in men – "no holds barred", let's get into the juicy details and break the mystery once and for all;
1. Strong Sex Appeal.
Women don't necessarily look for a man who looks like a movie star. More than the pretty face and perfect physique, it's the sex appeal that draws their attention. That's precisely the reason why some average-looking guys can easily get ahead of those who look like Prince Charming. The truth is that women prefer men who have a strong impact on them over perfect looks. Why? It's because a strong sex appeal adds more substance to a man's personality.
Every man should understand that sex appeal goes beyond physical attributes. It can be how a man handles himself in different situations, his mysterious grin, or his random gestures. So if you're a guy who focuses too much on perfecting your looks, be aware that you're working on just a tiny fraction of what women really want. More than being picture-perfect, it's actually your sex appeal that carries more weight.
2. Good Sense of Humor.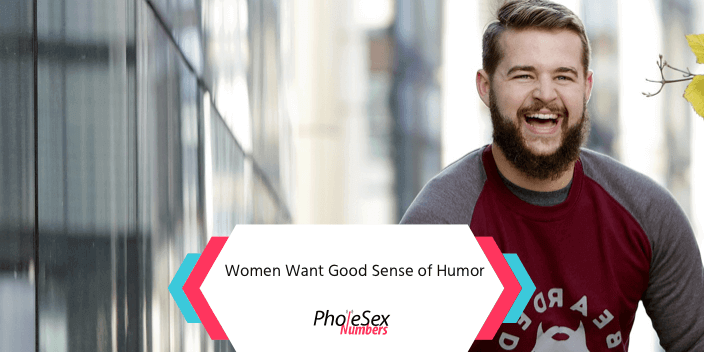 Women like men who don't have qualms about being funny. If you can make her laugh effortlessly, you can easily climb up the ladder and win her attention. Remember that it doesn't take a lot to please women. As long as you can crack a good joke and deliver a funny line without trying too hard, you'll pass her standards with flying colors. You just have to be more natural and spontaneous to get it right because being funny goes hand-in-hand with being smart and clever.
3. Good Grooming and Fashion Sense.
Women like men who know how to take care of themselves, particularly their hygiene and manner of dressing. This is completely understandable because who would date a guy who is smelly, untidy, and dressed up in hideous clothing? Undoubtedly, well-groomed men who wear appropriate clothes and nice-smelling perfume can make a far better impression, simply because proper grooming corresponds to being presentable. And by all accounts, women like men who look respectable in all aspects.
What contributes to proper grooming and hygiene? Showering daily, maintaining oral hygiene, having clean nails, wearing appropriate clothes, regular shaving, and a nice haircut are all classic examples of how you can take care of yourself. To create a personal statement, find a nice-smelling perfume/cologne that complements your character. It's an excellent finishing touch because women like men who leave a trail of sexy masculine scents.
4. Confidence and Assertiveness.
Women find a man's confidence admirable in a lot of ways. This refers to the frame of mind and disposition that he exudes whenever he's around people. It shows that he is comfortable with himself and can do various tasks without doubt, fear, or concern.
Why do women like men who are confident? Confidence refers to one's ability to handle stressful and awkward situations, even in the spur of the moment. Demonstrating that you can overcome a conflict on your own reflects your intelligence, strength, and dependability. Such qualities make you look like a real gentleman who can face whatever scenario with dignity and pride. Women find such practical skills exceptional and extremely sexy.
5. Physical Strength and Male Skills.
We live in this modern age wherein most women are just as capable as men when it comes to heavy stuff. Say, weightlifting and carpentry, for example. Still, women want their men to be just as strong and skilled as they are – if not more. Therefore, put those muscles and DNA to good use, because women like men who can handle many heavy tasks.
Despite the strong emphasis on women's empowerment these days, women still prefer men who are dependable when it comes to changing flat tires, lifting heavy loads, fixing the garage door, and doing household repairs. After all, a real man must be a handyman in one way or another. So work on those manly skills now. You'll never know when you'll come across a damsel in distress who's dealing with a busted tire or having trouble lifting a heavy package.
6. Wit and Intellect.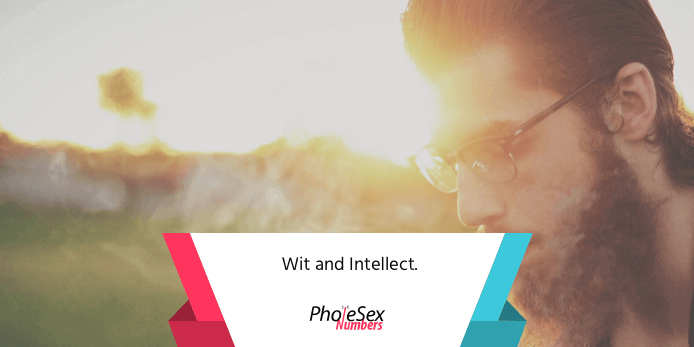 Women like intelligent and smart men – someone who can handle a good conversation about anything under the sun. Before you start to carefully assess your intellectual capacity, be aware that you don't necessarily have to be a genius. You have to be smart, clever, and modest.
How can you do this? Fill your mind with relevant knowledge and be a good listener at all times. Respond appropriately during a conversation and don't talk about topics that you're unfamiliar with. Wait for people to ask for your personal views before speaking up, and never mock opinions different from your own. Instead, ask sensible questions or try to make valuable or substantial inputs that contribute to the topic in a positive way.
Be aware that being intellectual doesn't only refer to being knowledgeable about a lot of things. It also means knowing when to speak up and when to listen. Women like men who can handle conversations well, without having to brag about their own intellect and without messing up when they don't know the subject.
7. Kindness to People, Animals, and Nature.
We all know that kindness can make the world a better place. More than that, it can also make your love life so much better. To become more appealing to women, try to extend kindness to everyone around you. Women like men who exude toughness but have a good heart for people, animals, and nature. Instead of focusing on yourself all the time, be more sensitive about the needs of others and offer help as much as you can.
Being kind to everyone enables you to live with purpose. Women find this remarkable because you are sharing a bit of your time and yourself with others. So if you think that chivalry is dead, give it another thought or try to view things from a different perspective. No matter how fast things change around you, kindness would never go out of style.
8. Thoughtful and Caring.
Women like men who are thoughtful and caring. Sweet gestures like checking on her, asking if she already had her lunch, and sending her a bouquet of flowers can all have an impact on her. It doesn't matter how small and trivial your efforts are, as long as you are consistent.
Furthermore, women also tend to develop a strong affinity to men who exert effort for them and those who are willing to go out of their way just to make them feel loved and special. Therefore, little things like opening the door for her, holding her chair, and carrying her stuff can all add up to express how much you care for her.
9. Adventurous in Bed.
Most women find men who are adventurous and experimental in bed more desirable than those who lack experience. They are particularly drawn to men who are confident in bed and those who can satisfy their bedroom fantasies.
Given this sexy truth about women, don't be afraid to become dominant during sex if you want to keep her under your spell. A bit of spice and adventure while making love is something that most women like in men. To achieve this, focus on pleasing her rather than impressing her.
10. Supportive and Encouraging.
Women like men who support them in all their endeavors and encourage them. It amplifies their confidence and makes them feel well-appreciated. While most women nowadays are self-sufficient and independent, having a man who supports their dreams and aspirations adds up to their sense of empowerment. This is very important to women, especially among those who have specific goals and ambitions in life.
Many career-driven women of this generation consider men as distractions or even competitors in their field. They live under the impression that being involved with men can make them lose their focus. Prove them wrong by becoming supportive and encouraging. In this fast-paced world, women like men who see themselves as highly capable and competent in their own way.
11. Emotional Maturity.
Women like men who demonstrate emotional maturity. While it's perfectly okay to engage in childish fun whenever it's appropriate, women need to see their men behave like a mature and grown-up individual if the situation calls for it.
In terms of validation, women like men who understand the difference between treating them with respect and being overly protective. Just like sweets, too much can be a bad thing. Men that exhibit emotional maturity know how to balance their time, energy, and feelings in a relationship. In this sense, women prefer men who have a high sense of value and security than those who are clingy and possessive.
Being emotionally mature also means recognizing the fact that physical strength doesn't equate to intelligence. It goes conjointly with believing in the value of healthy communication and personal boundaries. Hence, women like men who are willing to step back for a while to think things through, instead of forcing a solution while at the peak of their emotion.
12. Undeniable Connection and Chemistry.
Chemistry is something that you cannot fake or ignore. It creates an undeniable connection between two individuals that are solely based on attraction. This is something that women often look for in men. They want to be with a guy that they are attracted to – even without making an effort.
The sudden surge of emotions that comes from liking someone gives them excitement and strong anticipation for what's coming next.
It is for this reason why some women refuse to get into a relationship and turn men down. The lack of chemistry makes everything dull and unexciting, and it doesn't make sense to force your feelings on someone when the connection isn't there.
Thus, women like men that give them an overwhelming feeling of excitement over those that have no significant effect on them.
13. Optimistic Nature.
Women want to surround themselves with men who bring a lot of positivity into their life. If you have a pessimistic personality who often sees the negative side of things, you become more of an inconvenience and hassle to other people's lives. Nobody finds pleasure in hearing complaints and dealing with hopelessness all day.
Women like men who are full of energy and optimism. They admire those who always see the brighter side of things, making the people around them feel more hopeful and positive.
Having the capacity to handle challenging situations and accept life's difficulties without giving everyone a hard time are strong qualities that women find extremely likable and admirable in men.
Conclusion
Gone are the days when women have to settle with being the weaker sex. Nowadays, women can voice out what they like in men and create their own standards. So if you're trying to figure out what women like in men, you can start by becoming a good and mature person.
Remember that modern women have a strong sense of empowerment during this ever-changing world, and most of them will not settle for a boy when they can have a real man.